Risquons-Tout is an ambitious, thematic group exhibition that explores the potential of transgression and unpredictability. It examines how art challenges the homogenisation of thought in the now infamous echo chambers of our overcrowded info-sphere.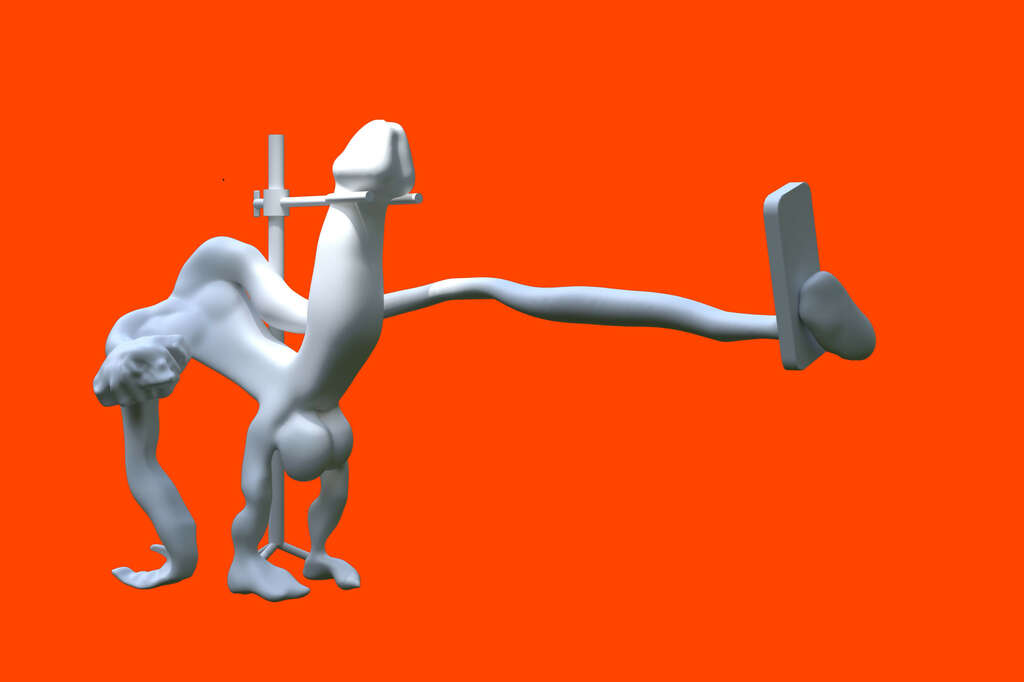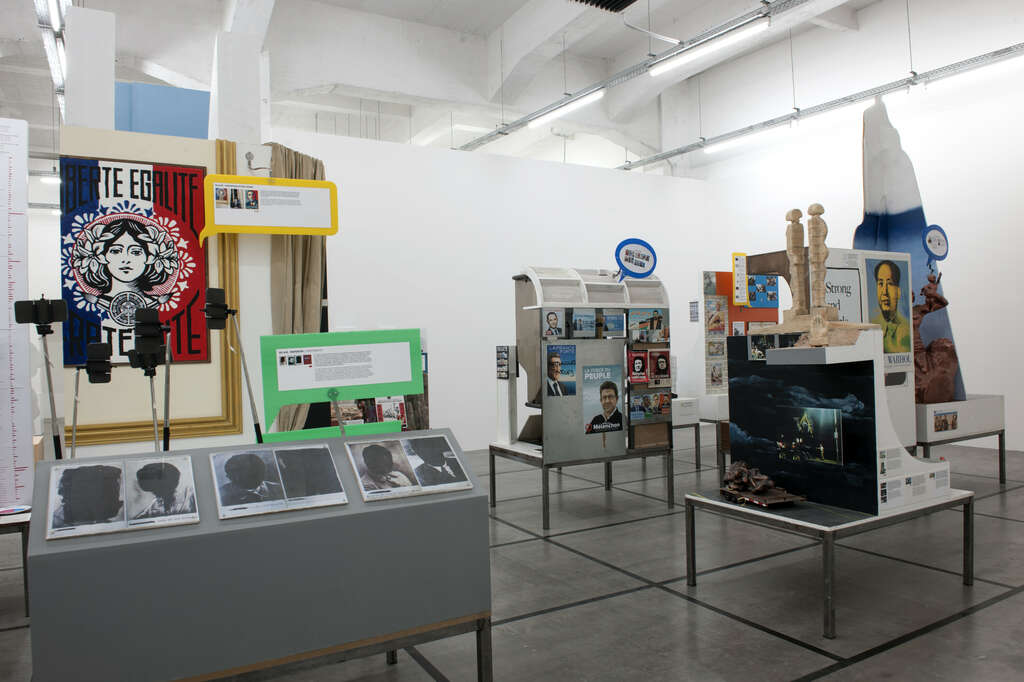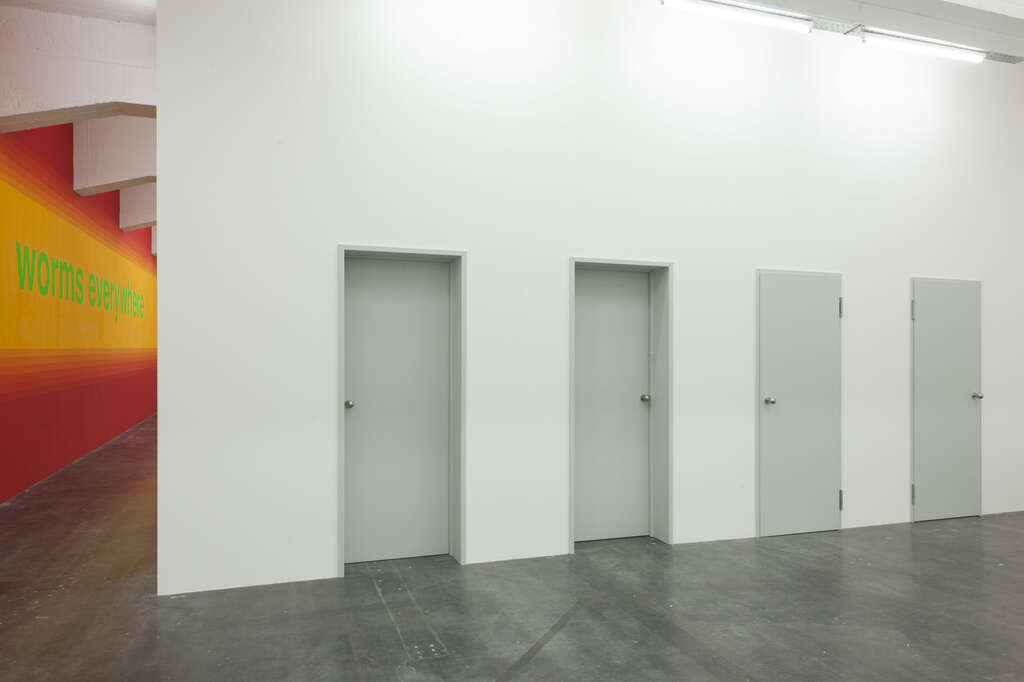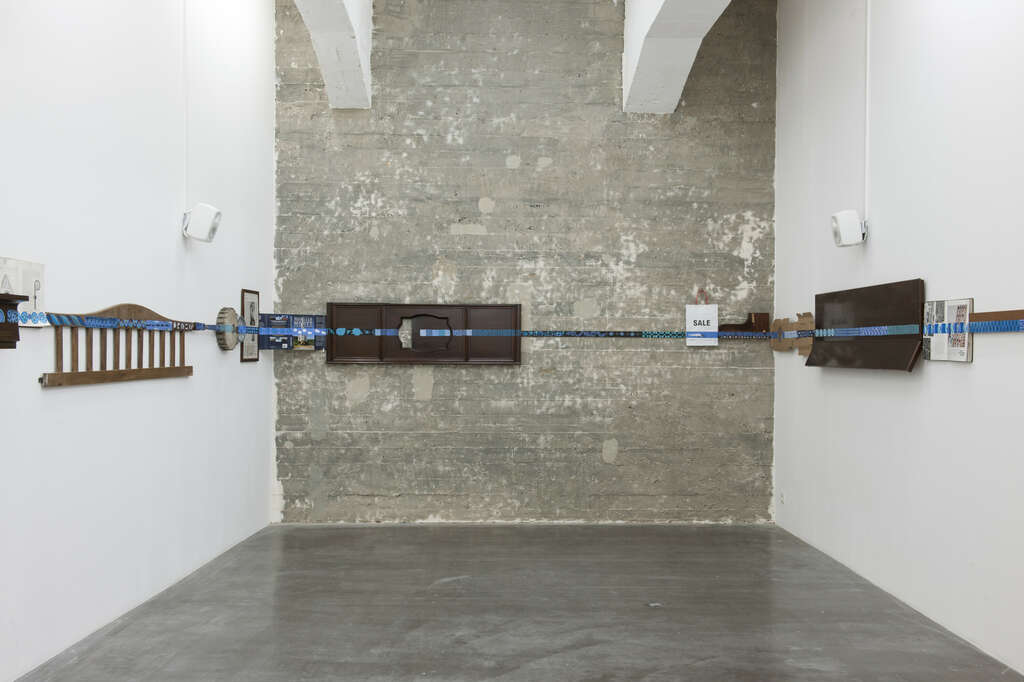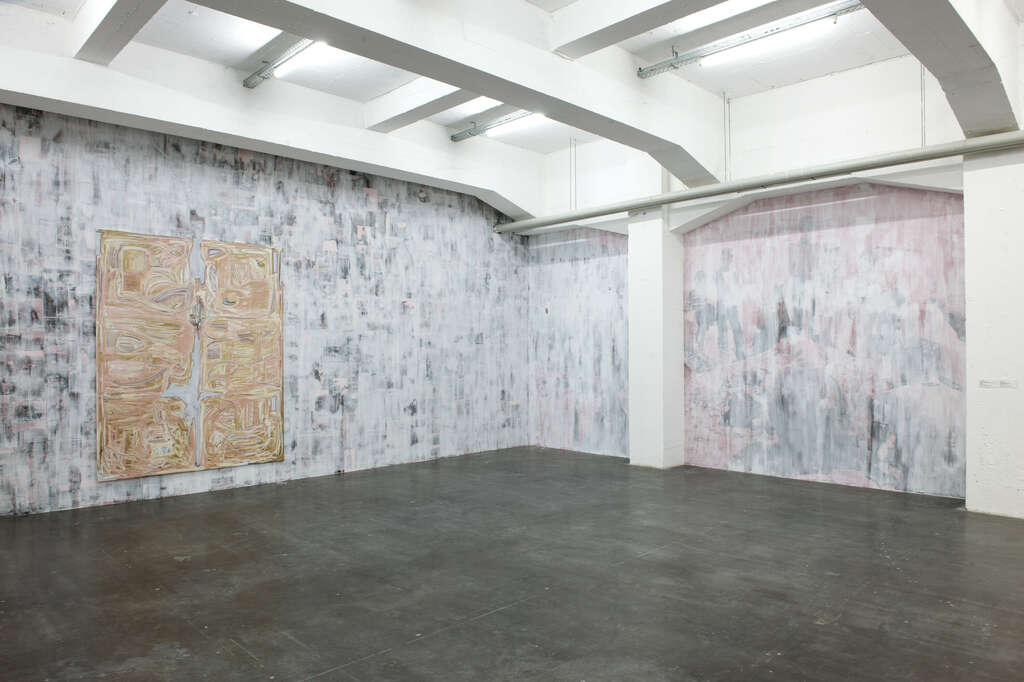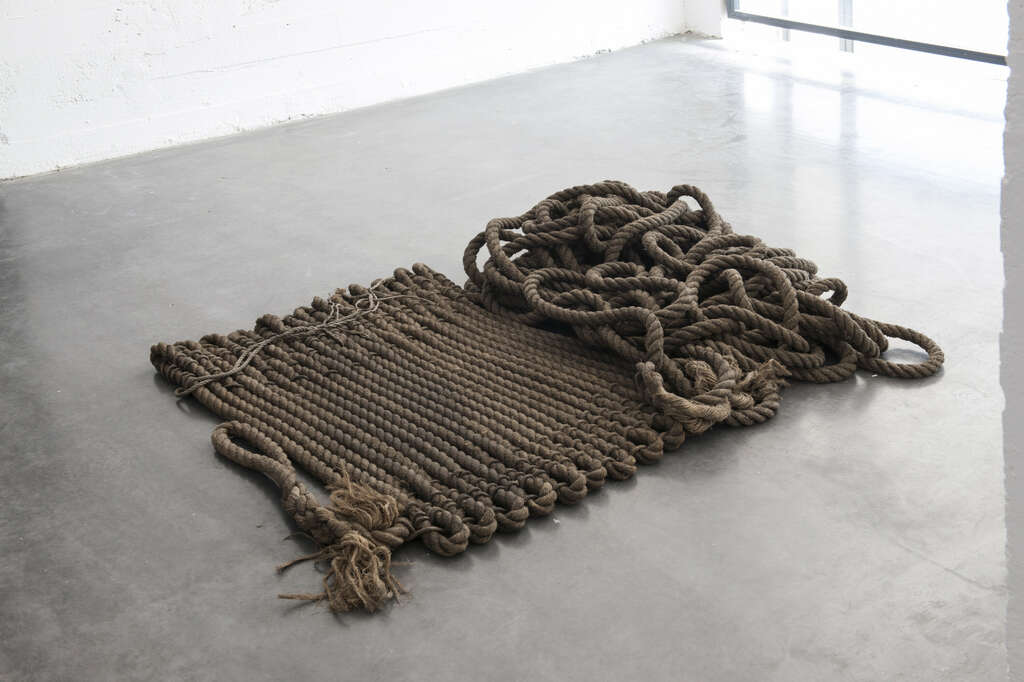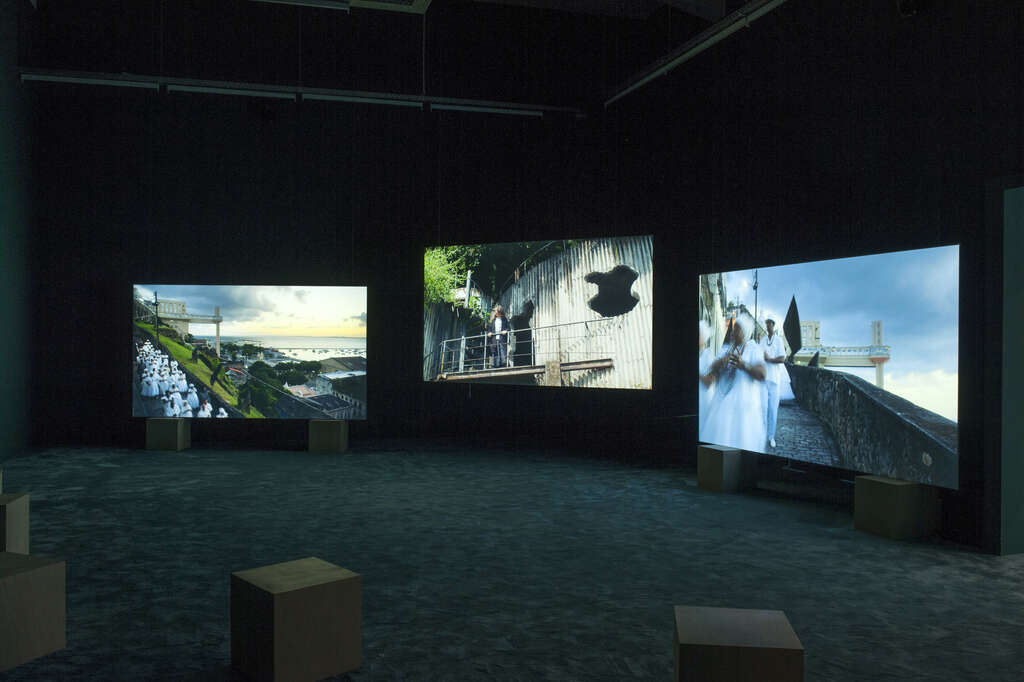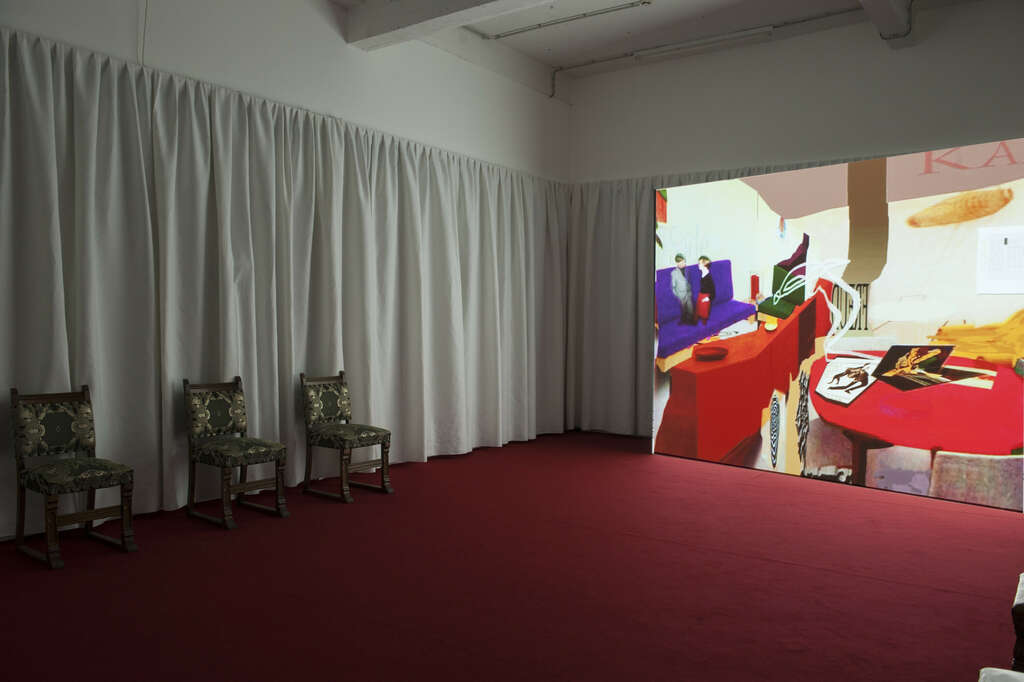 Risquons-Tout presents some of the most innovative and influential artists and authors from the Eurocore region, which extends between Amsterdam, Paris, Cologne, Düsseldorf and London, with Brussels at its centre. The title is borrowed from a place located on the Belgian-French border, a real yet liminal space of transition, passage and informal exchanges, notably smuggling. The invited artists negotiate different dynamics of bridging, passing, translating and transgressing. In doing so they burst the safe bubbles generated by prediction algorithms, designed to avoid any risk, whether intellectual, financial, emotional or physical. The exhibition's geographic and political scope addresses today's global connectivity, trans-national circulation and diasporic movements.
Risquons-Tout will occupy the entire WIELS building and range out into neighbouring exhibition and performance spaces. It will present the works of 38 internationally recognised or emerging artists. The exhibition proposes a rich array of practices that defy easy categorisation. Risquons-Tout will also include a performative section and an Open School that will serve as a laboratory for artists and scholars to draw upon questions of risk, unpredictability and borders through a range of alternative methods for the transmission of knowledge.
It is precisely the Internet that increasingly ties its users together into a single information-processing system that functions as a global "nervous system"
Artists
Ed Atkins, Neïl Beloufa, Manon de Boer & Latifa Laâbissi, Peter Buggenhout, CATPC / Irene Kanga, Julien Creuzet, Shezad Dawood, Jean D.L., Lise Duclaux, Esther Ferrer, Jef Geys, Manuel Graf, Kati Heck, Lubaina Himid & Magda Stawarska-Beavan, Heide Hinrichs, Isaac Julien, Melike Kara, Anne-Mie Van Kerckhoven, Suchan Kinoshita, Tarek Lakhrissi, Ghislaine Leung, Bernd Lohaus, Christian Nyampeta, Sophie Nys, Lydia Ourahmane & Alex Ayed, Panamarenko, Laure Prouvost, Sina Seifee, Philippe Van Snick, Mounira Al Solh, Monika Stricker, Sturtevant, Joëlle Tuerlinckx, Nora Turato, Evelyn Taocheng Wang.
With interventions and performances by Ed Atkins (UK), Manon De Boer (IN/NL/BE) & Latifa Laâbissi (FR), Jean De Lacoste (BE), Cherish Menzo (NL), Christian Nyampeta (UK/RW/NL), Laure Prouvost (FR/BE), Mounira Al Solh (LB/NL), Nora Turato (HR/NL) and Tarek Lakhrissi (FR).
The Open School section is composed of the projects Intersections of Care by Loraine Furter and Florence Cheval, with Sofia Caesar, Laurie Charles, Clémentine Coupau, Julianae (Juliana Vargas Zapata and Juliane Schmitt), Josèfa Ntjam and Golnesa Rezanezhad; Eden Studies by Astrocyte Studio with Cédric Noël, Mira Sanders, Joachim Olender, Laure Cottin Stefanelli, Anaïs Chabeur, Pauline Hatzigeorgiou and FieldStation Studio; and CLEA Open School by Centre Leo Apostel, VUB.

The exhibition is accompanied by a catalogue published by Fonds Mercator/Mercatorfonds and designed by Harrison. The book features essays and interviews by Dirk Snauwaert, Emanuele Coccia, Marina Vischmidt and Vivian Ziherl, as well as a wide range of reproductions of works.
Curators: Dirk Snauwaert in collaboration with co-curators Zoë Gray and Devrim Bayar, associate curator Helena Kritis for the performative section, and Sofia Dati as curatorial assistant.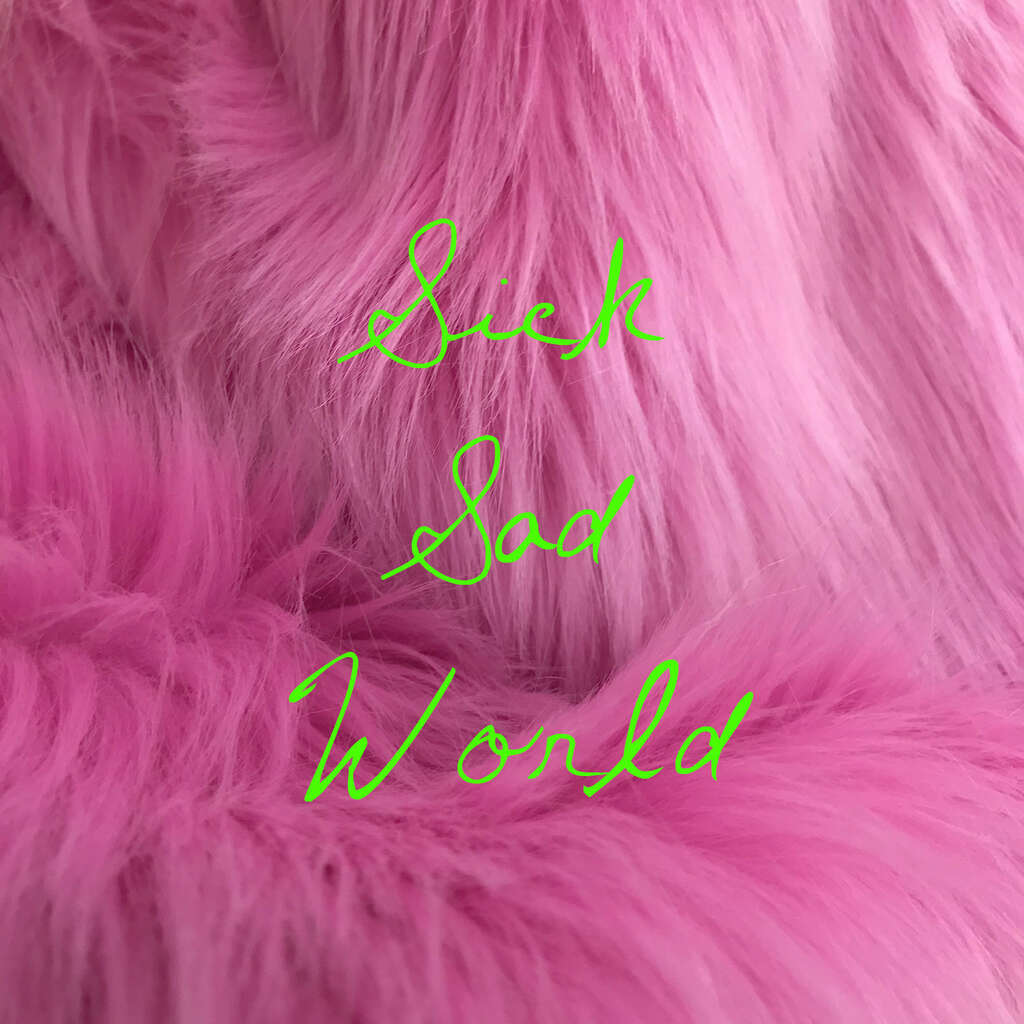 Tarek Lakhrissi, Sick Sad World, 2020
Risquons-Tout is an initiative started thanks to the partnership of Fondation Willame (Dhr Luc Boelaert, Dhr Michel Delfosse, Dhr Xavier Donck, Dhr André Gordts & M. Jacques Verhaegen) and the WIELS Patrons (Bon et Bonne Berghmans, Dhr en Mevr. Michel & Virginie Cigrang, Bon et Bonne Nicolas & Emilie D'Ieteren - De Pauw, Dhr en Mevr. Pieter & Olga Dreesmann, M. Dean Johnson & M. James Van Damme, Mme Catherine Lagrange, Mme Sophie Le Clercq, Cte et Ctesse Wolfgang & Martine de Limburg Stirum, M. et Mme Jean-Claude & Nicole Marian, Dhr en Mevr. Michel & Stéphanie Moortgat, Mme Elisa Nuyten & Mr David Dime, M. Jean- Edouard van Praet d'Amerloo & M. Harry Tappan Heher, M. et Mme Alexandre & Corinne Van Damme, Dhr en Mevr. Christian & Nathalie Van Thillo, M. et Mme Antoine & Sylvie Winckler).

The project has benefited from the special support of Mondriaan Fonds; Fondation d'entreprise Pernod Ricard; Institut Français; The Embassy of the Kingdom of the Netherlands; Institut für Auslandsbeziehungen; Ambassade de France en Belgique; Goethe Institut; Embassy of Spain in Belgium; Axel Vervoordt Gallery; Zeno X Gallery; Greta Meert Gallery; Tim Van Laere Gallery; dépendance; Peres Projects; LMNO Gallery; Galerie Nathalie Obadia; Fons Welters Gallery; Kunstenfestivaldesarts; Flagey asbl-vzw.

Personal thanks to Sylvie Winckler; Marc Vandecandelaere; Galila Barzilaï-Hollander.
In this video, Irene Kanga, member of the collective Cercle d'art des travailleurs de plantation congolaise (CATPC) explains her work Forced Love presented in WIELS in the framework of Risquons-Tout.
Translation of interviews by Mounira Al Solh
The ongoing series I strongly believe in our right to be Frivolous consists of drawings the artist made after private conversations with war refugees from Syria.
Translations
Mixed Media
Watch and listen to additional videos and sounds around Risquons-Tout's exhibition at WIELS.
Mixed Media
Mixed Media
Watch and listen to additional videos and sounds around Risquons-Tout's exhibition at WIELS.
Mixed Media