OPEN SCHOOL - Eden Studies: INHABITING YOURS, Evanescent Subjectivities & the Practice of Enchantment (EN/FR)
Free
Round table
Sold out
Online event
The last Eden Studies round table discussion proposes an evening to explore notions of presence and liminal experience. Anaïs Chabeur and Laure Cottin Stefanelli question the relation between consciousness and the membrane, fiction, enchantment and projection. Their guests Emmanuel Grimaud and Marie Lisel further expand this quest for boundaries.
Free
This event will be online, register to receive the event link.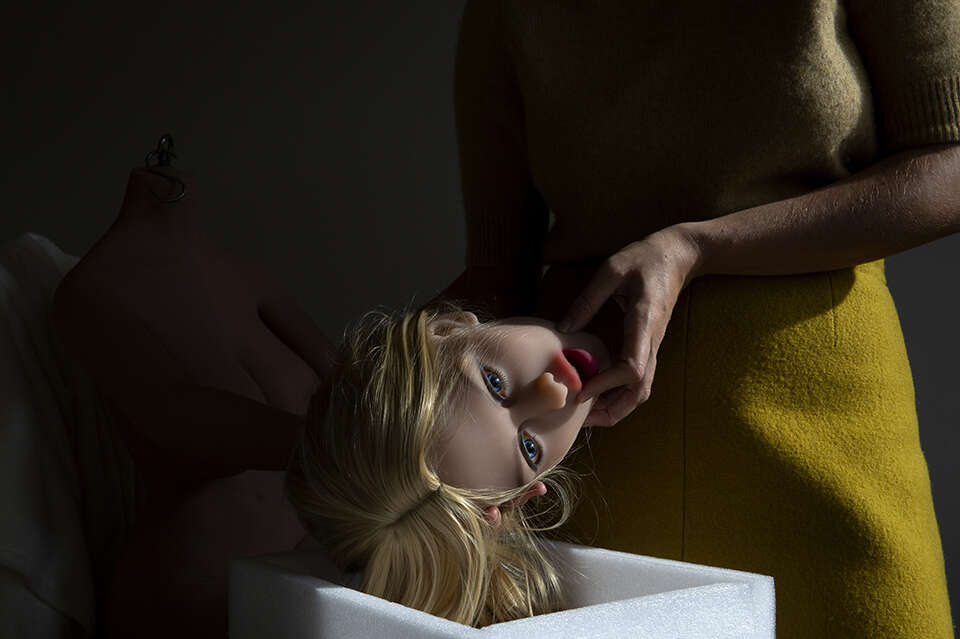 Programme:
18:00 - 19:30 Part 1 (in EN)
Artists Anaïs Chabeur and Laure Cottin Stefanelli will unfold their audiovisual works in progress.
Anthropologist Emmanuel Grimaud will share his research on human boundaries.
19:30 - 20:00 Part 2 (in FR)
Marie Lisel invites you to join the experience of Rituoel, a participative performance using hypnosis, immersed in the sounds of Madame Patate.

Participants:
Anaïs Chabeur is an artist based in Brussels. Through films, objects and voices, her practice seizes liminal situations touching upon finitude and the coexistence of material and subtle worlds.
Laure Cottin Stefanelli is a French visual artist and a filmmaker. Through her films, photographs and installations, she pursues a research around stories focused on characters inhabited by paradoxical tensions – life, death and erotic impulses.
Emmanuel Grimaud is an anthropologist and filmmaker. He was the curator of the exhibition PERSONA, étrangement humain at the Quai Branly museum, Paris. Researcher at the CNRS, his interests lead him to diverse fields, going from robotics to animals, passing through astrology and the measure of auras.
Marie Lisel practices Eriksonian hypnosis, she is a sensorial explorer and an artist. She invites everyone, through different processes, to create their life and/or their œuvre. Her research leads her to experiment with diverse transes, spontaneous sounds and movements, synesthesia, the fluidity of gender, the relationship between our selves and others.