OPEN SCHOOL - Intersections of Care: Guidelines, Codes, and Protocols
(EN)
Free
Sold out
Conversation
Online event
Online
Artists, designers and art critics come together (virtually) to exchange tools and guidelines for safer and more ethical collaborations between groups, organizations and institutions.
Free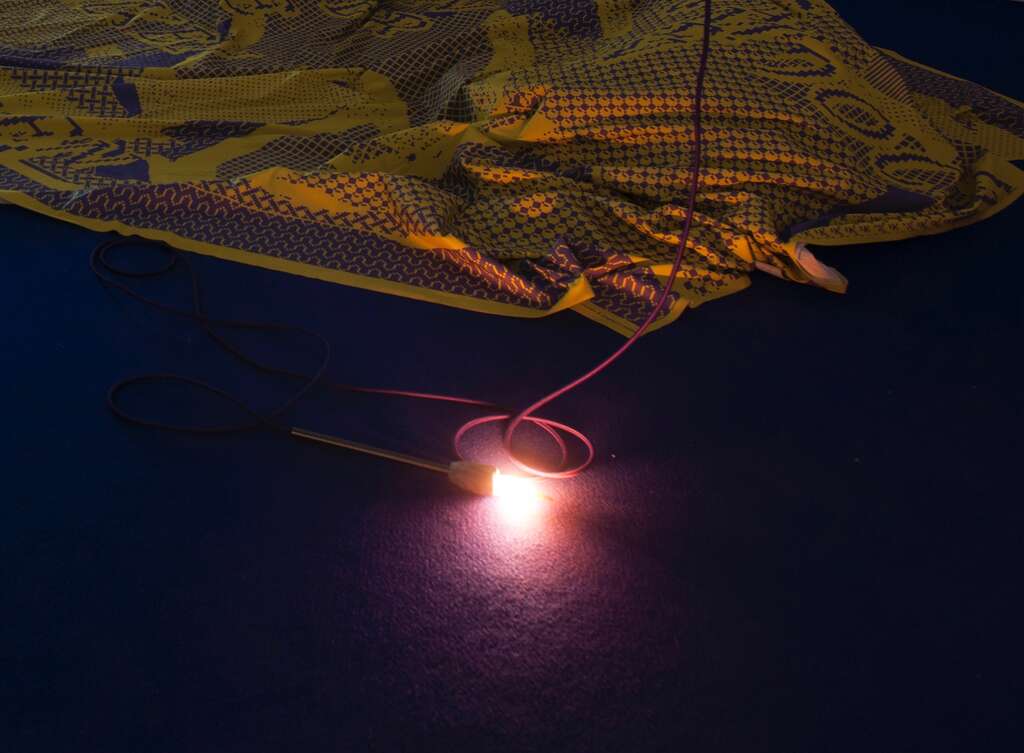 Intersections of care is a research in the field of arts that thinks and acts through display. Its initiators, Loraine Furter and Florence Cheval, address the ecology of art by using display as a medium to reflect on and make visible artefacts, society and its institutions.
Inspired by the work of feminist, decolonial and anti-capitalist activists, they launched the open call Guidelines of Care in 2019, in order to start building a compilation of collective guidelines in different fields and configurations — from informal affinity groups to activist collectives and arts organizations. This collection aims at sharing tools for safer and more ethical collaborations within groups, organizations and institutions. It originates in a recurrent feeling of lack of tools when facing situations of problematic or imbalanced power relations, and their thankfulness when peers, allies and friends share empowering tools.
The collection does not mean to be exhaustive, but rather assembles a generous compilation that will inspire groups and people in need for tools, who may then adapt existing guidelines to their own context, creating new situated documents. Guidelines are documents that provide instructions for behaviour in a specific context. They function as a "rhizomatic open source", providing source tools that can be modified and adapted to specific situations, generating new tools in a decentralized manner.
We invite you to join Loraine Furter and Florence Cheval, together with a number of allies — Sirah Foighel Brutmann, Clémentine Coupau, Sarah Magnan — to delve collectively into a first shared version and a first step towards a publication of Guidelines of Care.
Speakers
Clémentine Coupau is an artist and teacher who lives and works in Brussels. She works across different media such as writing, object making, filmmaking and collage. She convokes feminist literatures and figures, intimacy, kin- and friendship, ghosts, non-humans and pseudo-technology. In her teaching she actively works towards safer and more inclusive learning conditions. Her work is currently part of the Open School at WIELS and has been shown at c-o-m-p-o-s-i-t-e, Komplot and Beursschouwburg in Brussels; SAIC, Chicago; FIFIB, Bordeaux.
Sirah Foighel Brutmann is an audio-visual artist. She has been working through installation, moving image and performance in collaboration with Eitan Efrat for 15 years, and is a founding member of Messidor, an artist-run organisation for production and exchange. She is an active member of Engagement arts, a peer to peer platform that fights sexism in the arts, and she works from Level Five, an artist run cooperative studio in Brussels.
Sarah Magnan is a graphic designer and an activist whose practice mixes collaborative work and hybrid publishing with an intersectional scope. She questions our relationship with tools and the political aspect of graphic design. She is part of the collective Open Source Publishing and is one of the founding members of the magazine Médor. In 2015, she cofounded the cyber feminist collective Just for The Record, which addresses the intersections between gender and the way history is written.
Access information: The presentation and conversation will be held in English on Zoom. We will share an online Etherpad where participants can add reactions, comments and questions for the Q&A. In addition, a text of the presentation (written by multiple authors) and optional readings will be available there prior to the event.
Click here to access the Etherpad: https://frama.link/intersections-of-care-guidelines Etherpad is compatible with screen readers and screen magnification.
A recording of the event will be made available online on the WIELS website and on http://www.intersectionsofcare.net, together with all Open School events. Although the event is held in English, fluency in spoken or written production is not necessary for participation in the Q&A.