Tickets
Buy tickets online (not obligatory)
Teachers, 60+ & groups (min. 10), Lottery Club
Students, job seekers & people with a disability
-18 & students from art schools (-26)
Do you live within one kilometer of WIELS? Ask for your Welcome Pass at the reception desk and visit all exhibitions for free during one year. Please show a valid proof of your address to pick up your pass.
Pass for sale at the reception desk (€59)
For 15 people (guide + tickets incl.)
6 euros discount on standard fare with culture voucher Paspartoe.
Paspartoe opportunity pass
Paspartoe pass holders with an opportunity pass pay €2 per ticket.
Opening hours
Open Tuesday - Sunday
11:00 - 18:00
Closed on Mondays
The roof terrace is accessible for free during opening hours.
WIELS is exceptionally closed on Tuesday 27-09 (complete day) and Wednesday 28-09 until 13:00.
Nocturnes
Every 1st Wednesday of the month until 21:00.

Guided tours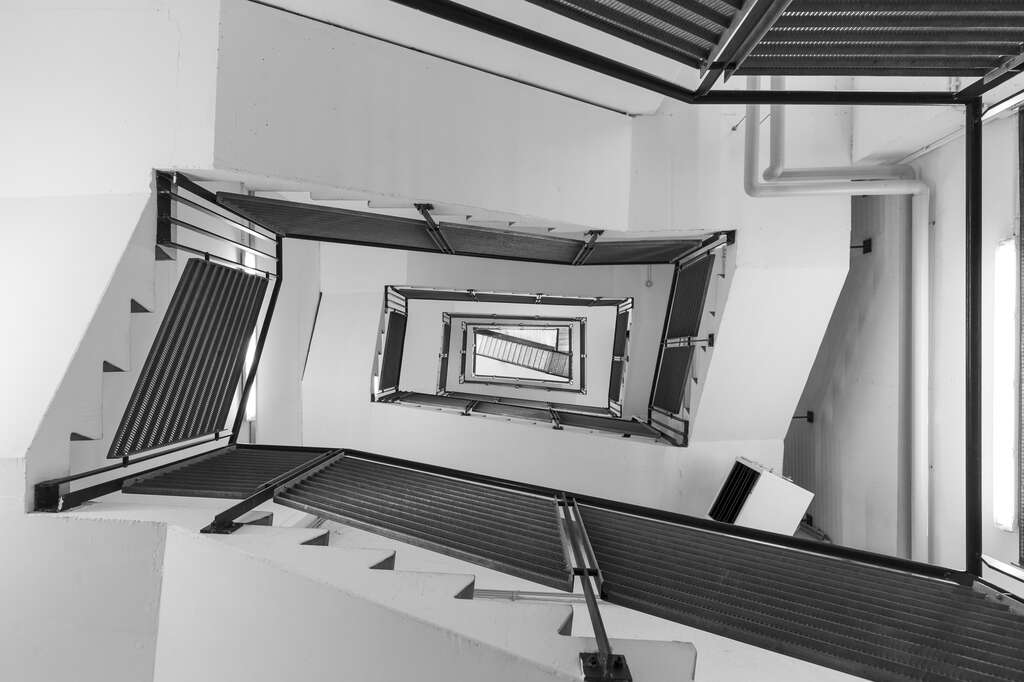 Andrea Anoni
Directions & Accessibility
Get directions
WIELS can easily be reached by public transportation. A parking is available for bikes, cars and buses at the back of the building.
Trams: 82 – 97, "Wiels" stop
Bus: 50 – 49, "Wiels" stop
Train: Brussels Midi (walk of 20 minutes to WIELS)
Car: Ring, Exit 17 "Anderlecht Industrie", follow "Centre - Albert "

Villo! bike station accros the road (Station nr. 223)
WIELS is located in a Poppy zone

Accessibility
WIELS and its team hold great importance to the accessibility of the building and the content offered therein.
Thanks to access through the parking lot and lifts, people with reduced mobility and visitors with a pushchair can access the building via the back of the building. Due to its historical character, the building does not allow easy access to a small room located on the 4th floor. Don't hesitate to ask one of the staff to experience all of the presented content.

People with a disability receive a reduction on their entry ticket. See our prices for more information.
WIELS' Café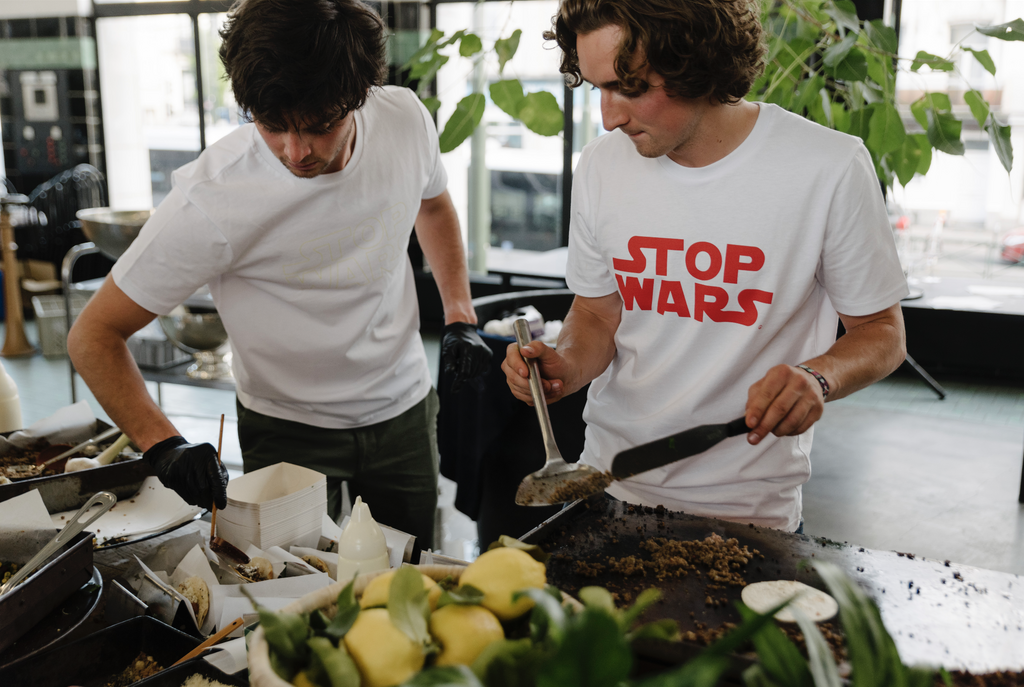 © Alexandra Bertels
WIELS' Café
Open from Tuesday to Sunday between 11:00 and 18:00.

Reservations:
cafe@wiels.org
Bookshop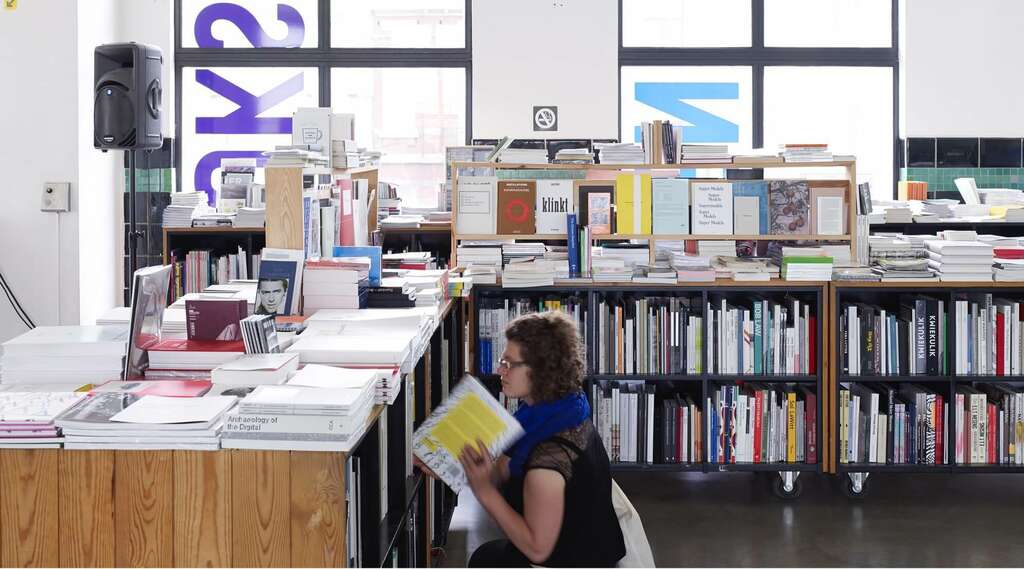 © Alexandra Bertels
The WIELS bookshop is located in the brewing hall, next to the cafeteria where you can read quietly and have a coffee.
Tuesday - Sunday: 11:00 -18:00
Monday: closed