OPEN SCHOOL - Intersections of Care: Decolonial practices
(EN)
Free
Event
Sold out
Discussion
Online
A collective discussion on decolonial practices in art.
Free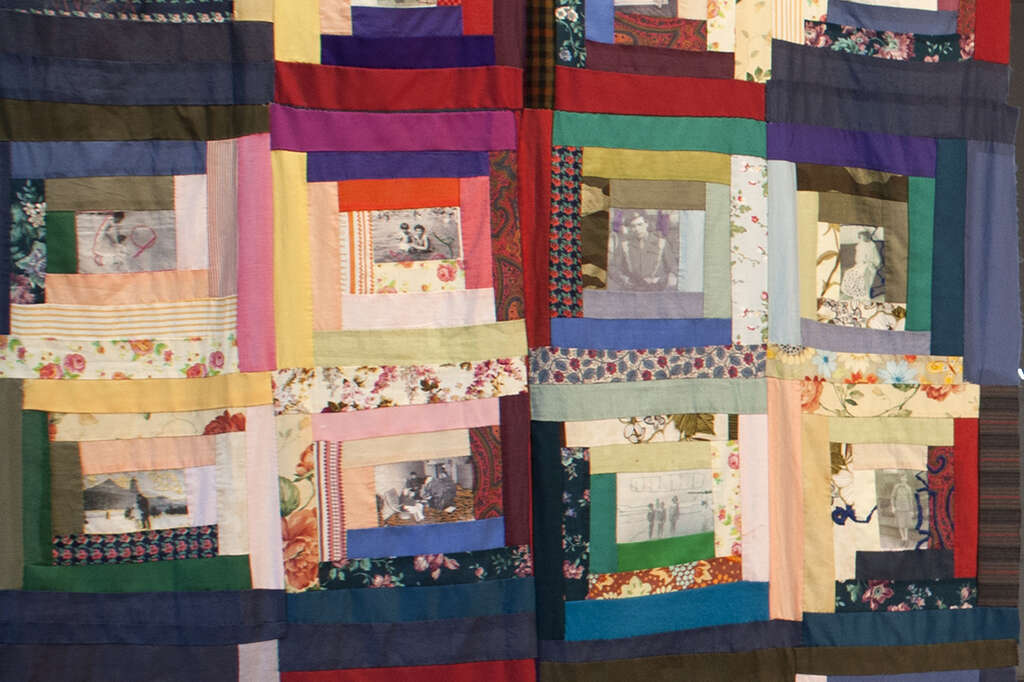 Speakers
Zakaria Almoutlak is a Syrian sculptor based in Brussels since 2016. He worked with his father in an atelier in Homs sculpting in the Palmyrene tradition until the civil war broke out. Almoutlak was deeply involved in the revolution. In early 2017, he received refugee status in Belgium. Almoutlak is a volunteer for several organizations that work with refugees, and a board member of the Brussels-based non-profit organization Refugees Are Not Alone (RANA). He is a key collaborator of artists Karthik Pandian and Andros Zins-Browne on their project Atlas Unlimited, a series of exhibitions in Brussels, Antwerp, Chicago and New York.
Lotte Arndt is a Cultural theorist who lives and works in Paris. She accompanies the work of artists who question the postcolonial present and the antinomies of modernity from a transnational perspective, and is particularly concerned with colonial collections. Her Ph.D thesis was jointly supervised by Paris VII and Humboldt Universität Berlin (2013), and was dedicated to postcolonial negotiations in African cultural journals in Paris. Her current research project focuses on toxic collections with a view to dismantling them. She teaches at the Valence School of Art and Design and has produced numerous projects and publications, including the exhibition Sammy Baloji: Extractive Landscapes (Salzburg, 2019) and the book Candice Lin: A Hard White Body (ed. With Yesomi Umolu, Chicago University Press, 2019).
Pélagie Gbaguidi lives and works in Brussels. She calls herself a contemporary 'Griot', questioning the individual as he or she moves through life, absorbing and re-modelling the words of the elders and breaking commonplace rhythms. Her work is an anthology of signs and traces of trauma. She notably addressed this recurrent subject in the Code Noir (1685) series acquired by the Memorial Act in Guadeloupe. Her practice focuses on colonial and postcolonial archives and on the unmasking of processes of forgetting in history. This readjustment of the imaginary feeds into a process of transforming relationships for a necessary sustainable ethics. Her work was presented several times at the "Biennale of Dakar" (Senegal), at MMK Museum für Moderne Kunst, Frankfurt (Germany) 2014, at the National Museum of African Art – Smithsonian Institution, Washington (USA) 2015, and in documenta14 in Athens and Kassel, among others.

Jean Katambayi lives and works in Lubumbashi, Democratic Republic of Congo. He conducts research on the energy flows and imbalances that govern our world, space and time. Using recycled cardboard and electronic elements, he creates electrical calculation systems, theoretical and practical machines that highlight and attempt to resolve the issue of the lack of energy resources in Congo, where he resides. His practice is echoed in hacking and its foundations: the sharing of knowledge, the desire to awaken consciousness and the application of an ingenuity that seems infinite. His creations are a hymn to the transgression of limits, whether material, social or political.
Olivier Marboeuf / Mangrove is an author, storyteller, independent curator and founder of Espace Khiasma, an art center that he directed from 2004 to 2018 in Les Lilas (Seine-Saint-Denis). He is interested in different methods for the transmission of knowledge, and is now a cinema producer within Spectre (Rennes). He is also working on fictional texts and theoretical research around decolonial practices, with particular interest toward the body as an archival site.
The Post Collective is an autonomous platform of co-creation, co-learning and cultural activism created by and for refugees, asylum seekers, sans papiers and accomplices. It seeks to introduce a range of artistic, cultural and employment opportunities, as well as providing an overall collaborative environment for its members regardless of their legal status. Generative modes of dialogue and storytelling form the basis to their speculative and experiential approaches to art+design. The Post Collective develops creative alternatives beyond the dominant systems of control and exclusion by replacing the ubiquitous struggle for assimilation with a process of rethinking and critically re-conceptualizing a future together as community.
The Post Collective members participating in the Open School: Mirra Markhaëva, Sawsan Maher, Mahammed Alimu, Elli Vassalou, Marcus Bergner.
Golnesa Rezanezhad is an artist and researcher, working on her Ph.D. between the Center for Research on Culture and Gender at the University of Ghent and the Royal College of Arts, KASK. Her Ph.D. focuses on female rug weavers' agency, in Northern Iran. Within her research and practices, she has been examining how artistic participatory projects could become a vehicle for minorities and marginalized groups of people to acquire visibility, expression, and agency. She has shown and presented her works in various international academies and art institutes in Iran, Belgium, the UK, Austria and Portugal, among others.