Meet the Residents / Open School #5
Free
Event
Lecture
Residency
Conversation
On Saturday 19 November, WIELS welcomes you to a new edition of Meet the Residents and Open School.
For the 5th iteration of our Open School, around the central theme of sovereignty, we will explore the modern understanding of 'arbitrary functions' with Matt Hare and dive into the texts and poems of Lauren Berlant and Ariana Reines in Persis Bekkering and Zanë Hadri's reading group Sex Negativity.
On the same day, get to know the work and practice of WIELS' current artists-in-residence through studio encounters, lectures, film projections, presentations and much more.
Open School #5
Registrations per event (links below), all events are free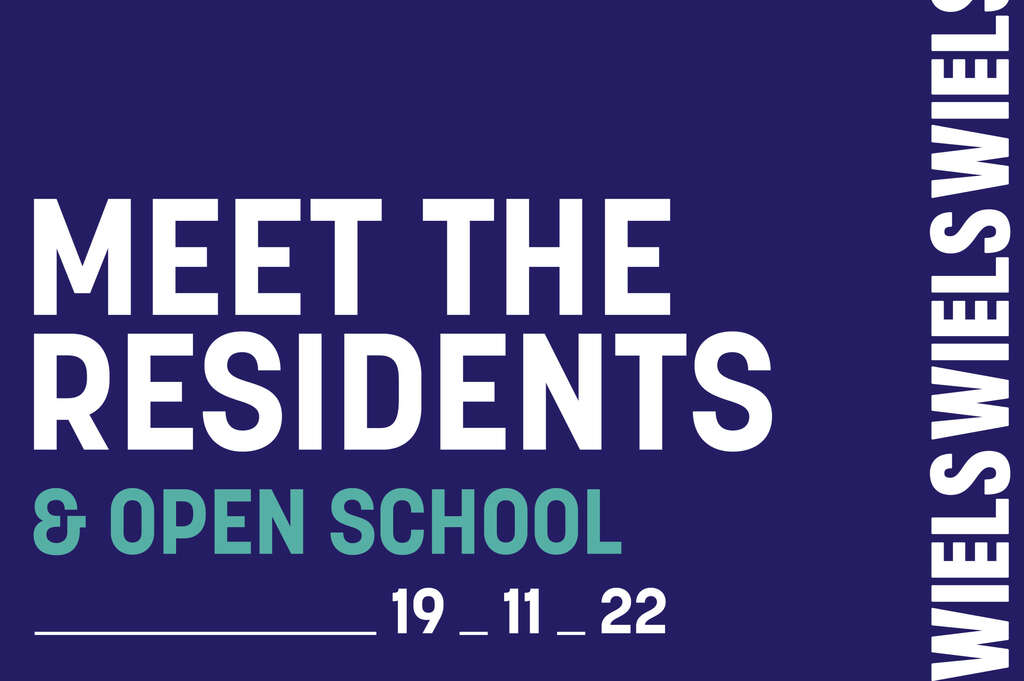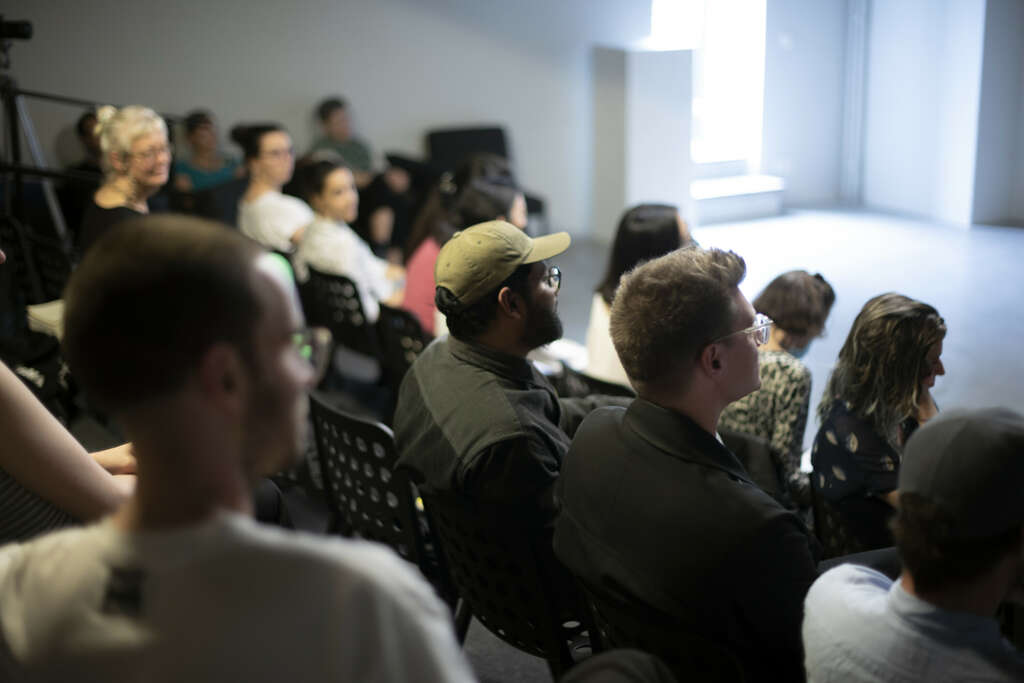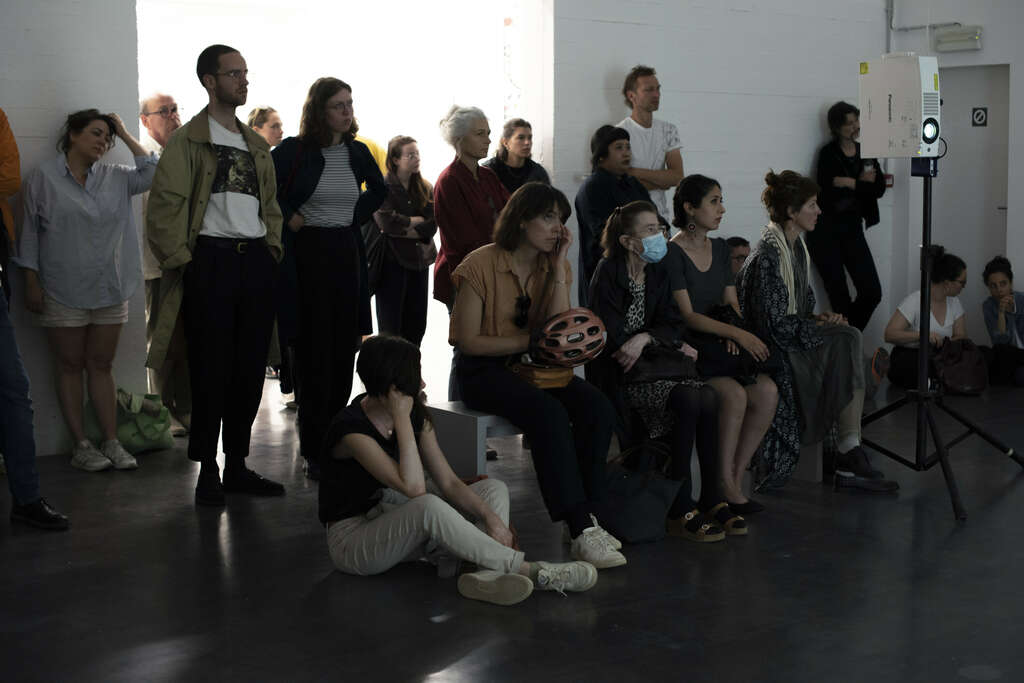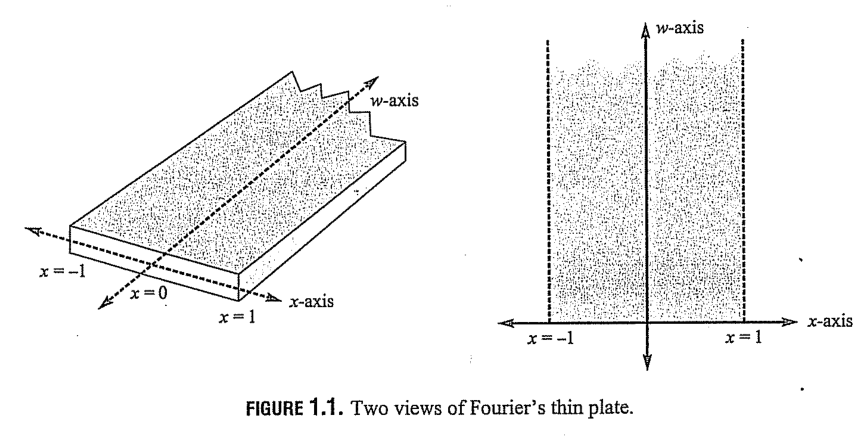 14:00 – 15:00 | Open School | Matt Hare – From Arbitrary Functions to Arbitrary Nature
> Lecture, EN, 60 min.
> Auditorium

Matt Hare is a doctoral researcher at the Centre for Modern European Philosophy, Kingston University London, working on a PhD entitled "The Effects of Concatenation: Jean Cavaillès and Mathematical Philosophy". His research focuses on the epistemology and history of modern mathematics (especially in France), the historiography of philosophy, and the tradition of rationalist philosophy (both early modern and contemporary). His lecture for WIELS will be entitled 'From Arbitrary Functions to Arbitrary Nature', and will outline the emerge of the modern concept of 'arbitrary function' as a prism through which to discuss the relation between formalism and sensory experience, as well as the internal constraints of concept creation.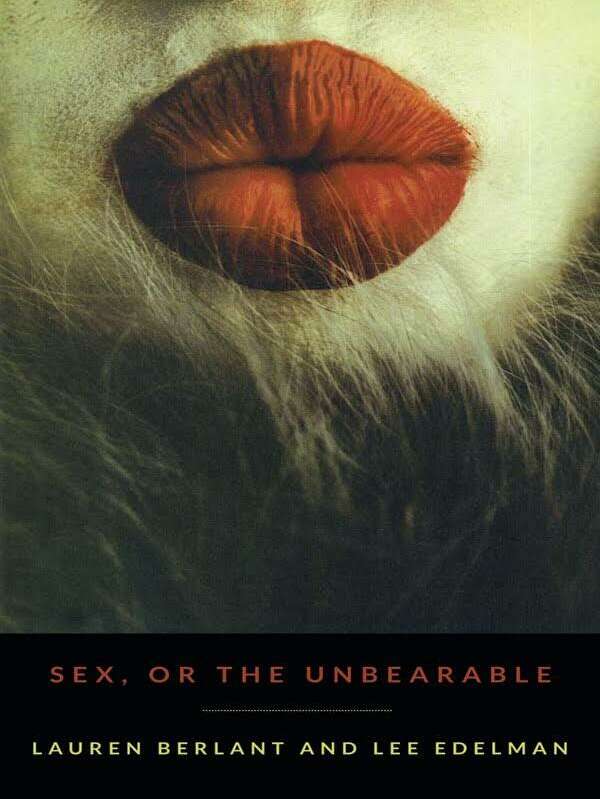 20:30 – 22:00 | Sex Negativity : Persis Bekkering et Zanë Hadri - with texts from Laurent Berlant et Ariana Reines

> Group Lecture, EN, 90min.
> Seminar (4th Floor)

Sex Negativity Reading Group is an unofficial, informal and short-term research project exploring the concept of 'sex negativity'. 'Sex negativity' here does not refer, or only indirectly, to negative attitudes towards physicality and the messiness of (non-normative, unattached) sexuality, as opposed to queer and activist practices of sex positivity. Rather, sex negativity derives its framework from (psychoanalytic) theories of negativity and points to a fundamental unknowability that haunts us as subjects. There is a constitutive flaw at the core of being, something that cannot be understood, cannot be said; yet we are shaped by this gap. This is what might be called sex; it is what Jacques Lacan was referring to when he coined the infamous and nebulous slogan "There is no sexual relationship".

In WIELS, SNRG (led by Persis Bekkering and Zanë Hadri) proposes to collectively read and discuss a section from Lauren Berlant and Lee Edelman's Sex, or the Unbearable (Durham: Duke University Press, 2014). This jointly written essay explores the revolutionary potential of sex negativity as it "designates the relentless force that challenges the fantasy of sovereignty.
Persis Bekkering is a writer and critic engaged in a broad spectrum of artistic disciplines. She is the author of two novels, A Hero's Life (2018, shortlisted for the ANV Debut Prize) and Excess (2021, shortlisted for the BNG Bank Literature Prize).
Zanë Hadri is a writer living and working in Brussels. She is currently working on a novel entitled Victory Over The Sun and an academic paper on the concept of the total work of art in Guillaume Apollinaire's surrealist play Les Mamelles de Tirésias, as part of a forthcoming anthology at the Katholieke Universiteit Leuven.
Until 22:00 I Bar I Mezzanine