Kader Kabore, born 1988 in Burkina Faso, lives and works in Ouagadougou, where he founded studio and community art centre Ka-Yiiri.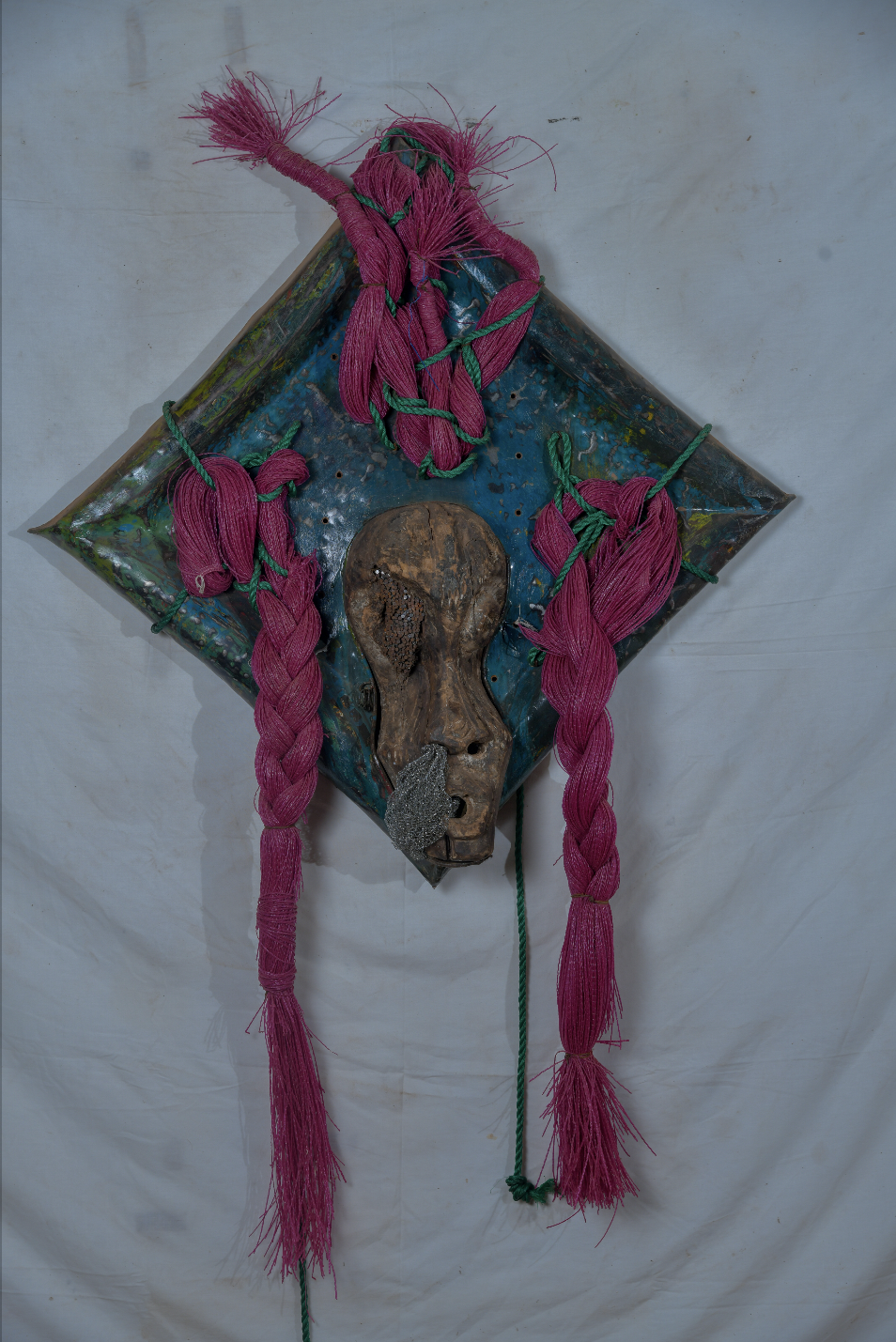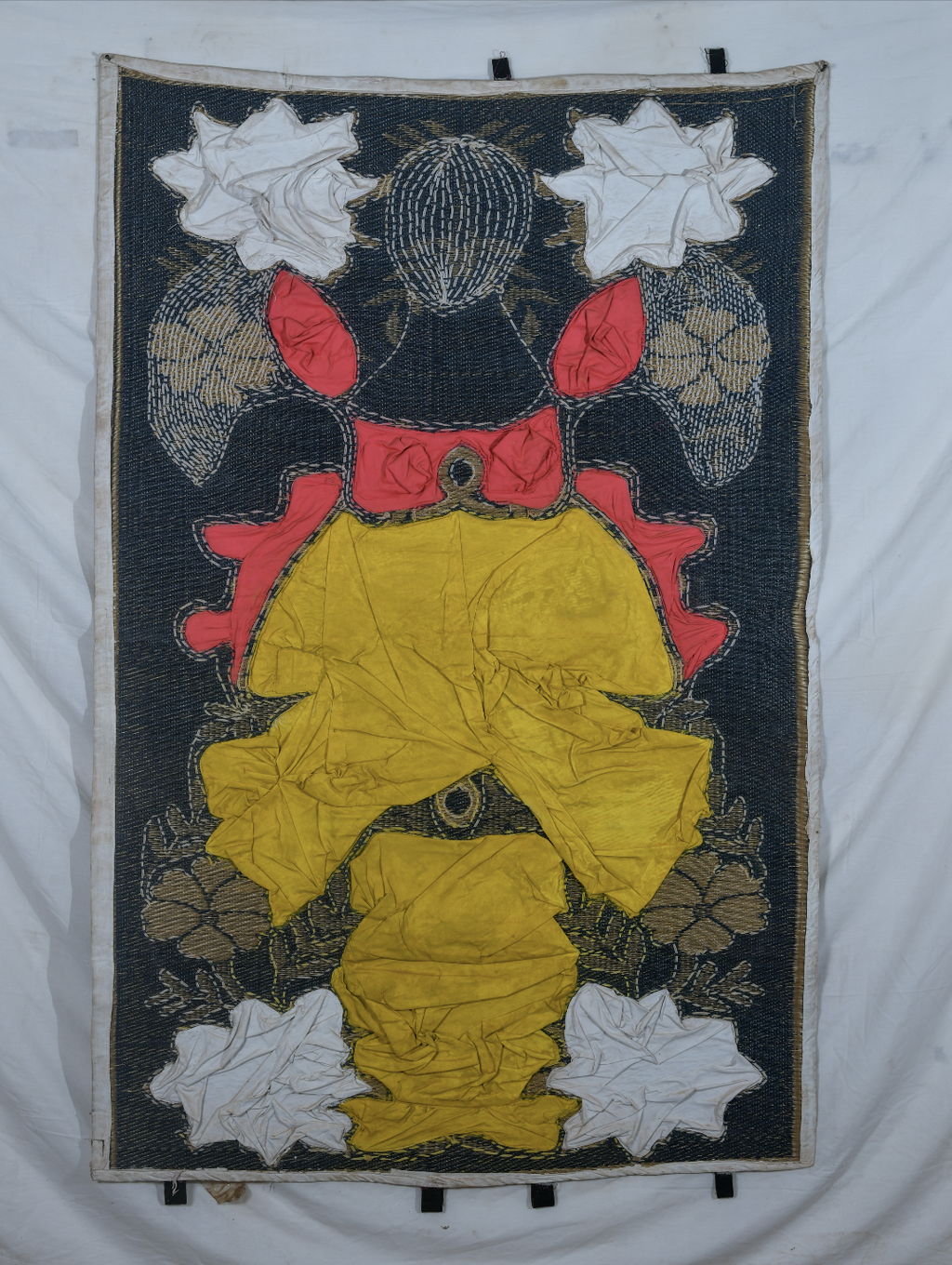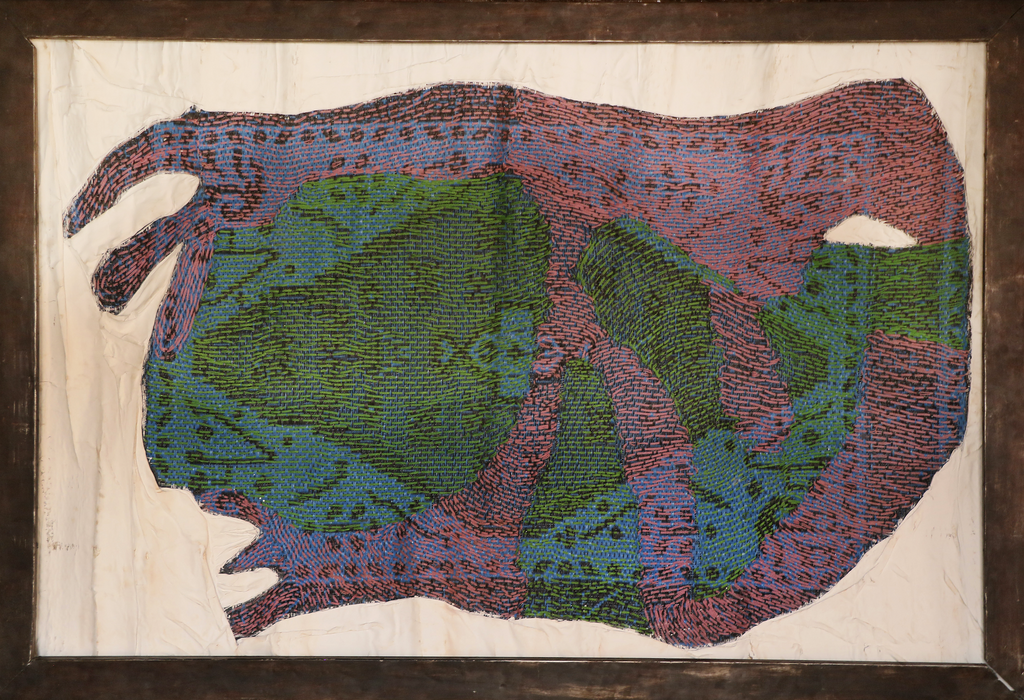 The series of tapestries, made of or inspired by traditional mats, opens a path for the artist. Elevating an everyday object to an aesthetic and symbolic level offers the possibility of transcending experience. The mat is the place where bodies meet daily, the place of arrival and departure. More prosaically: people walk, eat and sleep on it. Life takes place there, on the ground floor.
As a communal bed, the mat becomes the place of amorous desire, of carnal fusion and pleasure. Conversely, it welcomes the suffering patient and takes in the dying person's last breath. Placed on the face of the deceased's body, it protects him in the invisible afterlife.
Kader experiments with different textures and materials. Besides acrylic paint, he integrates nails: scarred and blistered, these nails speak of a process of metamorphosis of the body. Stitching coloured threads provide the pattern and coloured flat parts. The possibilities of colour combinations and stories are endless. It also works by unravelling the woven mat: the released threads can then be braided again. Attached to a wall bracket, the braid strand is subjected to gravity. The fibres bend like hair.
The mat is the setting of the impossible obliteration of bodies. In his search for the shadow of beings, Kader maintains his own share of mystery. His work presents the viewer with a free and floating canvas from which to confront their existential doubts.