"Echolalia" is the repetition of words by a child when it learns how to talk, but it also refers to a medical condition that makes someone compulsively repeat words and sentences. Under this equivocal title Belgian artist Ana Torfs offers a survey of her most recent body of work in six various installations, all of which resonate with one another. Except for one, these works from the period 2009-14 have never been shown in Belgium. And with The Parrot & the Nightingale, a Phantasmagoria, WIELS furthermore presents a world premiere.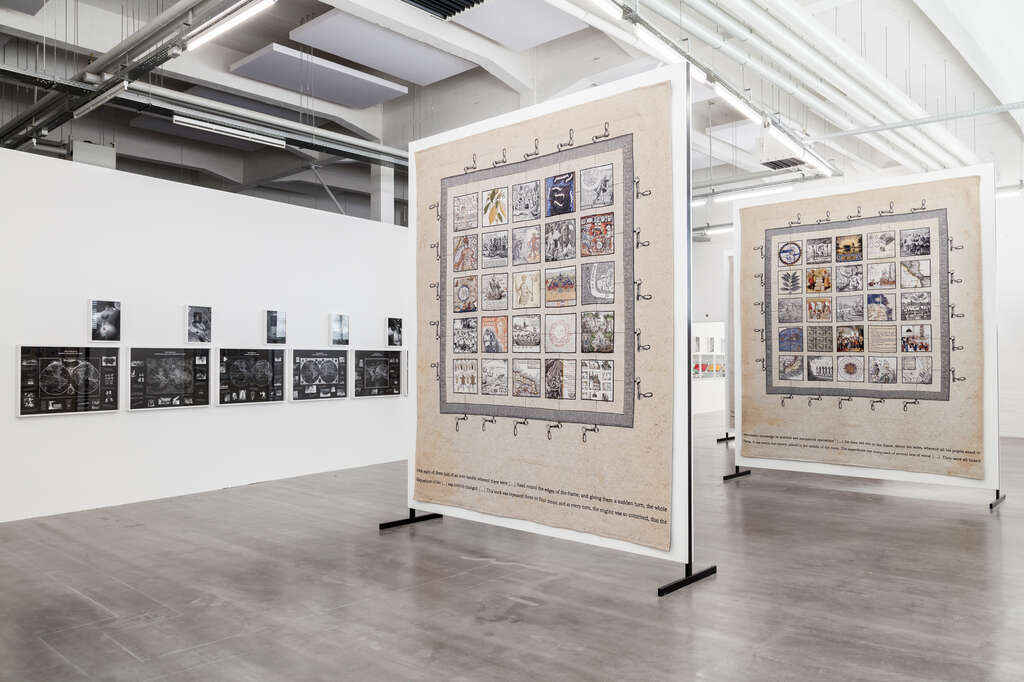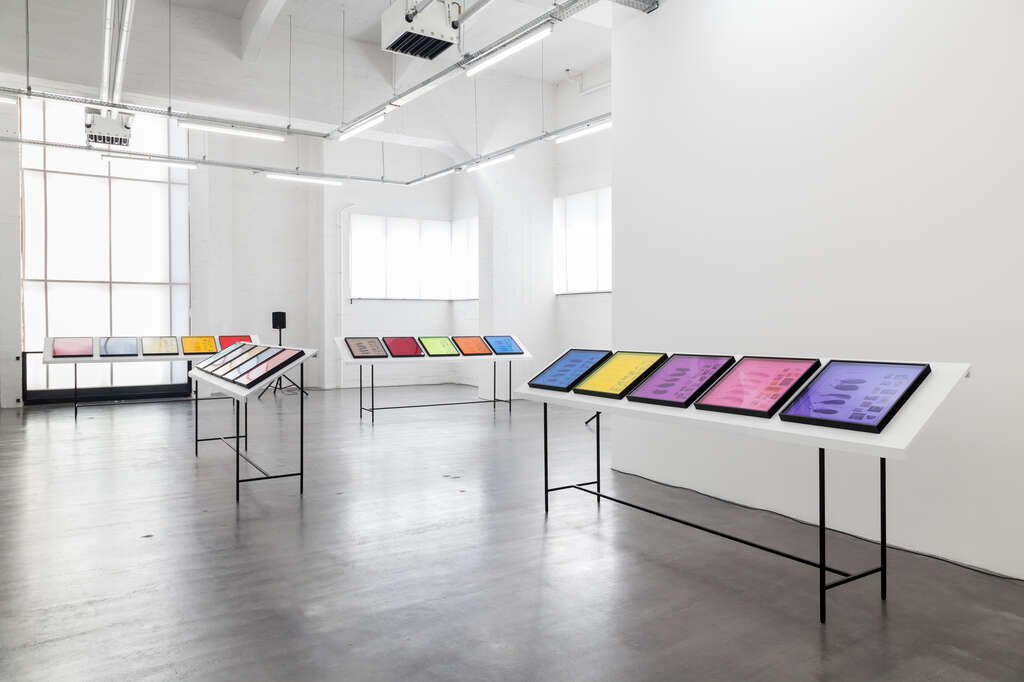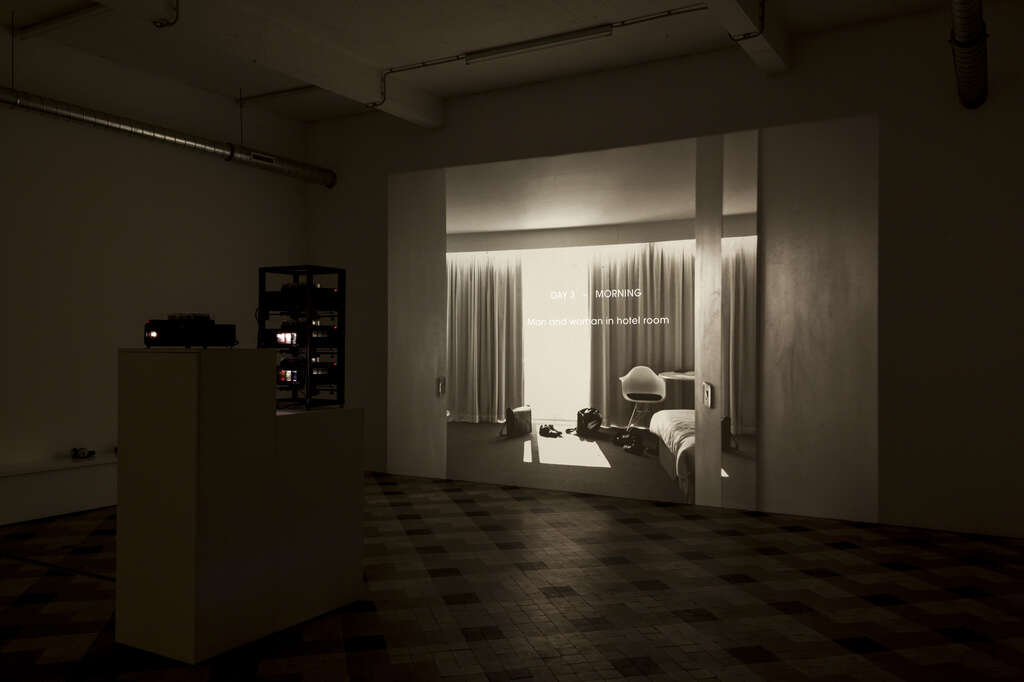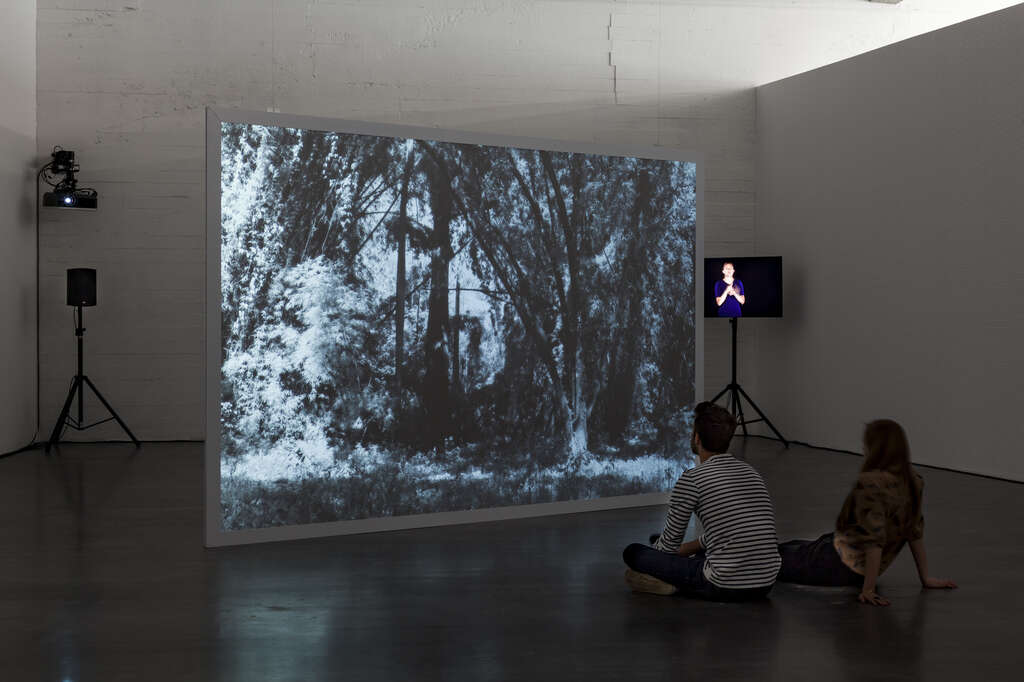 The interplay between language and representation plays a central role in Ana Torfs' work, and with it the related processes of translation and visualisation. Found texts and images often constitute the main components of her practice. These material remnants are then reworked into meticulously composed installations – with diverse media such as slide projections, audio pieces, photography and video, to tapestries and silkscreens – in which projections and allusions have free reign.
Ana Torfs (°1963, Mortsel) lives and works in Brussels. She studied Communication Science at the University of Leuven, and Film & Video at the Sint-Lukas University College of Art and Design in Brussels. Previous solo shows of her work have been organized by Generali Foundation, Vienna, and K21 Kunstsammlung Nordrhein-Westfalen, Düsseldorf (2010), Sprengel Museum, Hannover (2008), Argos, Brussels (2007), daadgalerie, Berlin (2006), GAK Gesellschaft für Aktuelle Kunst, Bremen (2006), and Paleis voor Schone Kunsten-Palais des Beaux-Arts, Brussels (2000). Besides numerous international group exhibitions, Torfs recently participated in the 1st Cartagena de Indias Biennial (2014), 11thSharjah Biennial (2013), and Manifesta 9, Genk (2012).
Publication
The exhibition is accompanied by a book that establishes a dialogue with the exhibition by reimagining, refiguring and reframing all its elements, conceived by the artist and designed by Jurgen Persijn, with texts by Emiliano Battista, Gabriele Mackert, Kassandra Nakas, Catherine Robberechts, Dirk Snauwaert, Ana Torfs and Christophe Van Gerrewey.
Ana Torfs: Echolalia
12.09 – 14.12.2014
Opening: 11.09.2014, 18:30