Shezad Dawood
Night in the Garden of Love
Inspired by & featuring Yusef Lateef
For this new body of work, British artist Shezad Dawood finds inspiration in the creative output of African American musician, composer and polymath, Yusef Lateef. Enter Dawood's universe through an enchanting VR experience, a suite of new painted textiles, and a garden of digital plants growing in response to Lateef's music. You can also encounter a live mutant dancing through the exhibition on most Sundays, wearing a specially created costume sculpture, as Dawood's work breaks down the boundaries between the analogue and the digital, between fiction, virtual reality and real life.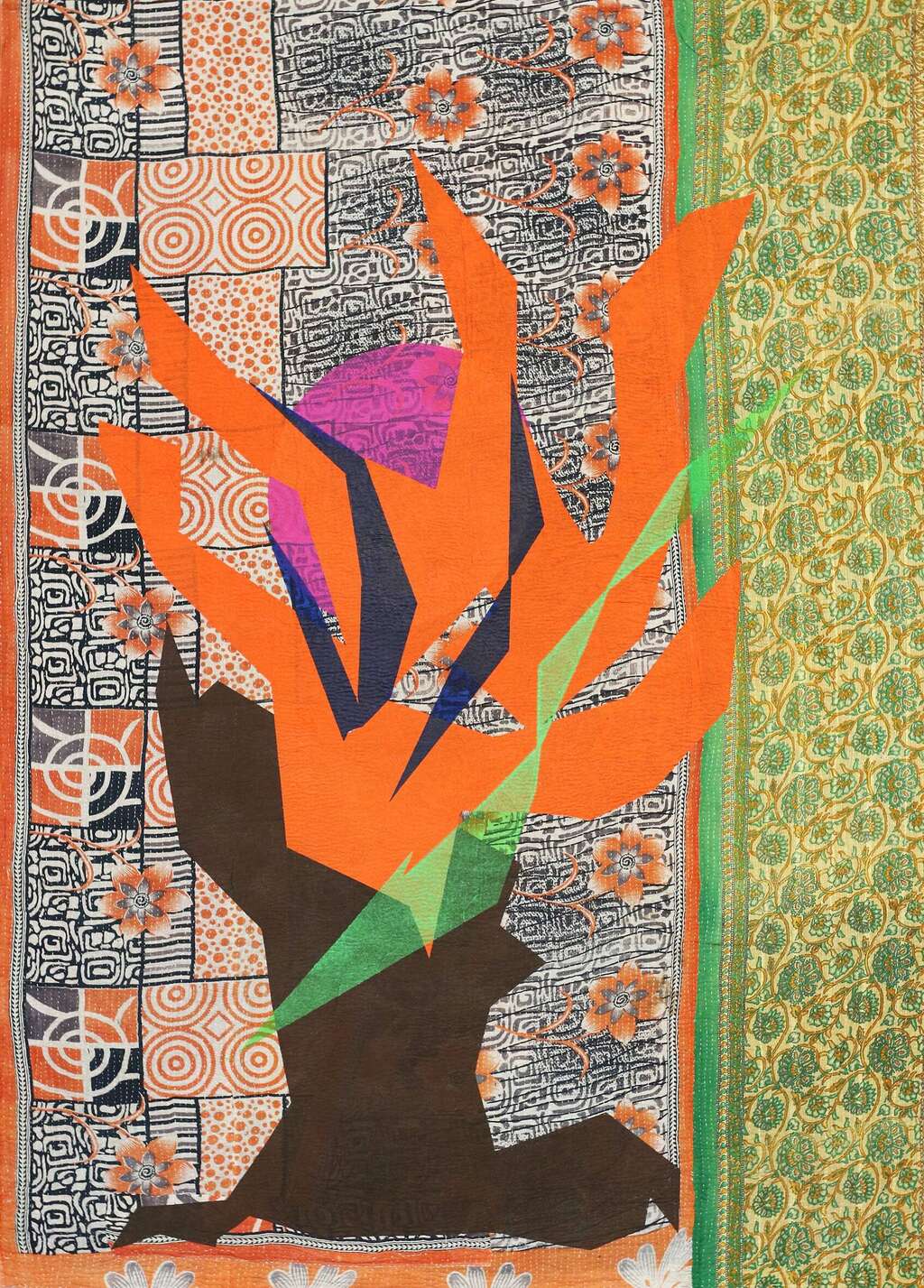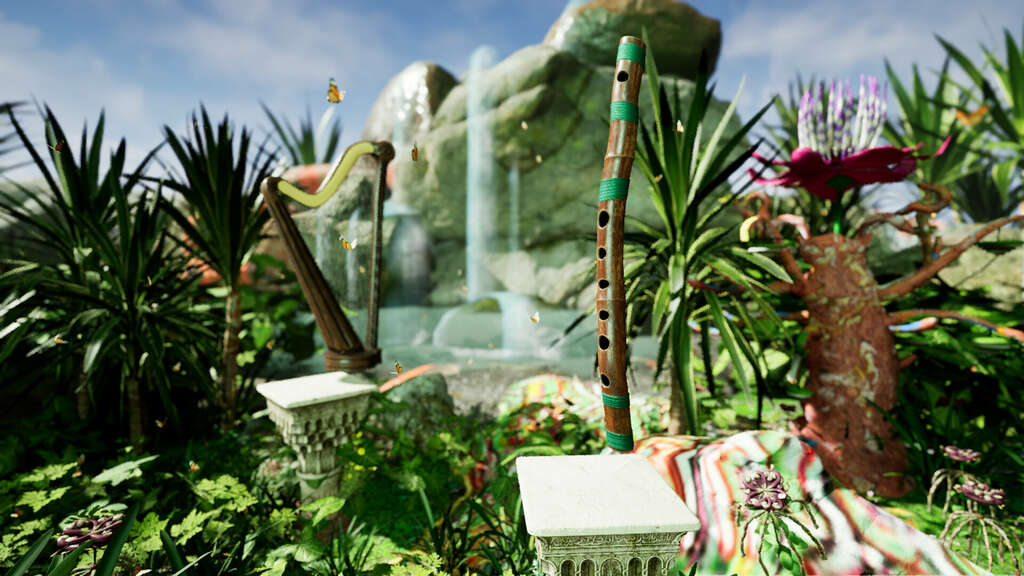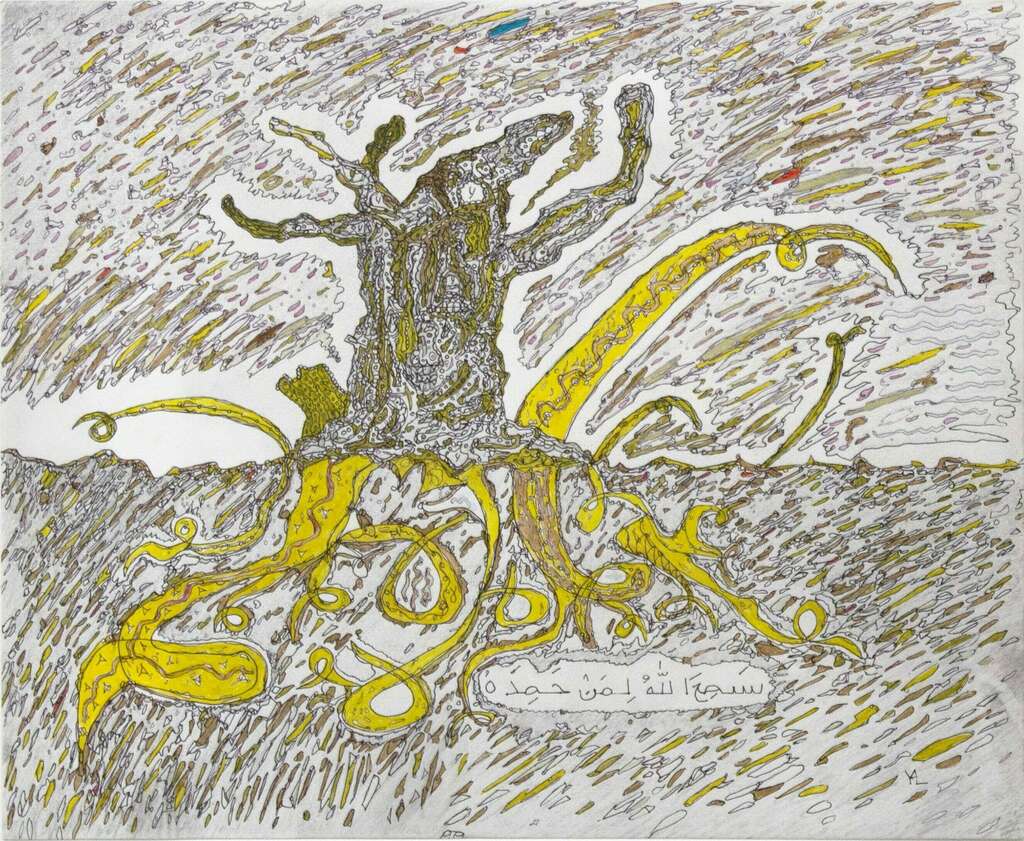 Shezad Dawood (b. 1974) is known for his exploration of non-Western traditions that inform and intersect with established canons. Yusef Lateef (1920-2013) was an African-American composer and musician who pioneered the integration of world instruments to expand the boundaries of jazz traditions. Over time, he developed a methodology he called Autophysiopsychic music. "It is about heightened consciousness and aims to activate the physical, mental and spiritual senses simultaneously," states Dawood. Aware of Lateef's music since his own youth, Dawood became fascinated with Lateef's ideas after seeing his drawings, which function as abstract musical notation, and present organic, plant-like forms.
Titled Night in the Garden of Love after Lateef's 1988 novella, the exhibition features music and a selection of drawings by Lateef together with five new, interconnected works by Dawood. Dawood sees this exhibition as a dialogue between his practice and Lateef's, like the call-and-response exchanges in musical improvisation. Dawood considers Lateef's novella to be a forerunner of much recent cli-fi: sci-fi exploring climate issues. "There are all sorts of portals within Lateef's novella, which moves from a dystopian future Detroit, into radical ideas of ecology and recycling," he states. Dawood is interested in technology for its transformative potential to help us imagine new forms of togetherness.

"It is meant to be an almost metaphysical space, but I read Lateef's garden as a virtual space."

Both Dawood and Lateef delve into the garden as an ancient and cross-cultural symbol. Dawood investigates the garden's potential as a site of creation and optimism in the face of the climate crisis. He aims to write a poetics of environmentalism: seeing how art can awaken a new spiritual epiphany that can lead to change.
Dawood presents - for the first time outside the US - original drawings by Lateef which function as the heart of the exhibition. These works depict constellations of plants and tree-like forms that hover between figuration and abstraction.
Performances
Dawood has created a choreography with Brussels-based dancer Wan-Lun Yu for the character from Lateef's novella, the Mutant, who appears in the VR and in real life at regular intervals throughout the exhibition. She will perform on several Sundays during the exhibition, offering a real-life counterpart to the digital, post-human mutant.

Curators: Zoë Gray & Helena Kritis
The exhibition and its outreach programme are generously sponsored by GBL.
Thanks also to the Ekard Collection, Jhaveri Contemporary (Mumbai), Barakat Contemporary (Seoul) and Firmenich for their support.
The exhibition is produced in partnership with the Aga Khan Museum in Toronto.
Special thanks to Ayesha Lateef for her ongoing support and enthusiasm, and to Alhena Katsof whose initiative and guidance helped make this project possible.
With the support of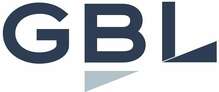 GBL
The Ekard Collection
Jhaveri Contemporary (Mumbai)
Barakat Contemporary (Seoul)
Firmenich

CREDITS
VIRTUAL REALITY:
Coders & 3D design: Monochrome
Mutant dancer: Wan-Lun Yu
Tracks: Thanks to YAL Recordings
Musical trio: Mia Theodoratus (harp), Adam Rudolph (slit drum), Ralph Miles Jones (bamboo flute)
Voices: Ilham Tamet (Arabic & French), Huan Mus (Portuguese), Batya Sobel, Gwen Laster and Ralph Miles Jones (English)
Film footage: Robbrecht Desmet, Ruben Desiere, Lennert De Taeye
DIGITAL SEEDBANKS:
Score composed and performed by: Adam Rudolph, Alexis Marcelo & Ralph Miles Jones

Arranged by Adam Rudolph with: Alexis Marcelo and Shezad Dawood
With additional performances by: Batya Sobel, Matt Waugh, Gwen Laster, Mia Theodoratus & Stephanie Griffin
Engineer: James Dellatacoma
Coders: GumGum Studio
Scent: Nicolas Bonneville, Firmenich & Olivia Bransbourg of Iconofly
Ceramic vase: Shezad Dawood in collaboration with Ofumum

PERFORMANCE:
Choreography & Dance: Wan-Lun Yu
Costume sculptures: Ahluwalia
Thanks to the Estate of Yusef Lateef (Ayesha Lateef and Curatorial Advisor Alhena Katsof) and UBIK Productions (Miranda Sharp, Laurie Storey, Karolina Svobodova, Inês Geraldes Cardoso, Kaia Goodenough)