In the exhibition Another Dull Day, Lucy Raven proposes a disarticulated reading of the landscape of the Western United States, turning our gaze away from the distant horizon to focus on a forcefield of geographic, material and historical tensions.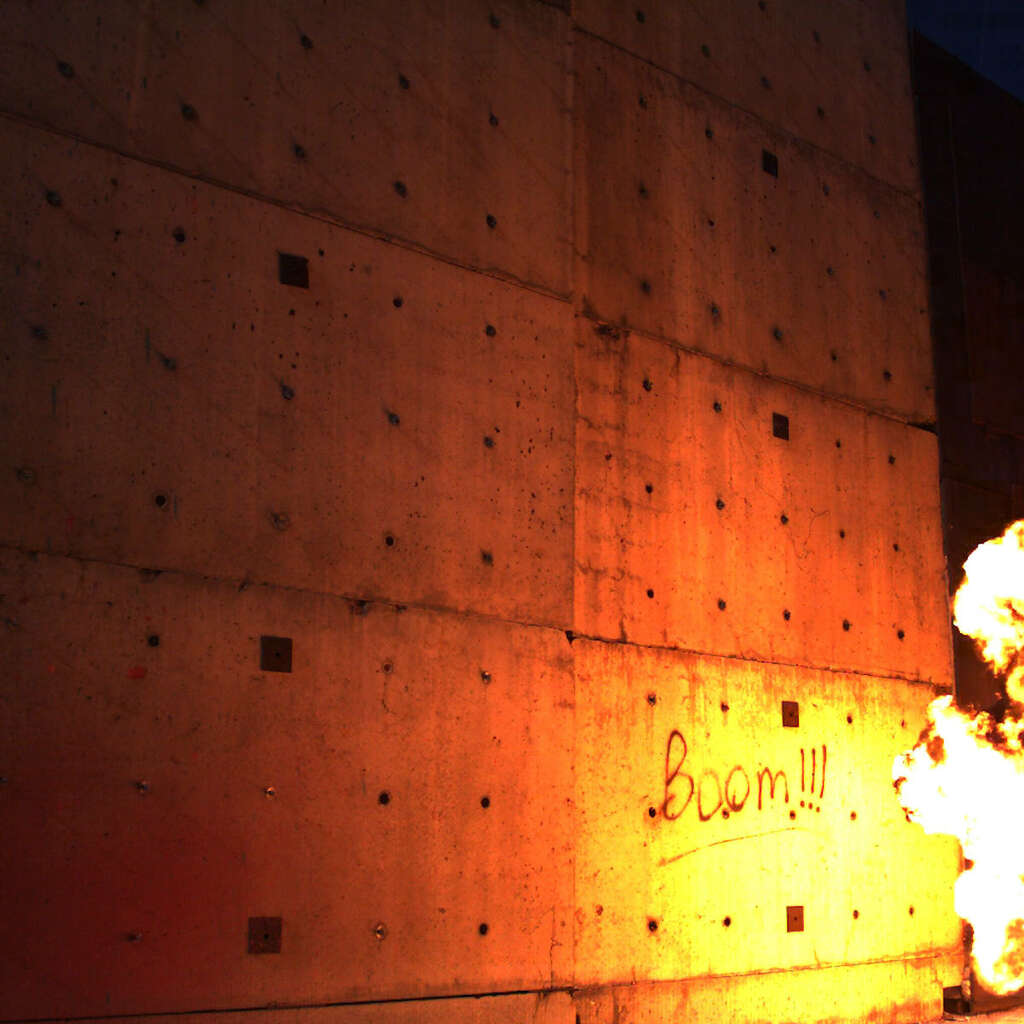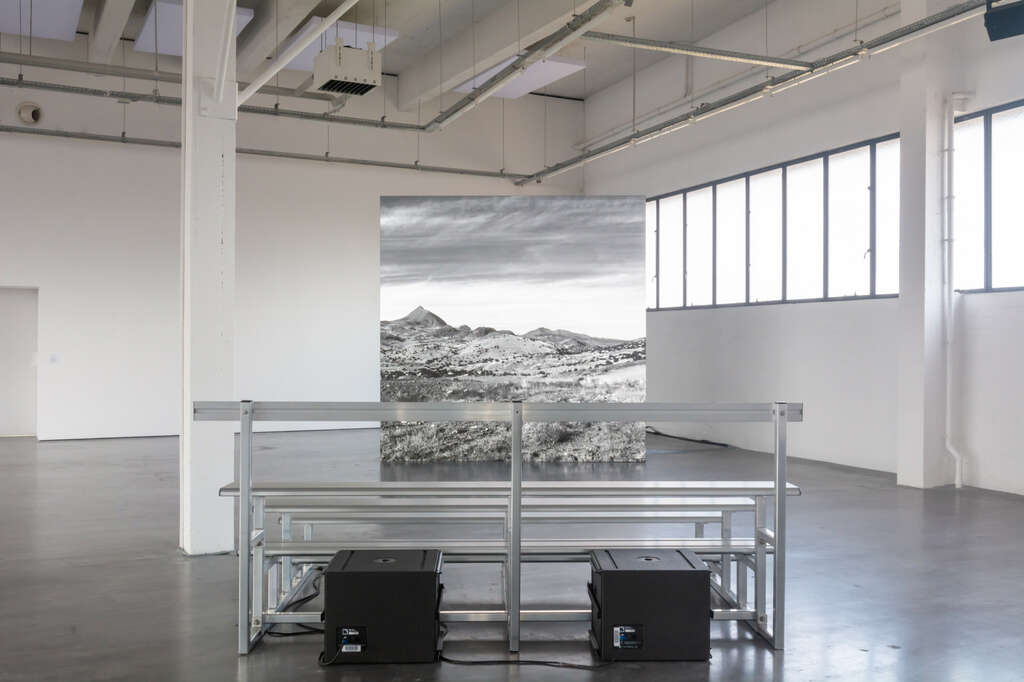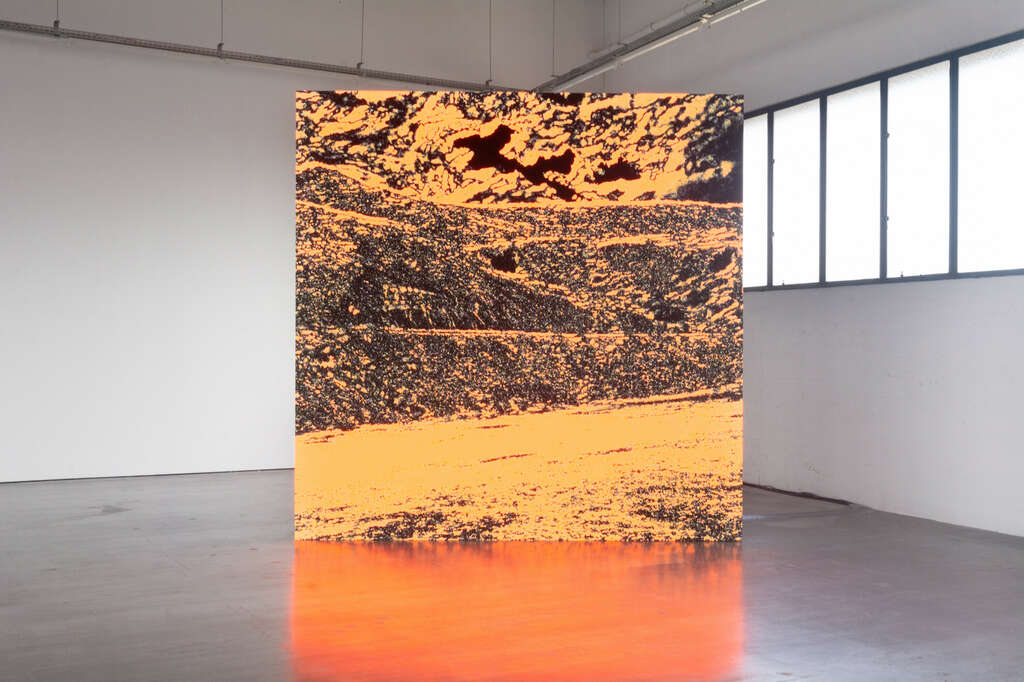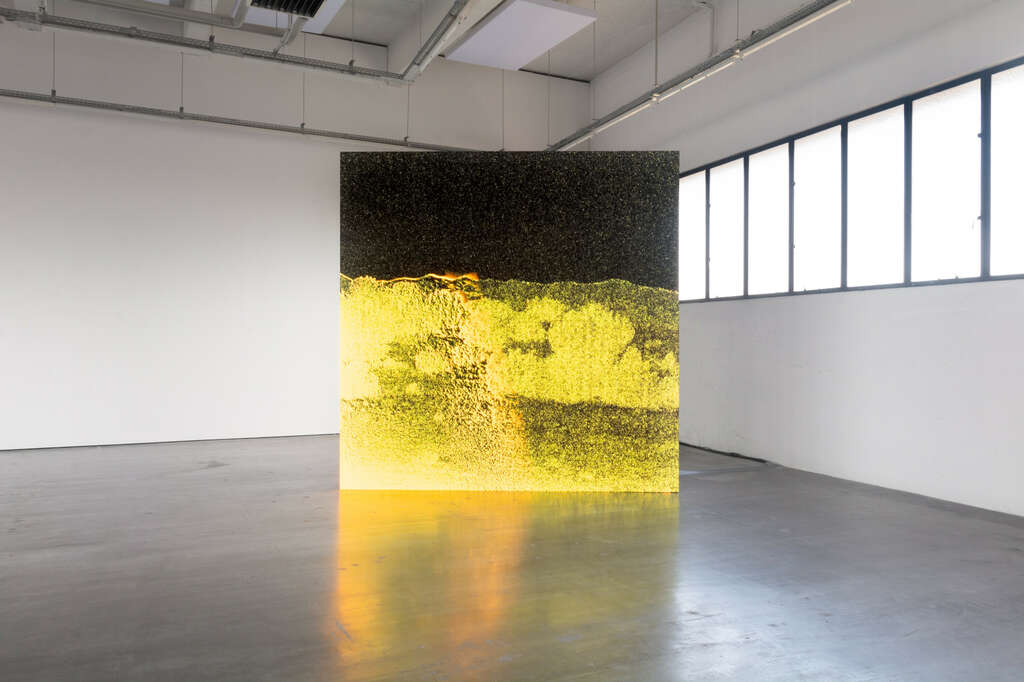 In this exhibition, Lucy Raven (b. 1977, Tucson, USA) presents two ambitious film installations, one that premiers at WIELS and the other recently commissioned by Dia Art Foundation, New York, alongside a new body of photographic work. Together, they explore the properties of extreme pressure and material state change occurring respectively at an explosives range in New Mexico and a concrete plant in Idaho.
"If we were earnestly informed about details of the processes Raven reveals so slowly, they would be less tantalizing, and far less interesting. We can turn to documentaries for facts and to Raven's films for insights."
In these new works, Raven uses imaging techniques ranging from high-speed cameras to drones and analog shadowgraphy, putting the physicality of the very image at stake: nebulous shockwaves rattling the camera or shrapnel piercing photosensitive paper.

"I think the technological development of moving image cameras alongside the popularity of the western as a film genre has contributed to our collective imaginary, and image of the Western landscape. Those films were predicated on a fantasy of the empty West, available to be settled, that depends on a very selective mode of looking, or not looking at who and what is already living on that land."

With the support of
Mixed Media
Watch and listen to additional videos and sounds around Lucy Raven's exhibition at WIELS.
MIXED MEDIA