Volker Zander - Sonic Intervention & Talk
(EN)
Volker Zander (b. 1968, DE) is a musician, composer and curator mainly working in the field of theatre, radio and public art institutions. In 2018 Lucy Raven invited him to participate as musician in her live-performance at the Warburg-Haus in Hamburg.
In English
Free with entry ticket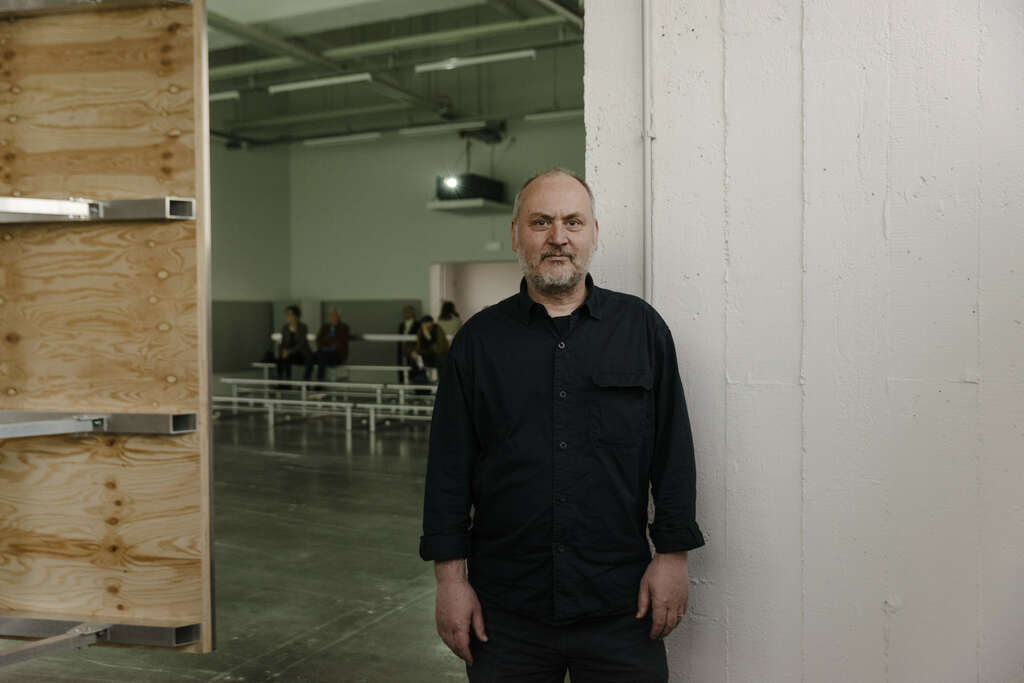 On the occassion of Raven's exhibition in WIELS and reminiscent of their previous collaboration, Zander has been asked by the artist to dialogue with the work using his modular synthesizer known as Trautonium—the same instrument he used at the Warburg-Haus. During a performance and talk, the musical potential of the long durational sweeps of Zander's instrument will be explored across the cinematic and sonic environment of Raven's exhibition Another Dull Day.