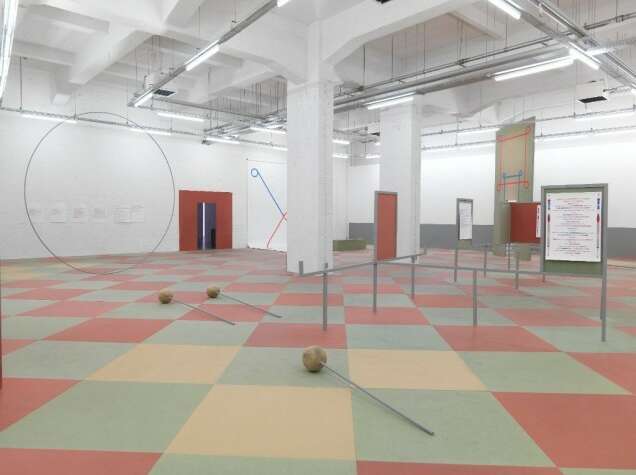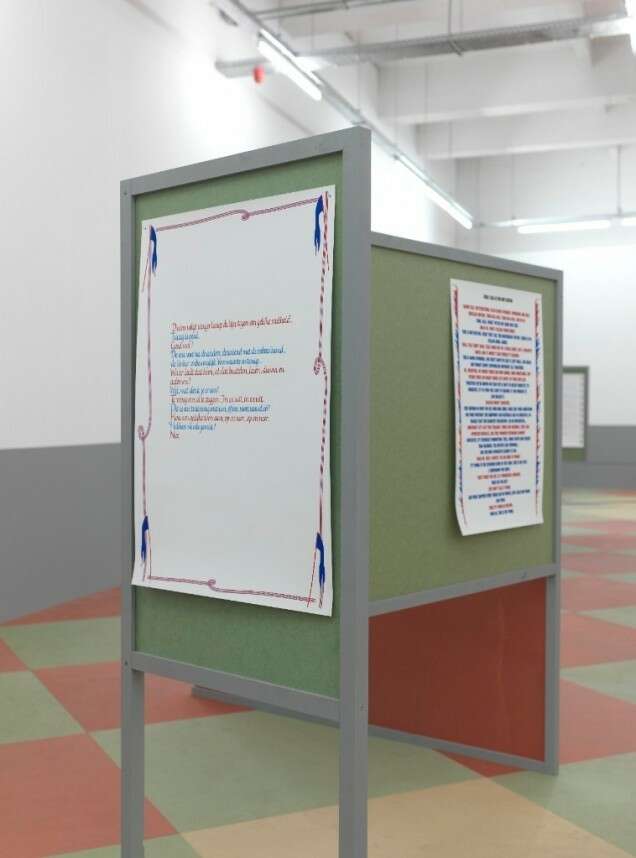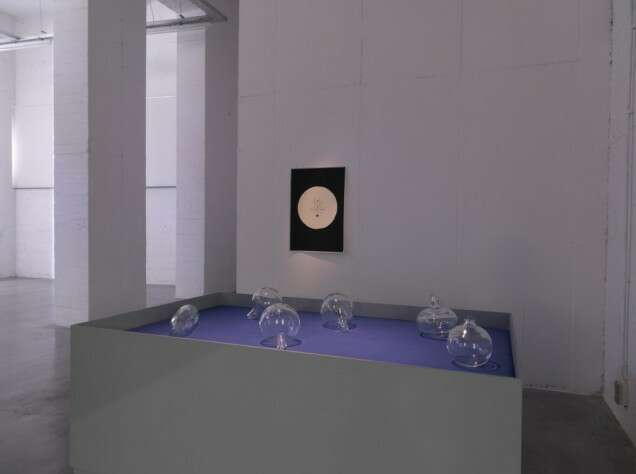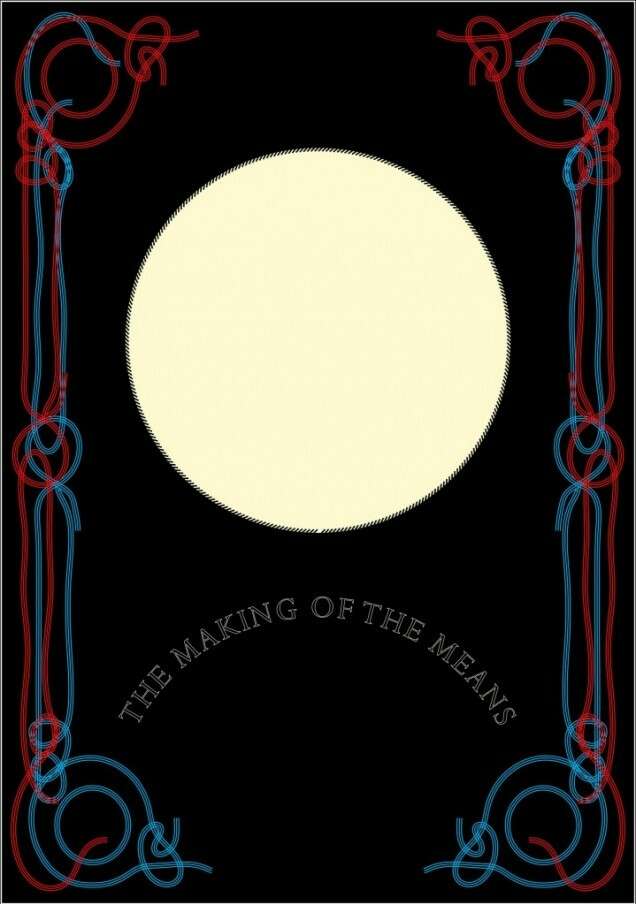 In some sense there is nothing to see here, besides the mechanics and tools - the means or conditions - of the process of forming. This new environment continues Ben Cains recent concerns with the interrelation of making and viewing, elaborating the gap between the actual and the virtual. Although the term viewer is central here, in this case seeing is perhaps not the only or even the primary form of experience. Although one might recognise historical events, or certain times and places, the workspace constructed here is a place of its own making, rather than a picture of the world, and while The Making of the Means is very much about immediate physical experience, a good deal of the work might be said to take place elsewhere.

The organisation of objects and space suggests a merger of the sparse and wanting environment of the showroom with the private and in-progress nature of the construction site. The central interest is that of production, and work, productive or operative activity, but not toil, not a type of work that adheres to a reasonable means to an ends equation that ordinarily produces a roundly quantifiable outcome. If this is about input and output, then the input is chiefly concerned with the viewers labour, and the word output might refer to enigmatic temporal appearances. While the viewer is implicated in the process of elaborating and actualising forms, they are also given a space that is removed from the action, in which they can view the various objects and scenes as if an ethnographic insight into the working life of an indefinable period, housed in the hall of an anonymous museum.

The Making of the Means is not about mourning the decline or loss of heavy or cottage industry. A key element in the work is the activity of linking thinking to doing; connecting the physical experience of working with materials to the virtual process of imagining; relating objects and matter to words and plans. A number of conversations in the form of posters are dispersed within the space, which are placed on walls and display units. These conversations loosely discuss the emergence of images and objects, interrelating reading and realising.

The exhibition includes a tiled floor, painted walls, dancers, musicians, machines, and ongoing conversations. While the recurrent signs and patterns garlands, ribbons, rosettes-, together with certain choreographed movements and spoken word are all delivered with self-assured conviction, apparently bolstered by some obscure institution, this sort of solidity is shot through with incessant uncertainty and is played out in a space defined through rehearsal and practising. Balancing the real and the virtual, The Making of the Means sets up a scene well within the realms of the actual and immediate, which at times becomes a stage for grasping at things that are yet to be formed.