Marlie Mul (1980, Utrecht, The Netherlands) studied Fashion and Textiles at St Joost Academy of Visual Arts in Breda, Fine Arts and Sculpture at ABKM in Maastricht and History and Theories of architecture at the Architectural Association in London.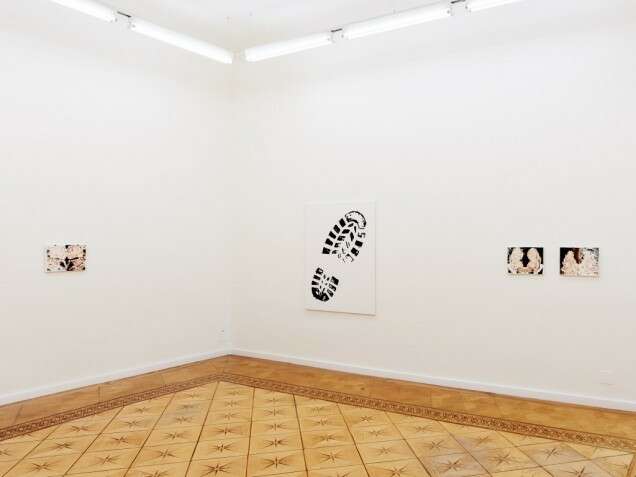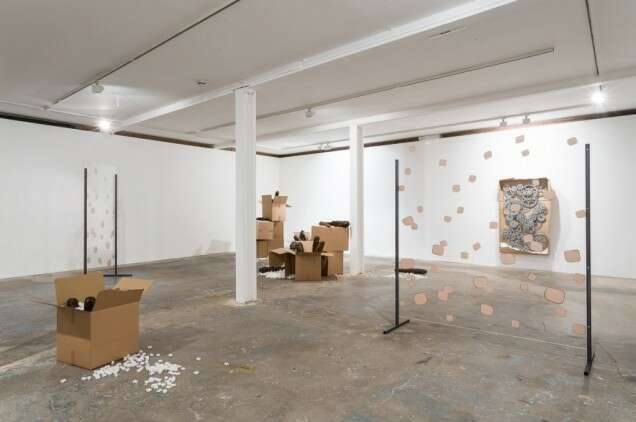 Marlie Mul is an artist who also works as an educator. Her sculptural works have often simulated everyday outdoor objects that refer to human interaction and the materialisation of these interactions, such as gritty rain puddles littered with generic bits of trash, or ashtrays covered in heaps of snow arranged with stubbed out cigarette butts. With cigarette butts and litter depicting traces of human behaviours, the situations presented in these works suggest to the viewer an invisible presence of a virtual population or crowd. The serve as tools to examine the seemingly obvious, asking exactly how such situations have become familiar and which societal decisions preceded this.
In May 2017 she cancelled her then upcoming solo exhibition at Gallery of Modern Art (GoMA), Glasgow, due to impassable working circumstances. In the aftermath of that situation she co-initiated the counter-institutional fanzine ground together with Harry Burke in 2017 and published the book CANCELLED in 2018. Her art work takes place mainly somewhere in between sculpture, painting, textiles, education, distribution, writing, graphics, branding, the social, and the virtual.
Marlie Mul's work has participated in group exhibitions at amongst others 49 Nord 6 Est–FRAC Lorraine, Metz; Kunsthalle Wien, Vienna; Kunsthalle Bern; Fridericianum, Kassel; 9th Berlin Biennial; 2014 Taipei Biennial; Swiss institute, New York; ICA, London; Sculpture Centre, New York, and Ballroom Marfa, Texas. Marlie Mul teaches in the MFA WorkMaster at HEAD (Haute Ecole d'Art et de Design) in Geneva.