Tête-à-Tête offers a survey of Huguette Caland's unconventional and exuberant perspective on life and art. It celebrates how the artist challenged traditional representations of sexuality, the body, and desire, transgressing inhibitions and conventions.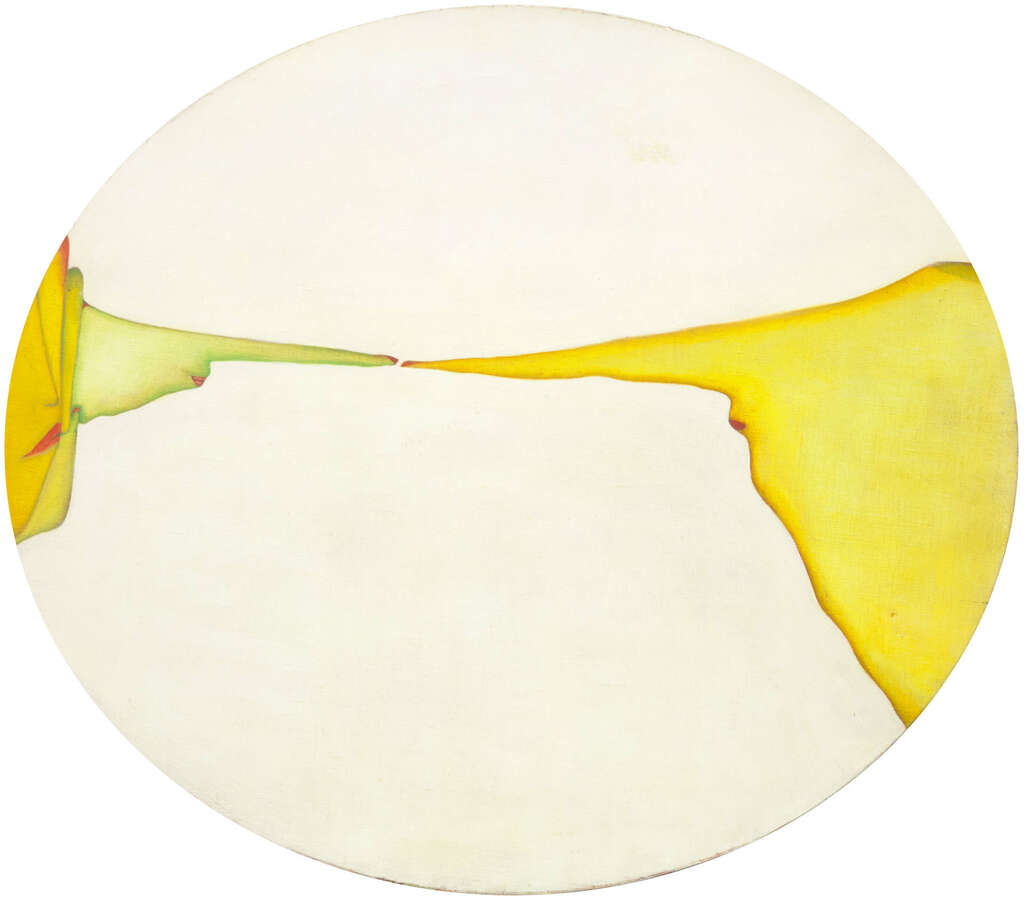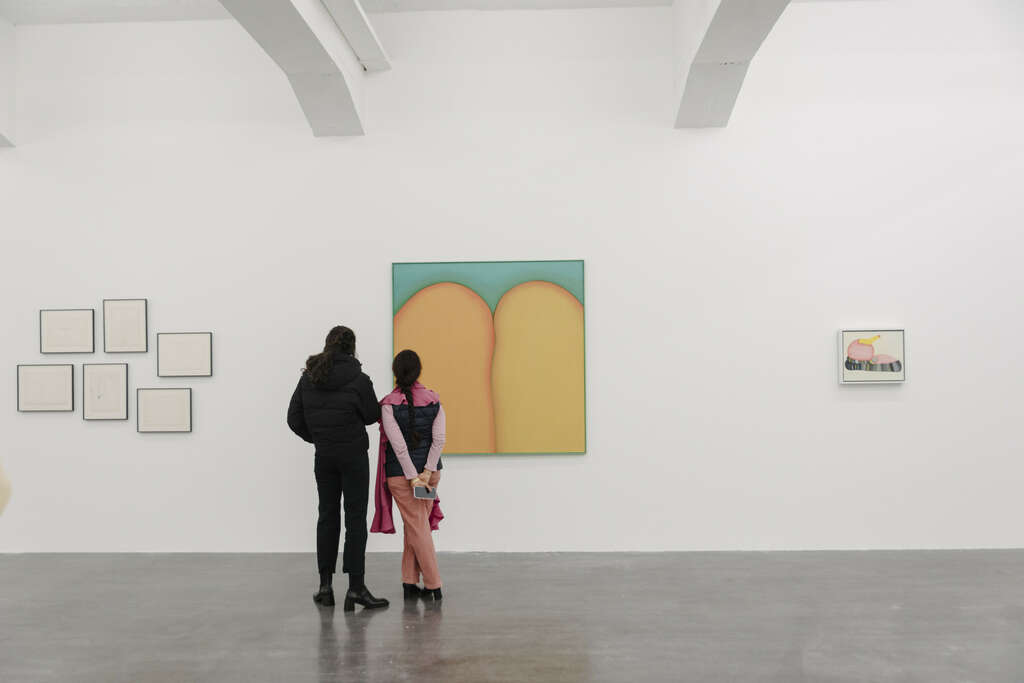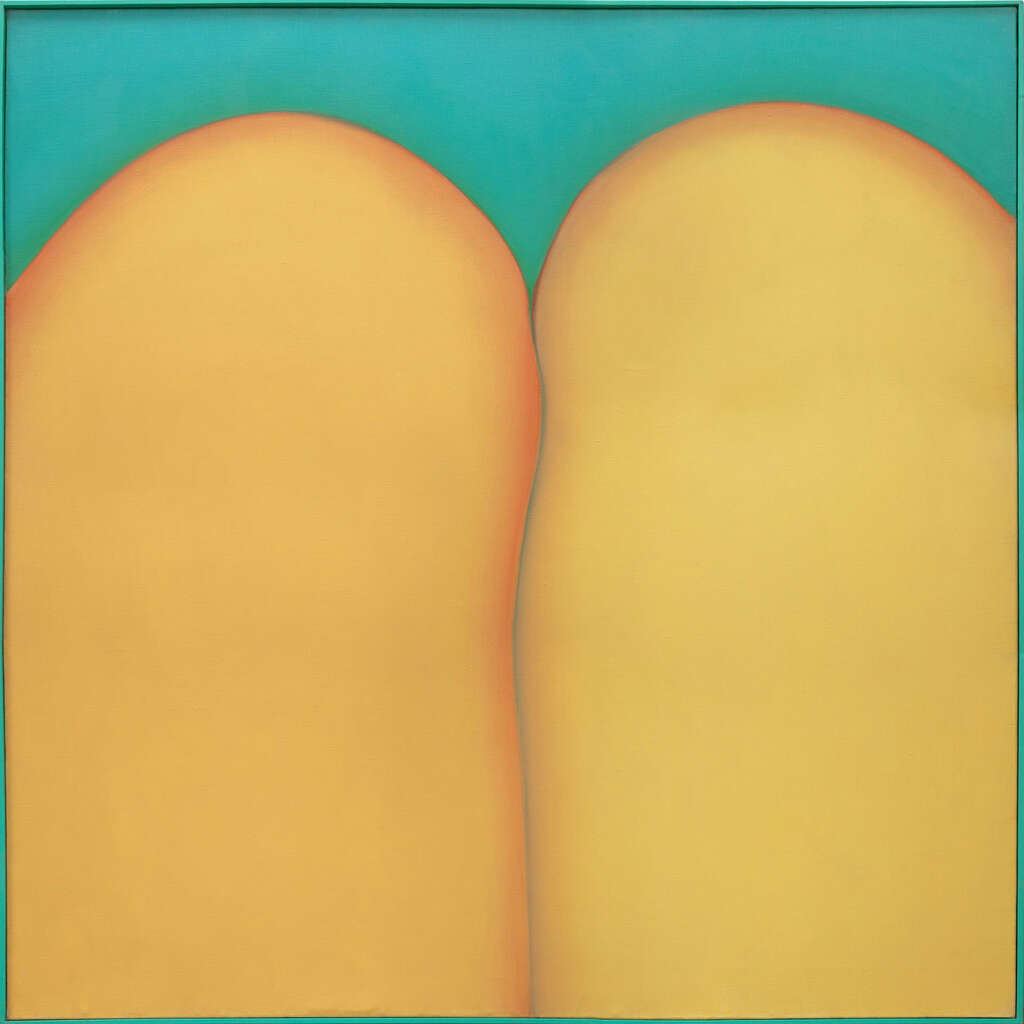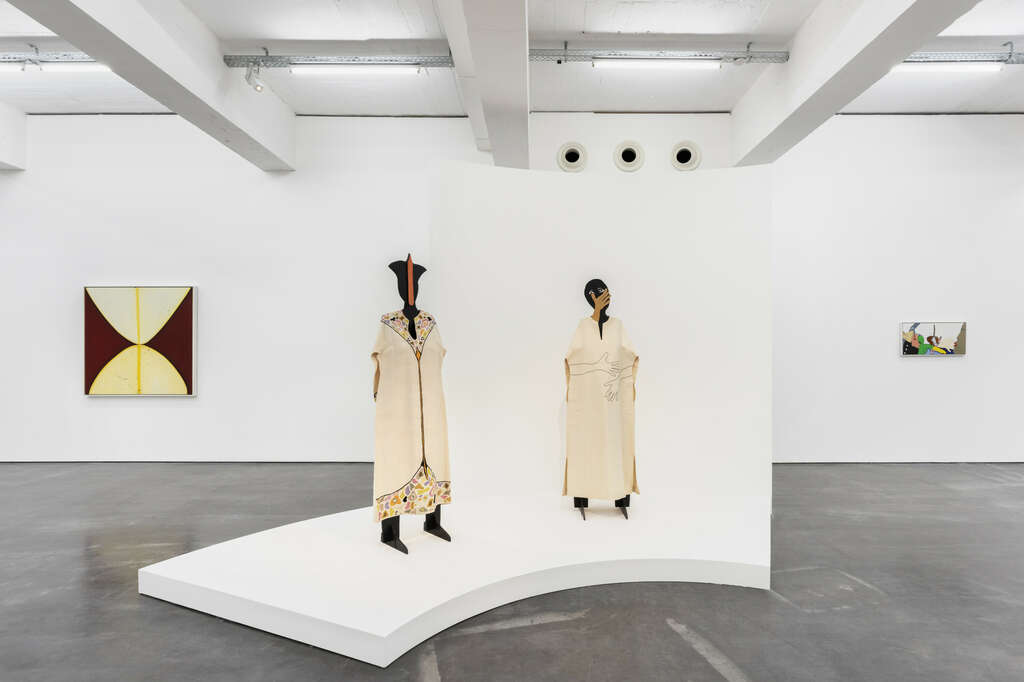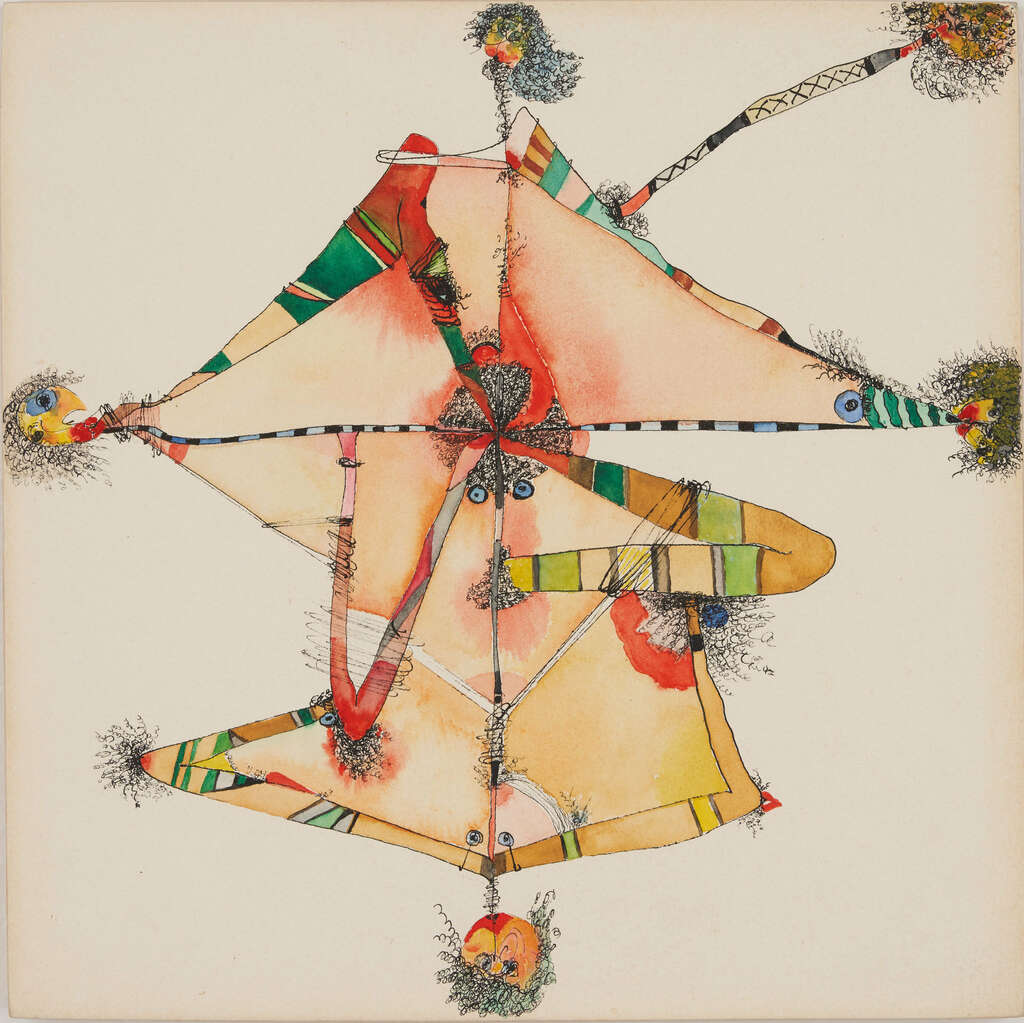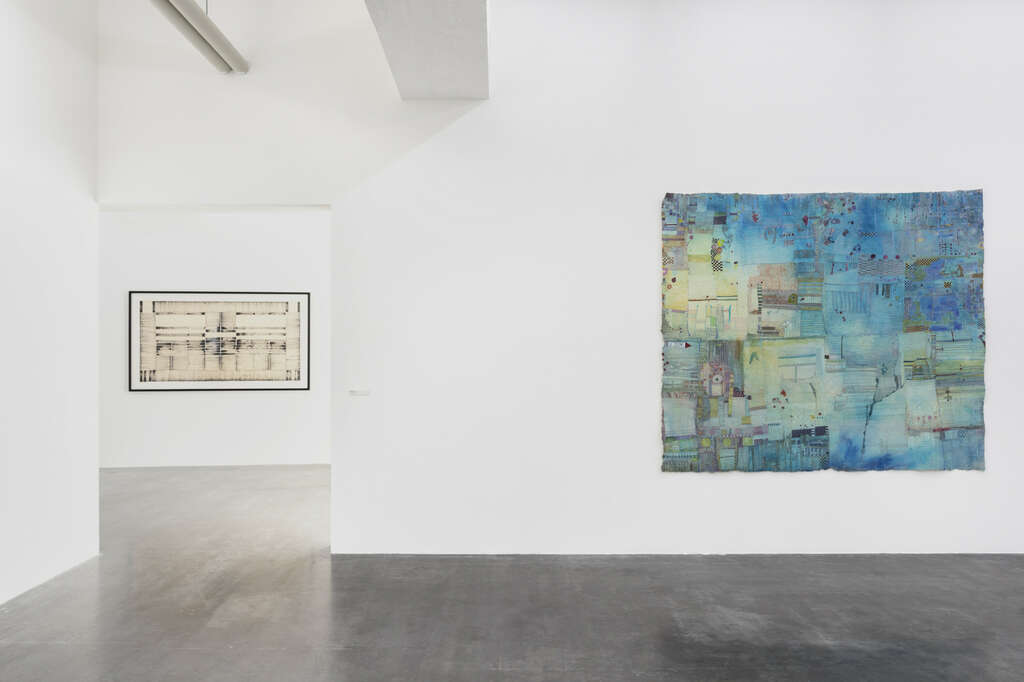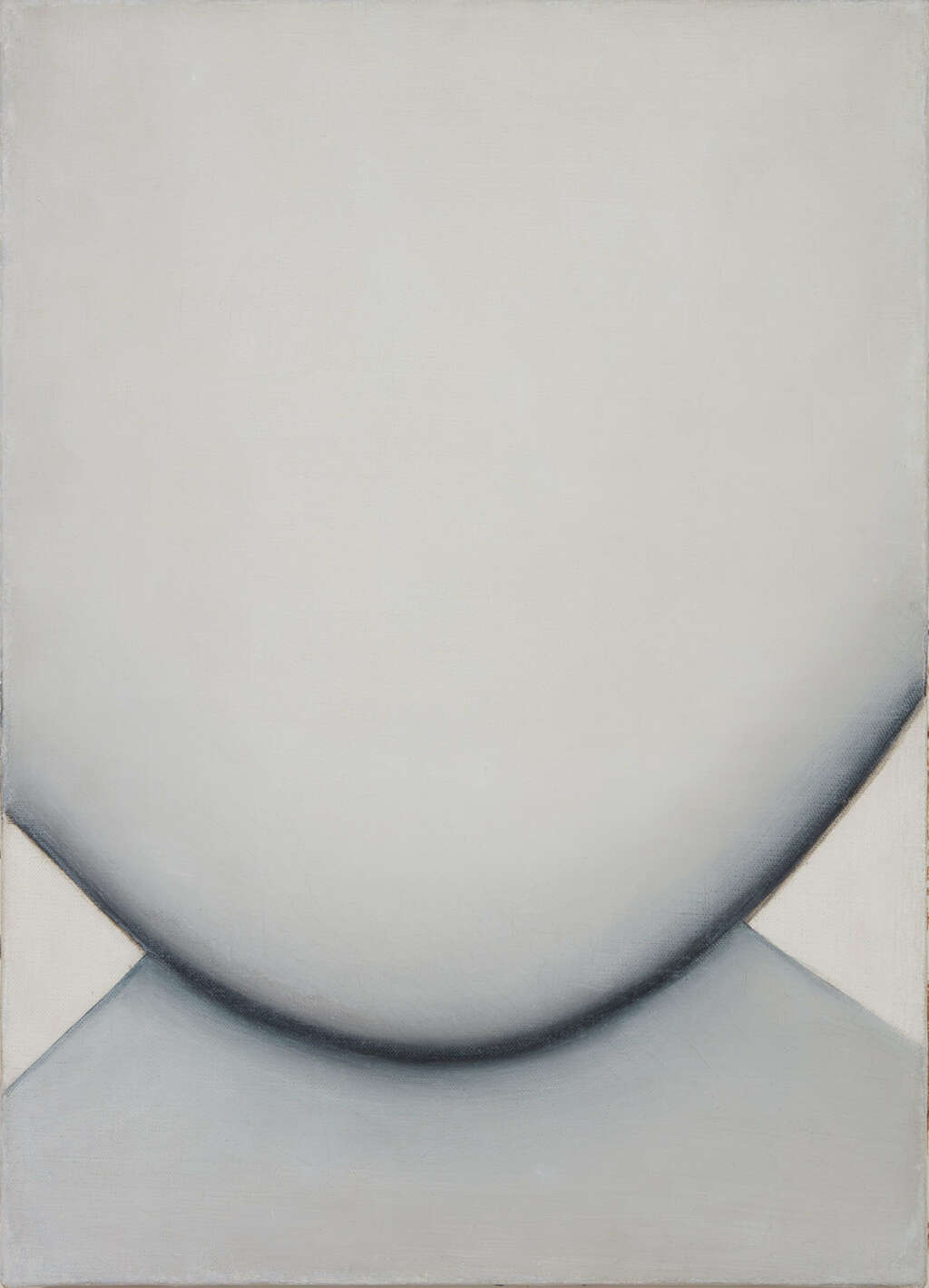 Participating in the vein of 60s liberation, Caland developed a mesmerising and highly singular aesthetic language, confirming her work as a keystone of Levantine modernism.
Spanning a five-decade career, the exhibition features over 100 works on paper and canvas, as well as caftans, sculptures, and notebooks. Across these diverse bodies of work, it is through the sensuous line that one observes the themes of mutability, sensuality, and the basic human desire for intimate connection that motivated Caland in her work and life.
"In Caland's paintings, the body extends outward, spilling straight into the viewer's space."
Born in 1931, Huguette Caland's journey was far from conformist. She was the only daughter of the first president of the Republic of Lebanon, Bechara el Khoury. Shortly after her father's death in 1964, she enrolled in the fine arts programme at the American University of Beirut where she studied painting and drawing. In 1970, she moved to Paris and it was there that she began to explore themes of sexuality and desire in her work. In 1987, Caland settled in Venice, California, where she built the home and studio of her dreams. The artist lived between there and Beirut until her recent death at the age of 88 in 2019.

Curated by Claire Gilman, Chief Curator, with Isabella Kapur, Curatorial Associate, The Drawing Center, NYC. Coordination at WIELS by Devrim Bayar, curator WIELS.
With the support of
Peter and Nathalie Hrechdakian-Oghlian
Mixed Media
Watch and listen to additional videos and sounds around Huguette Caland's exhibition at WIELS.
MIXED MEDIA