Shuruq Harb & Musquiqui Chihying
Shuruq Harb (b. 1980, PS) and Musquiqui Chihying (b. 1985, TW) are artists who subvert dominant cultural narratives through their audio-visual practices. As winners of the 2019 Han Nefkens Foundation production award, they were commissioned to produce new moving image works, screened in WIELS over the summer.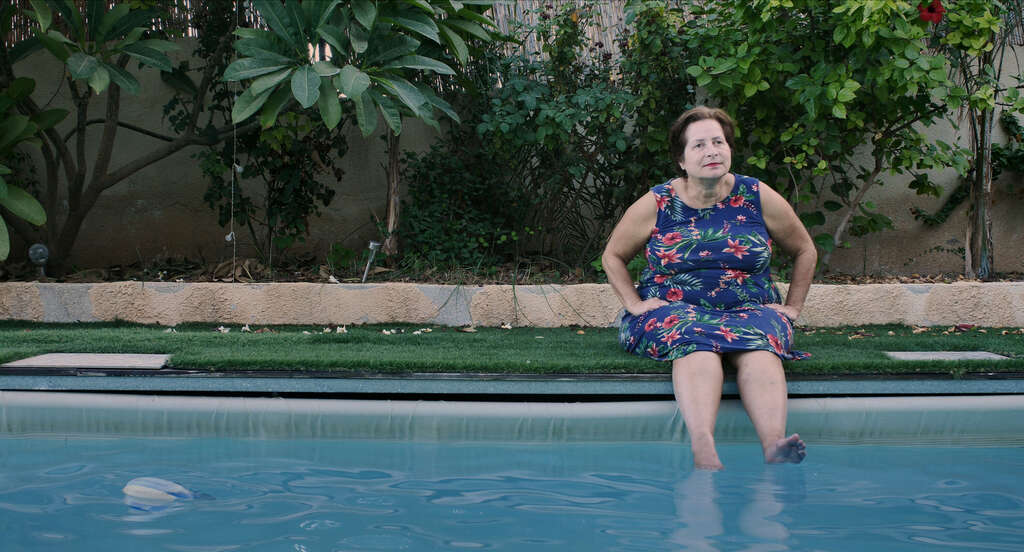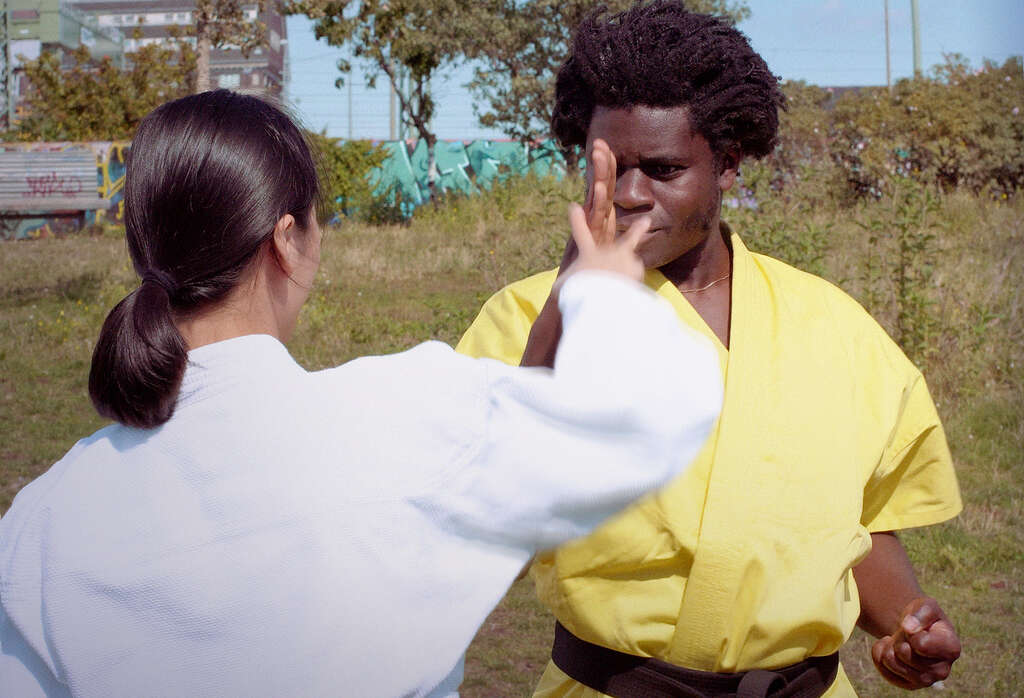 Shuruq Harb's The Jump is set within the tectonic rift of the Jordan Valley and explores the psychological terrains of leaping into the void. The film is narrated by a robotic voice that guides us through dizzying shots of the landscape, while speculating about the conditions surrounding a Palestinian man's jump into the Mediterranean.

In The Lighting, Musquiqui Chihying aims to revisit and clarify the issue of discrimination rooted in technological development. Photosensitive papers, image-recognition technologies and computer algorithms used for image-correction are based on human prejudices. They are prone to error and often result in the skin tones of certain groups of people being inaccurately exposed.  

This exhibition marks an ongoing series of collaborations between the Han Nefkens Foundation and WIELS, bringing together their resources and expertise to support and present ambitious audio-visual work from around the world. 

The Lighting, Musquiqui Chihying, 2021, 21', Taiwan/Germany, Cantonese, Mandarin & French, Eng subtitles
The Jump, Shuruq Harb, 2021, 10', Palestine, Arabic & English, Eng subtitles
*Starts every hour
Shuruq Harb (b. 1980, PS) is an artist, filmmaker and writer based in Ramallah. Her interdisciplinary work emerges from a restless effort to create a portrait of her native Ramallah through its ephemeral inventories of ever-changing street signage, and popular imagery circulating between city facades, shop windows and virtual clouds. Faces and names of strangers, signifiers of another time and place, other peoples' stories and souvenirs… all have become her way of claiming her own memory and politics of location. Shuruq Harb's work has been shown internationally in various institutions and festivals. She had her first solo exhibition Ghost at the Feast (2021) in Beirut Art Center and published her first short story and this is the object that I found (2020) in Mezosfera. Her film The White Elephant received the award for best short film at the Cinema du Reel Festival in Paris, 2018, and was shortlisted for the Hamburg International Short Film Festival, 2019.  She was the winner of the Han Nefkens Foundation Fundaciò Antoni Tapies Video Art Production Award in 2019.

Musquiqui Chihying (b. 1985, TW) is a filmmaker and visual artist based in Taipei and Berlin. He explores the cultural and social identities constructed through the flow and circulation of audiovisual elements in physical and virtual spacetime. Specialising in the use of multimedia such as film and sound, he investigates the human condition and environmental system in the age of global capitalisation and engages in the inquiry of and research on issues of subjectivity in contemporary social culture in the Global South. His works have been shown in several international institutions and film festivals, such as Art Sonje Center in Seoul (2021), Centre Pompidou in Paris (2020), International Film Festival Rotterdam (2020), 68th Berlinale (2018), 2016 Taipei Biennial, 10th Shanghai Biennale (2014) etc. He was shortlisted for the 2019 Berlin Art Prize and was the winner of the Han Nefkens Foundation Loop Barcelona Video Art Production Award in 2019 in collaboration with the Fundació Joan Miró. He is a member of the Taiwanese art group Fuxinghen Studio, and the founder of the Re-search Lab of Image and Sound.