Helena Almeida, who is considered one on the most distinguished contemporary Portuguese artists, has been recognised since the 1970's as a major figure in performance and in conceptual art.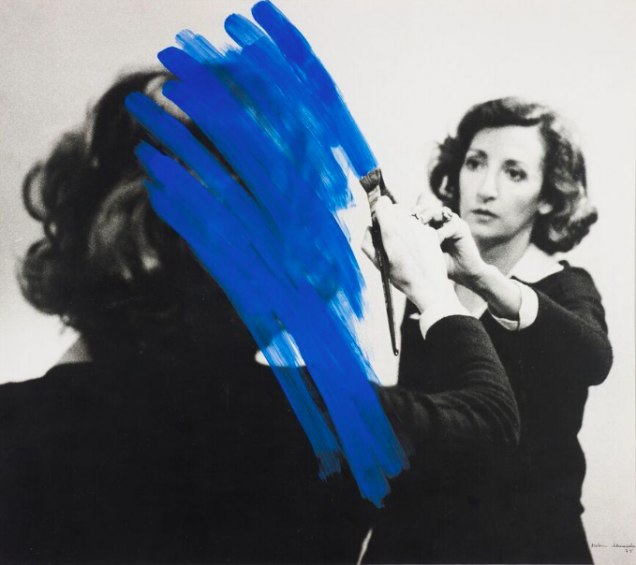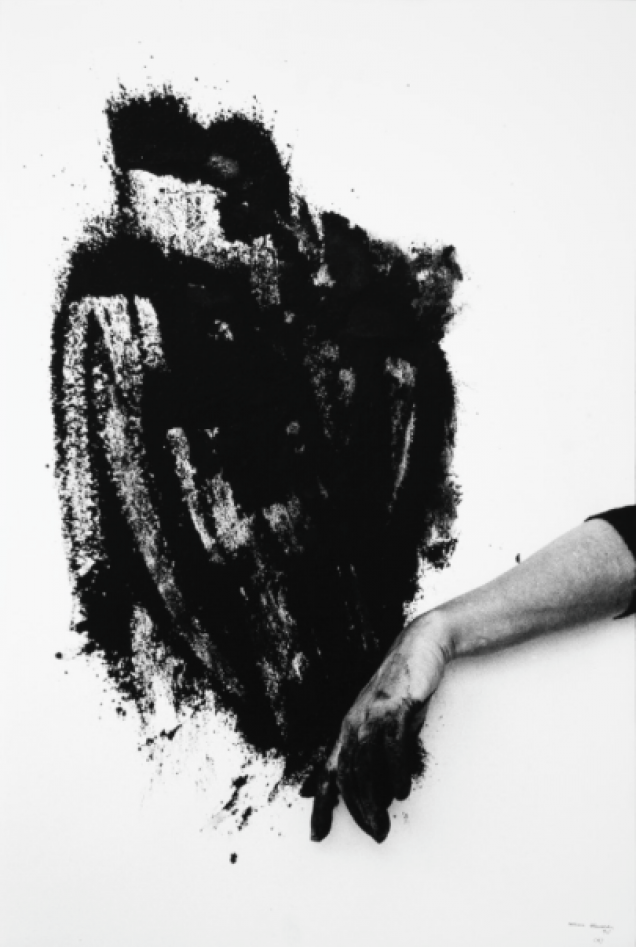 Born in 1934 in Lisbon, where she lives and works, Helena Almeida explores and calls into question traditional forms of expression, painting in particular, driven as she is by a constant urge to exceed the space delimited by the picture plane. Her WIELS exhibition recounts the different phases of the artist's work, from her earliest three-dimensional works of the mid 60's, which already bear witness to a process of deconstruction of the canvas, all the way to her uses of photography, and later still of video.
Helena Almeida's work is characterised first of all by the importance of the body. As the conflicted site of both political and personal expression, the body encounters and manipulates the surrounding world – it acts, touches, senses and marks, leaving behind its mobile traces as drawn lines, shaping itself into a variety of outlines and expressive forms. In her earliest abstract paintings, the artist critically addressed the limits of pictorial space and the literal conditions of painting. In the 70's Almeida extended this play with form, line and colour to photography, in performative compositions inflected with a feminist and postrevolutionary stance towards representation. In her work, the distinct space of the artist's studio and the female body, fragmented or partly obscured, became recurrent presences.
A catalogue, including texts by Cornelia Butler, Peggy Phelan and Bernardo Pinto de Almeida, and a conversation with the artist, accompanies the exhibition.
Helena Almeida : Corpus
10.09 - 11.12.2016
Curators: João Ribas & Marta Almeida.
Curator WIELS: Devrim Bayar
Exhibition co-produced with :
Fundação de Serralves – Museu de Arte Contemporânea, Porto and Jeu de Paume, Paris.