Conversation : Raymond Gervais, Dirk Snauwaert and Alexandra Baudelot
(FR)
FINIR, (i.e. to end),the exhibition by Québec artist Raymond Gervais, curated by Alexandra Baudelot (Rosascape, Paris) at Maison grégoire, Brussels (www.maisongregoire.be) ,presents for the first time in Belgium a project by this major artist from Québec, whose liminal practice places him between conceptual art, performance art and sound experimentation.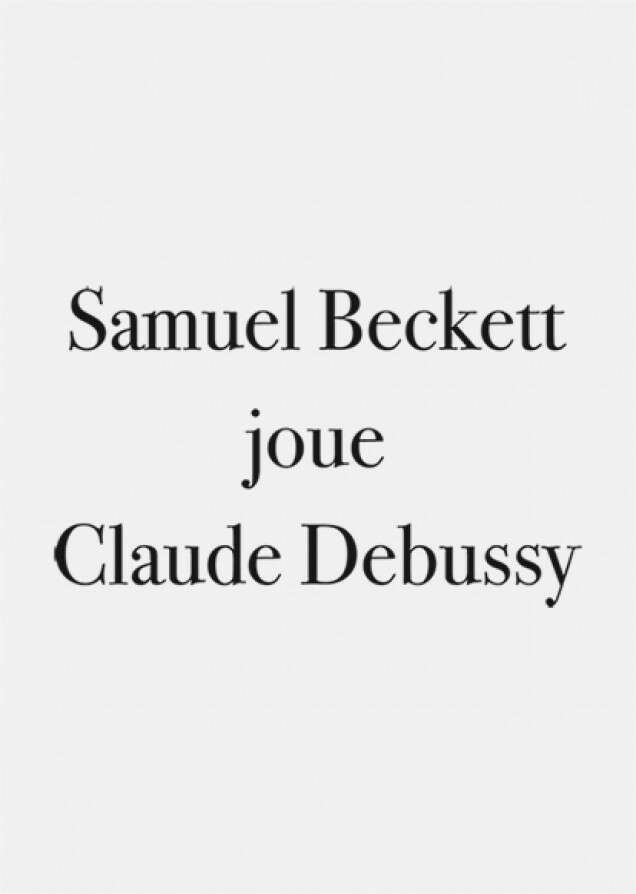 As such, this proposal by Alexandra Baudelot articulates itself as the natural development and the reformulation of two exhibitions which she has recently organised at Rosascape1, Paris.
The starting point for this exhibition originates in a reflexion over the l concept of end and finitude. In art as well as beyond.
Comment finir? That is How to end, how to put a final note to a work? To one's final and last work? To one's body of works?
This metaphysic interrogation wrecks us all, and underlies many an artistic practice, culminating in a decisive cristallisation in the last work, the one the creator or artist decides, feels, consciously or not, to be his last one.
The installation of Raymond Gervais, written and conceived as a polyphonic score, stages the virtual and seminal encounter between the last creative output of a composer, Claude Debussy and that of a playwright, Samuel Beckett, who certainly never met.
For Beckett, Gervais uses excerpts of Soubresauts (1989), one of his last texts, as well as the title of his last poem, quite significantly entitled Comment dire?(1988).
In Debussy's case, it is the three last piano sonatas N° 4, 5 6, imagined but never really composed by the musician, which caught gervais'attention.
Gervais uses these (projected or imagined) masterpieces as the starting point of his installation, which carefully preserves a feeling of openness and inclusiveness, as if also they were in an ever-changing state of suspension.
Beyond the metaphysical interrogation, this is where precisely may reside the aesthetic interrogation which is potentially inherent to the essence of a work of art? Can an art work be finished or finalized, be it only in a perceptual way?