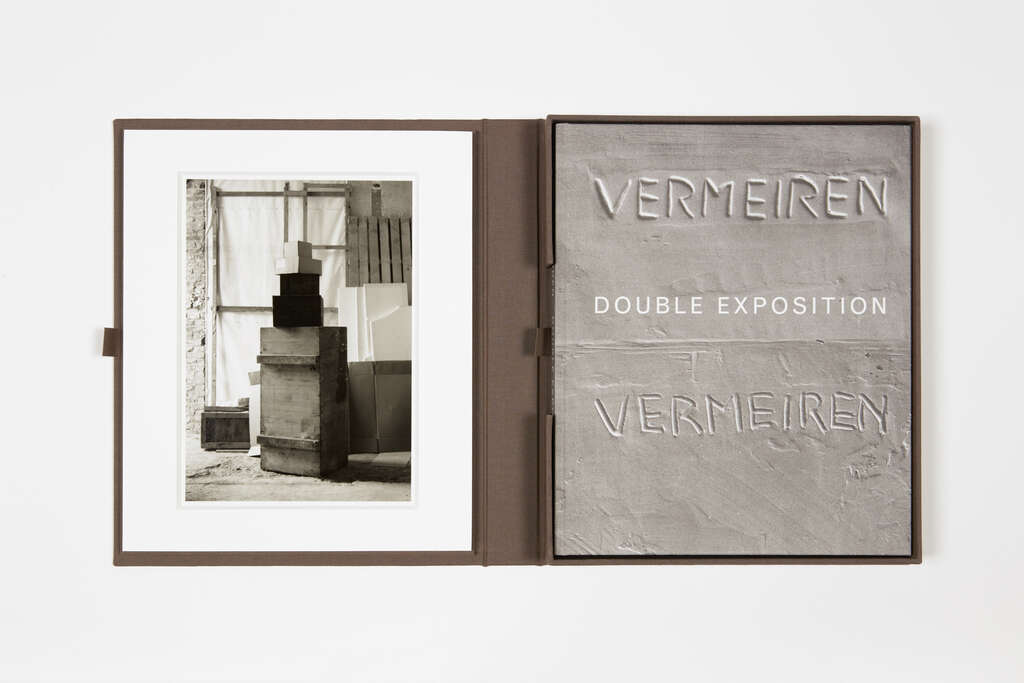 Didier Vermeiren, 'Studio view' (1997) + Catalogue 'Double Exposition'. Photo: We Document Art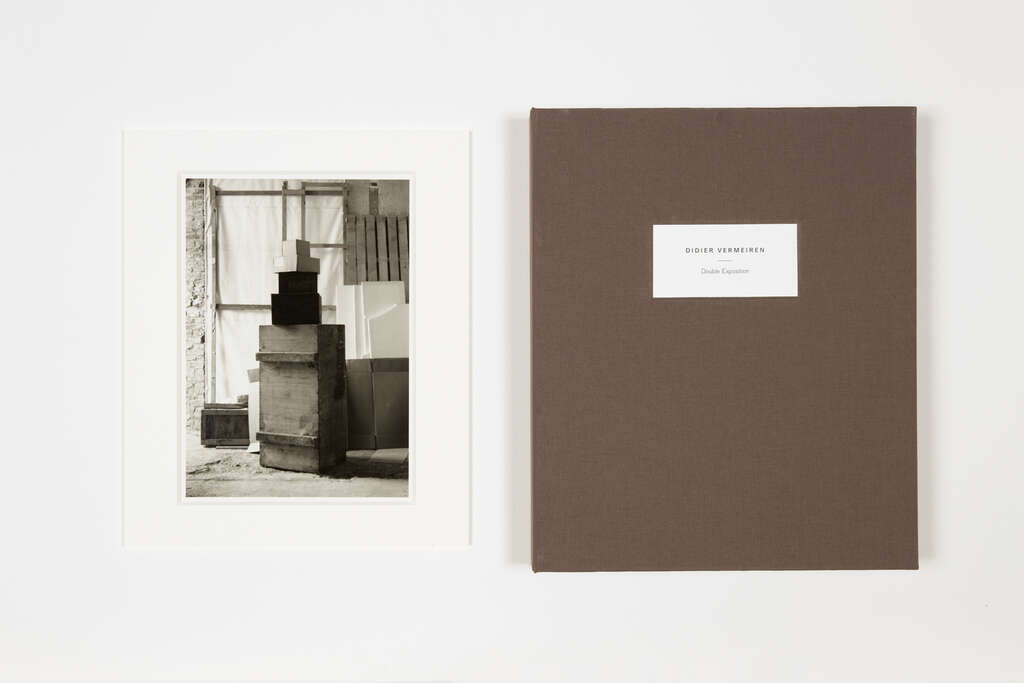 Didier Vermeiren, 'Studio view' (1997) + Catalogue 'Double Exposition'. Photo: We Document Art
Didier Vermeiren
Special edition: 'Studio view' (1997) + Catalogue
€ 1 80000
2022 Edition of 20 (+ 5AP).
Silver print on baryta paper, mounted on a passe-partout, presented together with the book Double Exposition inside a linen-covered box
Image dimensions: 22.5 x 16 cm, without passe-partout
Box dimensions: 31.1 cm x 25.6 cm x 3.5 cm
Book design and concept of the box: Jurgen Persijn
Book available in French, English or Dutch
As a tool for documentation and reflection, photography quickly became a major instrument of Didier Vermeiren's plastic dynamism. To this day, his dual artistic practice results in sculptures that create photographs and photographs that create sculptures.
Conceived by the artist, the book includes numerous images from his photographic archive; an introduction by Dirk Snauwaert and Zoë Gray; an in-depth analysis of the most recent sculptures by Michel Gauthier, curator at the Centre Pompidou, Paris, who has been following Vermeiren's work for many years; and an essay by Susana Gállego Cuesta, director of the Musée des Beaux-Arts de Nancy, on the key role of photography in his work.
Didier Vermeiren has selected an original photograph for this edition. Stamped, numbered and mounted on a passe-partout, it does not appear in the exhibition nor in the book itself.
Price inc. VAT
Exhibition