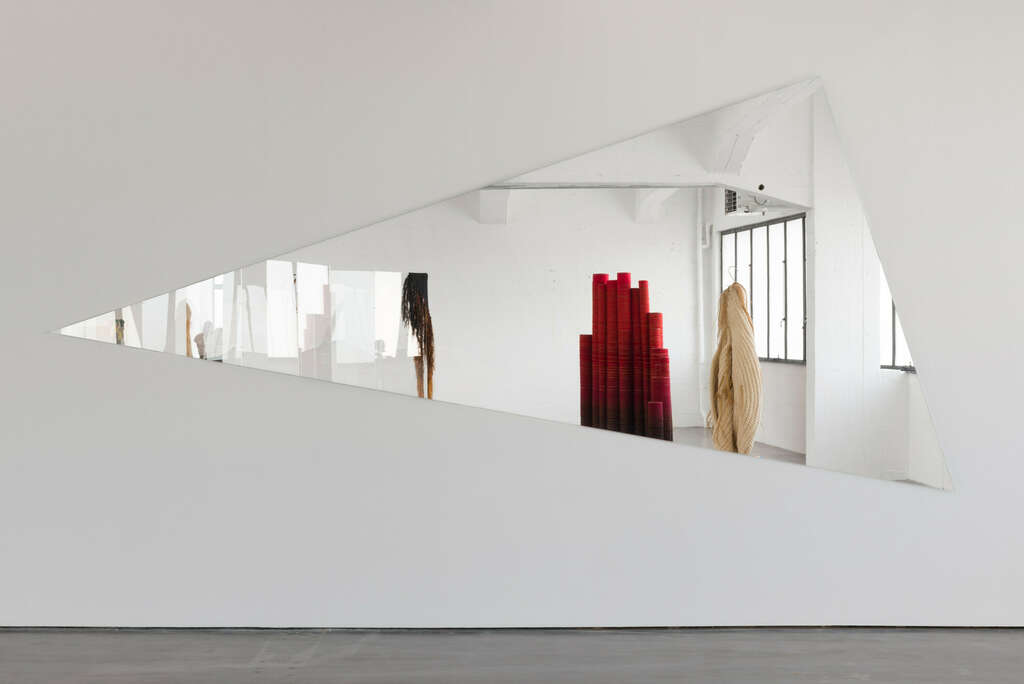 Lola Pertsowsky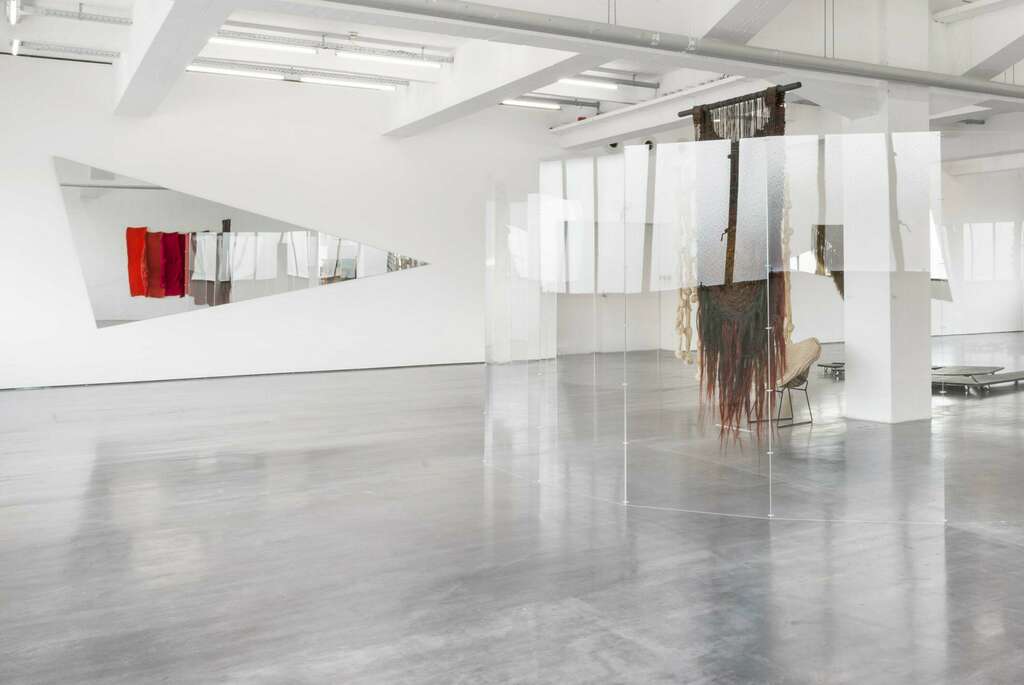 Lola Pertsowsky
Greet Billet
Edition Réfléchir (à) Tapta
€ 35000
This edition of 15 is a miniature version of Greet Billet's double mirror installation in the exhibition Espaces souples at WIELS.

Inspired by some of the parallels she discovered between her and Tapta's practice – such as working in situ, the use of mirrors, an interest in light and soft, flexible materials – Greet Billet has created an edition derived from the work she made for the exhibition Espaces souples, using as its original starting point an installation Tapta made in 1996 at Galerie Etienne Tilman in Brussels. This consisted of two neoprene sculptures, leaning against the wall; a projected triangle; a wallmounted black square formed by two rectangular wooden panels; and a water basin, in which the entire installation was mirrored.
With two large mirror works, on either side of the entrance to the expo, titled Réfléchir (à) Tapta (2023), Billet refers on the one hand to the figure of the triangle, which Tapta integrated into many neoprene installations of the 1990s, and on the other to Tapta's use of mirrors and especially mirrored water surfaces as in the installation at Galerie Tilman or the public sculpture Esprit Ouvert in Brussels. Like Tapta's water surfaces, Billet's triangles also reflect the exhibition installation, merging artwork and surroundings.
Greet Billet (b. 1973, Leuven, Belgium) focuses her practice on the representation of light through temporary in situ installations, in which rule-based systems play a crucial role. The translation of light into an analogue or a digital context is also an important aspect within her oeuvre. By combining different media (mirrors, projections, Plexiglas, transparent film and others), Billet explores the representation and registration of light in its essence.
Exhibition