WIELS teams up with the renowned Mamiko Motto, whose musical beats have already set the tone at our previous openings. Now, she takes it a step further by curating Spotify playlists specifically tailored to our exhibitions, guiding you on a captivating musical journey each time. Dive into our interview to uncover her unique perspective on this collaboration.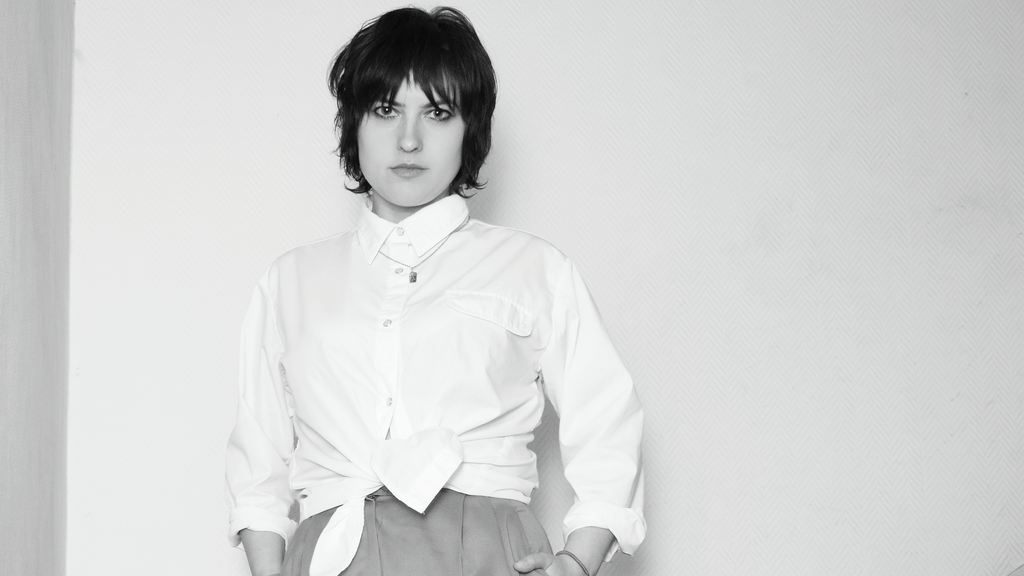 How do you see your collaboration with WIELS?
In my musical career, as a DJ, sound artist, or in musical projects, I can't place myself in a precise category. I'm far too curious for that, and I look forward to this deep dive and the opportunity to jump into unknown territories.
As an art lover and collector, I've always felt that there is a missing link between contemporary artists and musicians. We all love the same things, but we exist in somewhat parallel universes when it comes to merging our practices, especially within art institutions like museums or galleries.
I'm thrilled with the rise of music festivals that create space for the arts, like HORST, which took place last weekend. However, "bringing music culture to the museum" is still a somewhat clumsy and misunderstood approach.
Based on my experience with Tate, FRIEZE, and other institutions, I carefully curated the music for the openings and closings of WIELS exhibitions, aiming to provide a musical event conceived as an extension of the exhibition, a sort of soundtrack rather than a DJ organizing a bar party. I'm pleased with what we have achieved so far. We are currently working on four shows, with a growing audience genuinely curious about what's to come.
How do you curate a musical direction for an opening? What inspires you?
It varies greatly from time to time. When I'm familiar with the artist's work, it goes very smoothly because I can already hear in my mind what should be played.
For the Shimabuku exhibition, it was truly magical. I feel very close to his work, and as a Lithuanian, you could say that the FLUXUS and DADA movements are in my blood. I will always remember the moment when I played a piece by Philip Glass in the room, with people sitting and truly listening, while lightning was raging outside WIELS. It was magical.
With Danai, I felt her vibe, and I immediately knew it had to be about celebrating! She also has a strong opinion about what she wants, and we connected well, resulting in the best opening WIELS has likely ever seen.
As a synesthete, I SEE the music. In my practice as a sound artist, I always collaborate with visual artists. Honestly, it's the only way for me to get things done. So working on visual art projects is ideal for me, and things can happen quickly.
Can you tell us more about the playlists for the exhibitions?
With the Spotify playlist, I aim to define "THE VIBE," giving a taste of the exhibition through my musical vision. It serves as a promotional tool, but I designed it to have lasting value. I want people from all around the world to be able to listen to the playlist and feel like they are embarking on a journey, regardless of whether they have seen the show or not. I want people to come back and listen to the playlists again because they felt something and found it cool. Of course, each playlist is like an echo of the time or the music that directly influenced the artist being exhibited at WIELS.