Natasja Maabesoone (1988, Belgium) holds an MA in Visual Arts from KASK, Ghent.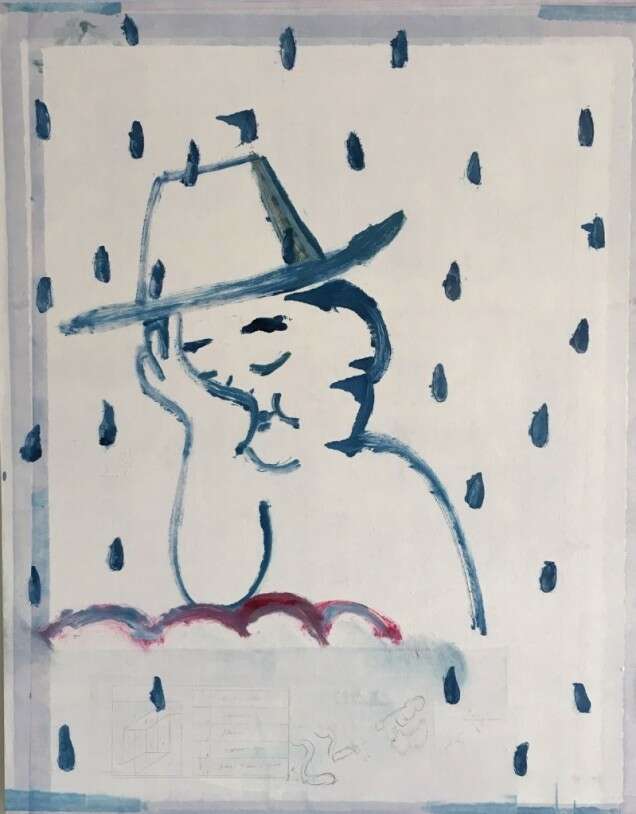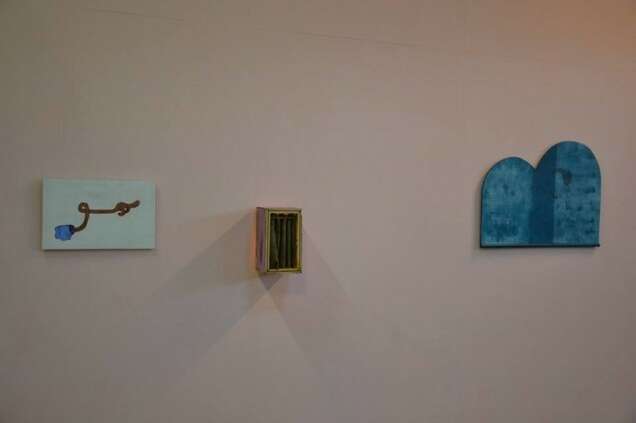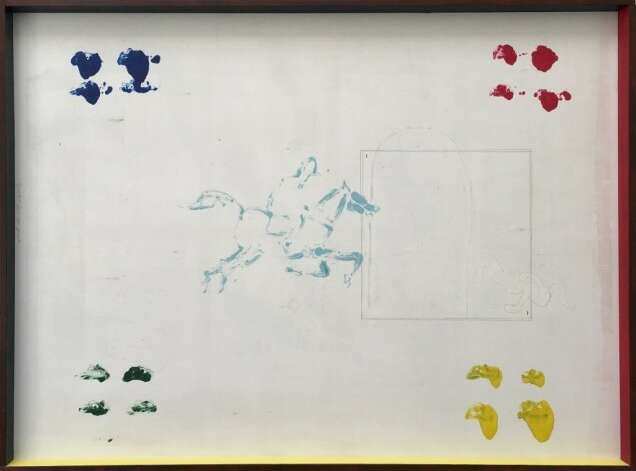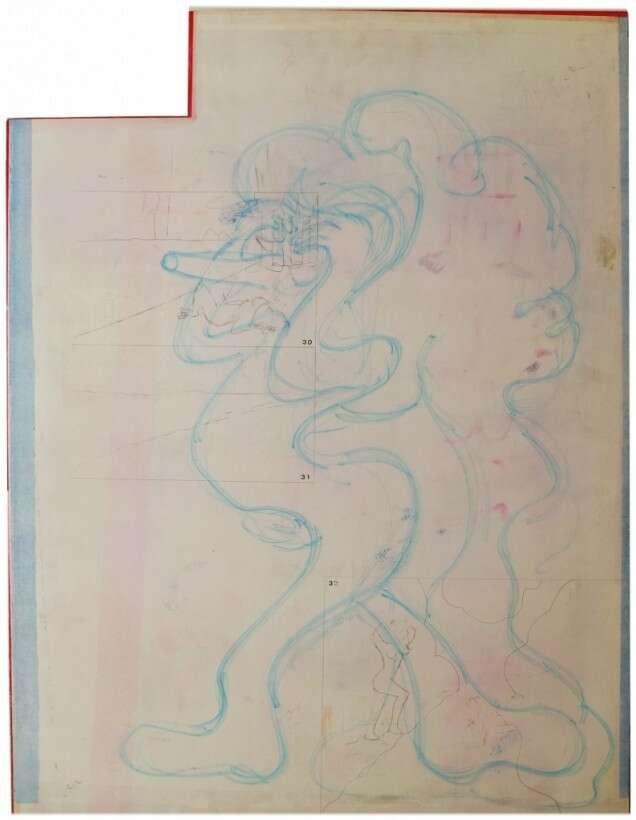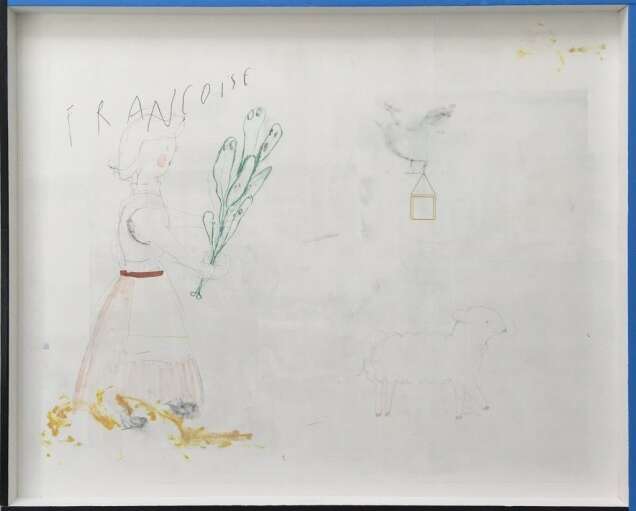 "In the soft ground etchings, known by their French name 'vernis mous', various objects, like flowers, fabrics, and embossed paper, are pressed into a soft varnish before placing the plate in a mordant. This fundamental layer concedes additional imagery (drawings or monoprints) to waft on top of, through or underneath a background made out of colored soft ground etching. Freely associative, and
humorous at times, the etchings delve into metaphors and play a scenographic and poetic game.
My pictorial vocabulary derives from bus trips, Disney's Silly Symphonies, elements of board games, the essays of J.F. Vogelaar, the poems of S. Mallarmé, the Language poetry of Hannah Weiner, sudokus and word play.
For the series Vossen in de bossen, wild life observations of wolves and foxes, mainly in Spain, were combined with literary references to Le corbeau et le renard by Broodthaers. Other works found its origins in Albania, after noticing a man slamming cement against a brick wall while listening to Born to die by Lana Del Rey from our parked car. It embodied some sort of socialogical glorification of a Jan Modaal, a Joe Sixpack proletarian, and resulted in the exhibition called Op z'n jan boerenfluitjes. The series was built on the etymological background of the name Jan and its proverbs and sayings.
In each work a different protagonist is staged using seemingly ingenuous depictions of everyday highs and lows. The narrative in my work does not necessarily require a plot. Rather, the narrative potential lies in the imagery, the materiality and the underlying cultural associations or imaginary and etymological backgrounds."