Aside from being an artist, Jean Katambayi Mukendi (b. 1974 in Lubumbashi; lives and works in Lubumbashi) is also impassioned by technology, mechanics, geometry and electricity. In his work he combines influences from daily life with experience gained from his training as electrician. He creates fragile and complex installations driven by sophisticated electrical mechanisms. His technological discoveries are part of a search for solutions to social problems in current Congolese society.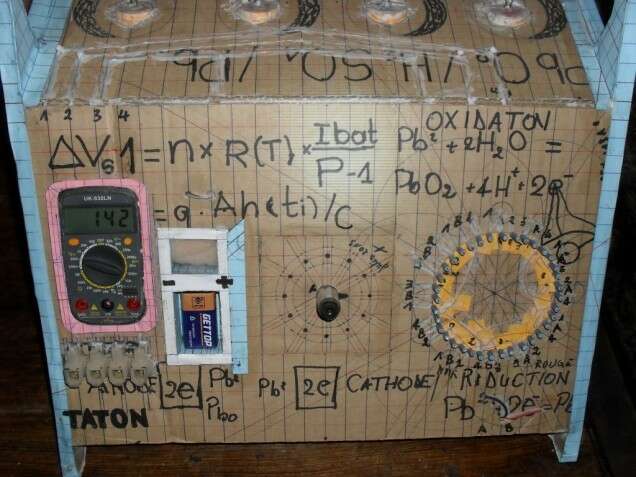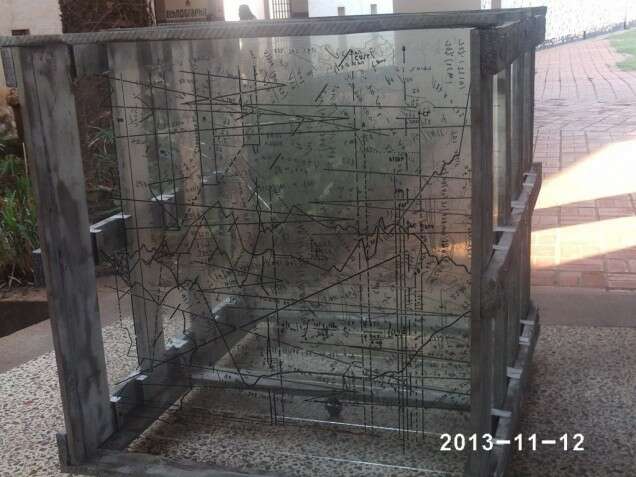 Very early on, already as a child, Jean asked himself the question when he saw a society that does not spare cultural and philosophical energies to consolidate its future and interact with the rest of the world. Jean reacts by using his mother's boxes and his father's technical reflexes to create imaginary machines.
Jean learns techniques, arts and crafts and then learns math, just to position himself in a context of socio-economic crisis that his country was going through, and this course serves as a support to express his art which he exercises in his home since childhood. He relies on geometry, observation, unsuspected mechanisms, strong inspirations, dreams and predictions that seem to date to catch up with his society and even the world.
Jean has carried out several residencies and exhibitions, notably at the Ecole Supérieure d'Art d'Aix en Provence in 2010, where he tried to establish a relationship between color and touch during the production of the work Ecoson which posed the dilemma between "drawing and fate", a way of participating in this contemporary litany on ecology seen from Africa, at Thyssen-Bornemisza Art Contemporary in Vienna; Jean participated in the 11th Dakar Biennale and the 12th Havana Biennale. Jean is currently represented in the collection of the M HKA in Antwerp by his work Trotation which adds the third movement to the perceptible movements of the earth.
He is interested in the transformation of Society, a society called upon to produce energies allowing it to run through cultural automatisms to serve as a counterweight and to offer benchmarks to the world.