Céline Vahsen (°1987, BE) is a Brussels-based artist.
She deals with the socio-cultural dimension of textiles – their emotions. Her work encompasses various references and traditions from geographically dispersed, hybrid cultures, as well as customs from different periods throughout the history of weaving.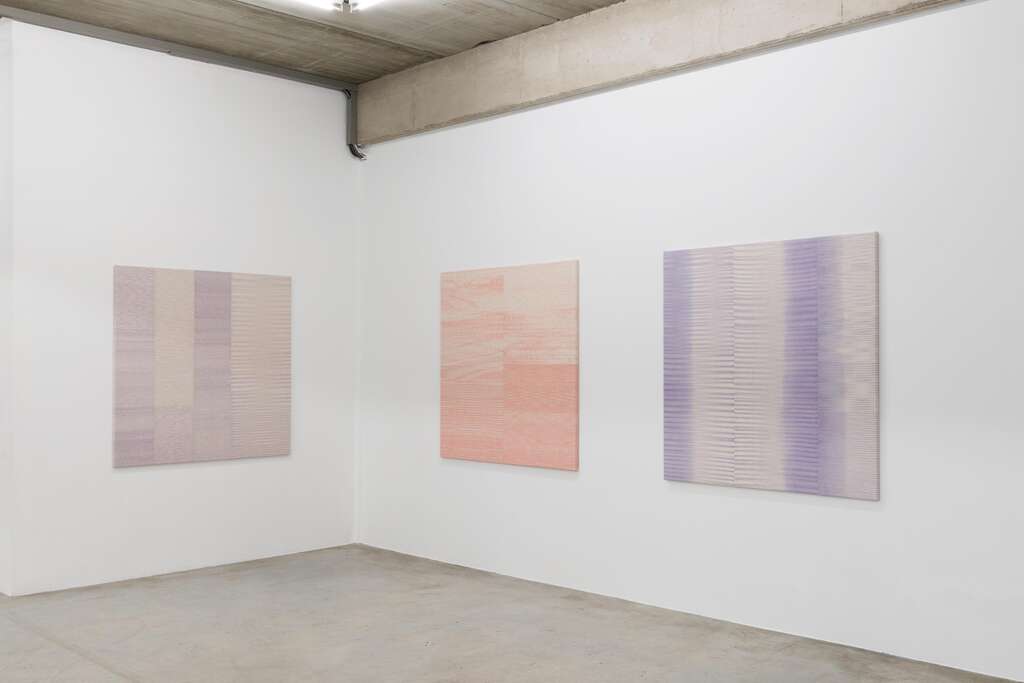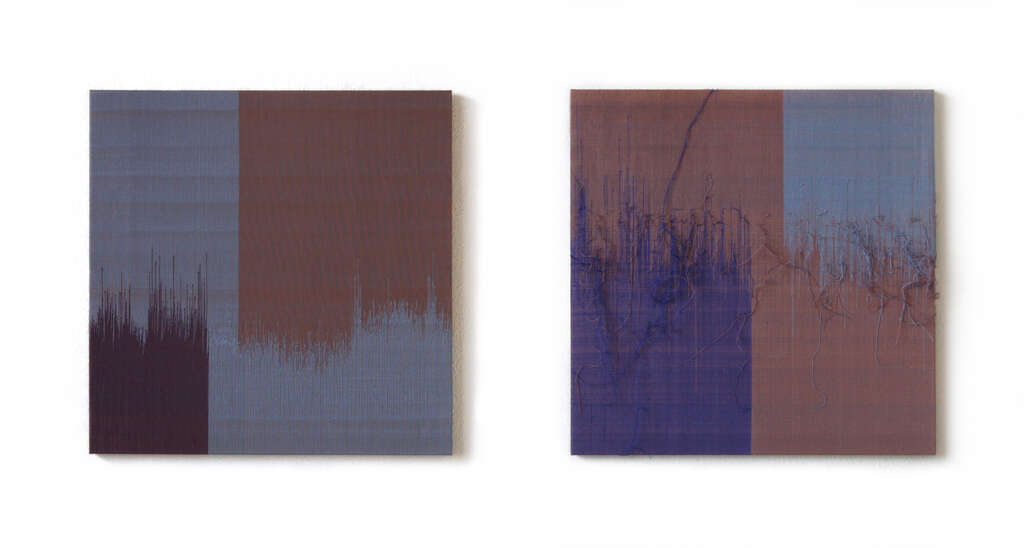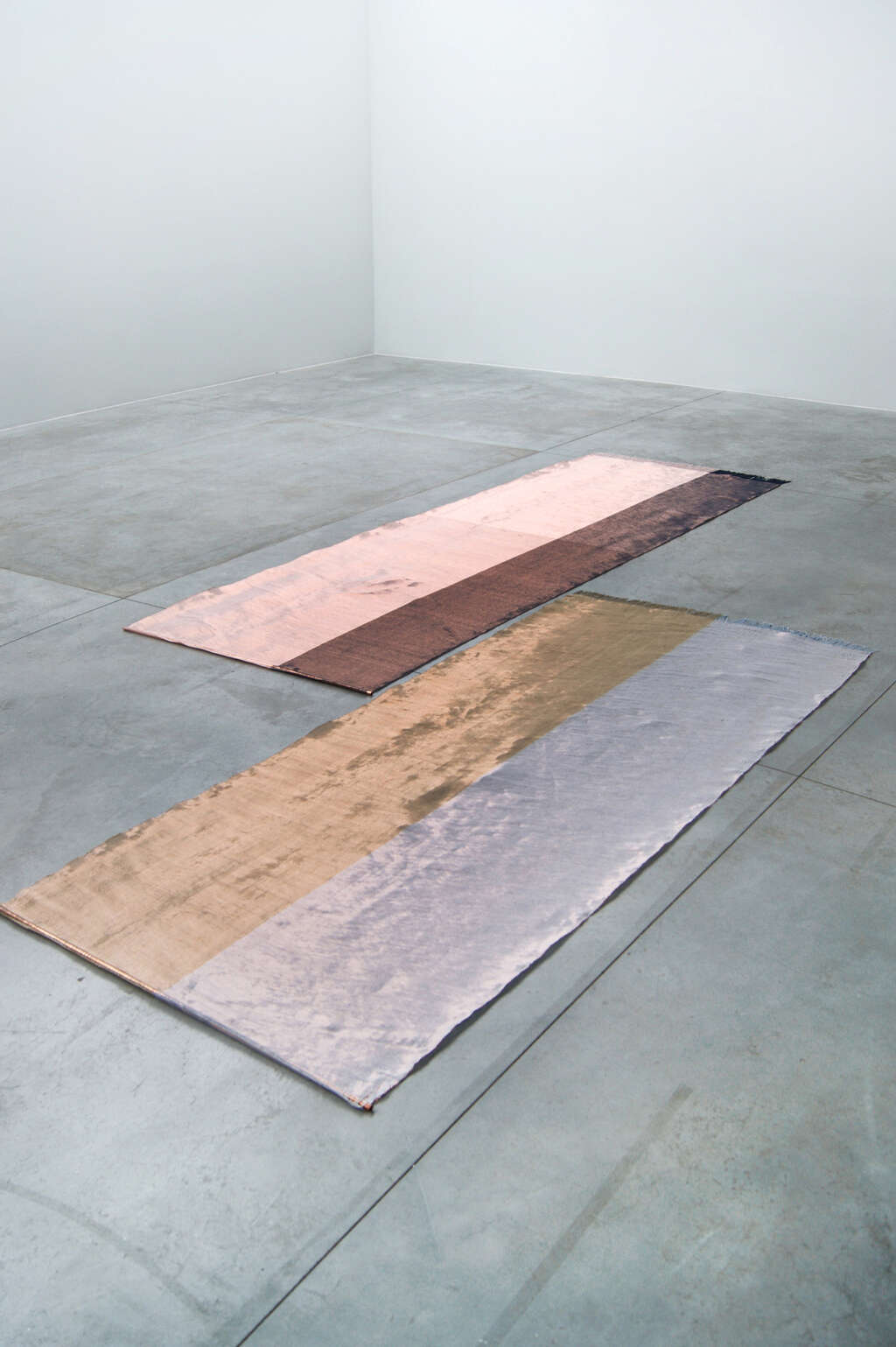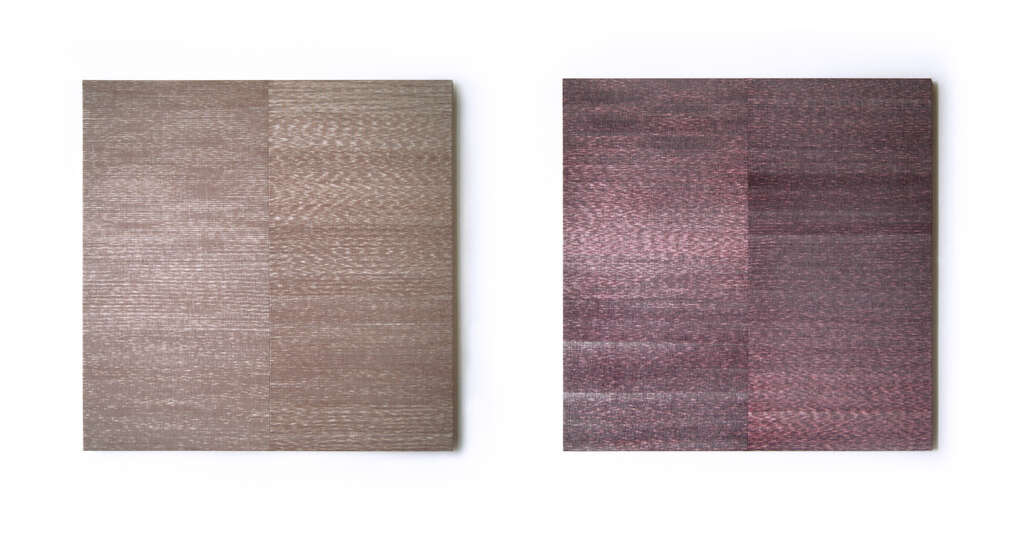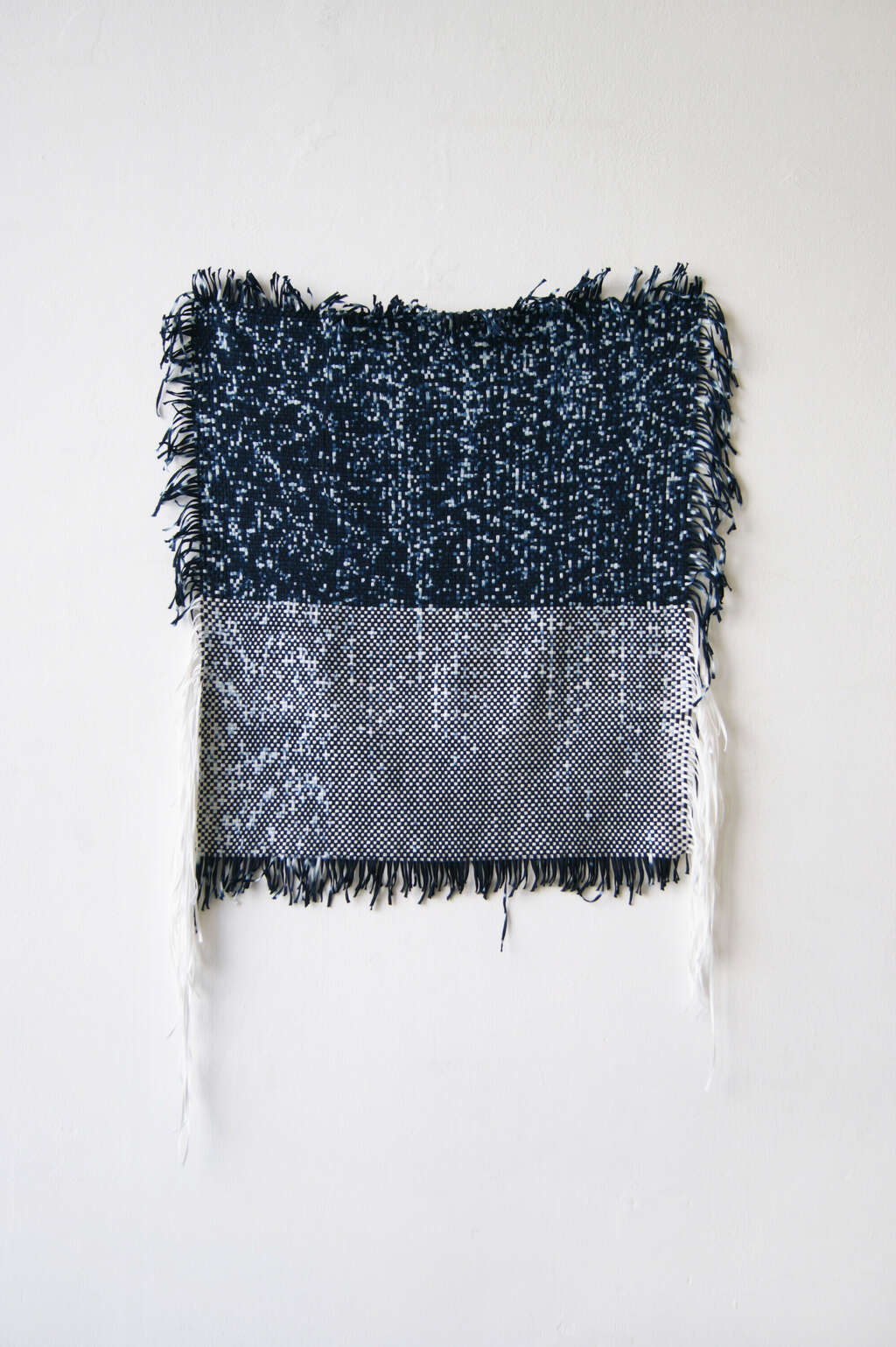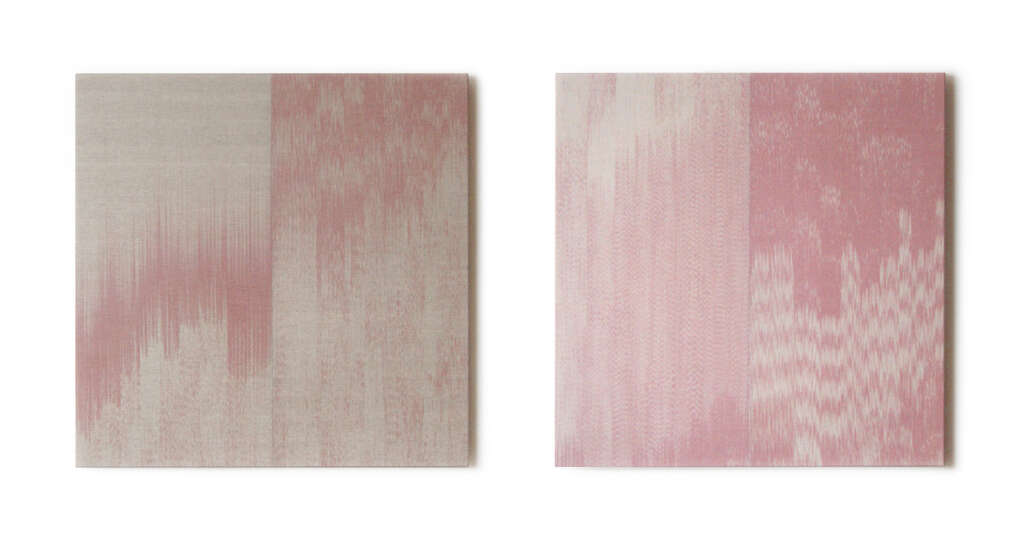 With a contemporary approach, she explores techniques anchored in ancestral textile-making.
In most societies around the world, textile knowledge was communicated, transmitted, and preserved through gestures and nonverbal language. This know-how has been enriched by long-term exchanges via historical trade routes and mainly passed on intergenerationally by women, using their hands as a tool, thus becoming embodied knowledge.
A woven fabric is never empty, it contains story, memory and narrative.

Weaving creates a fundamental structure itself, there occurs a metamorphosis of crossing threads into a tangible image, interacting with visual perception.
As the artist doesn't decide on the final motif in advance, and rather allows for randomness in the emergence of rhythms to appear, she challenges her fascination with the tension at play between chance and order. This methodology unearths the mathematical systems engendered by looms.
Square images, assimilating screens, remind us of the beginnings of the computerized world, questioning how we relate to images nowadays through a virtual interface.
The computers we use today have their beginnings in textile history. If it wasn't for the invention of the jacquard loom, contemporary technologies related to the internet and the modern-day computer may never have been invented. For the viewer without any historical knowledge of textiles, influences, progress and the technological implications woven into our current society throughout this medium remain invisible.

After studying visual arts at ESA St-Luc Brussels, HGK Lucerne, and HAW Hamburg, Céline Vahsen obtained her Master's degree in the textile department of ENSAV La Cambre in Brussels.
Her work has been shown in group exhibitions at IKOB Museum of Contemporary Art (Eupen, BE), 21st Century Museum of Contemporary Art (Kanazawa, JP), New York Textile Month 2022 (New York, US), etc.
She has been artist in residence, among others, at Boghossian Foundation – Villa Empain, Fondation CAB, iMAL – Art Center for Digital Cultures & Technology, Académie des Savoir-Faire, Fondation d'entreprise Hermès.