Anne Teresa De Keersmaeker
WIELS and Rosas are proud to announce an ambitious, unusual exhibition project: Work/Travail/Arbeid, conceived by Anne Teresa De Keersmaeker in collaboration with Rosas, rethinks a live dance piece as an exhibition with a duration of nine weeks at WIELS.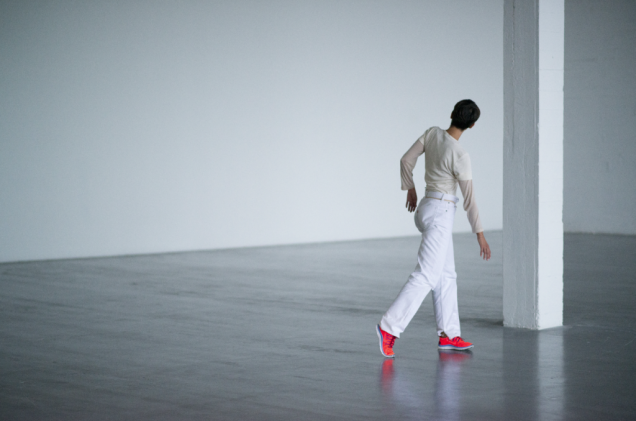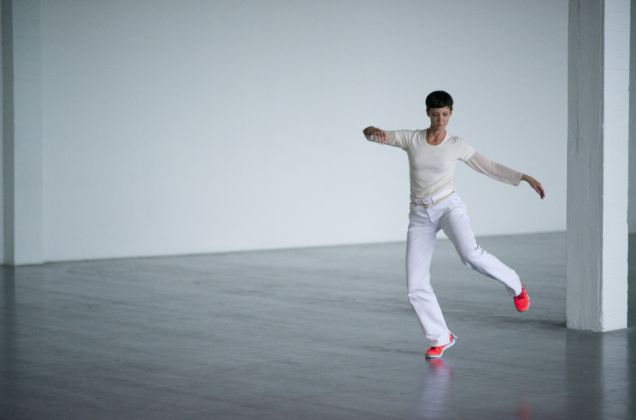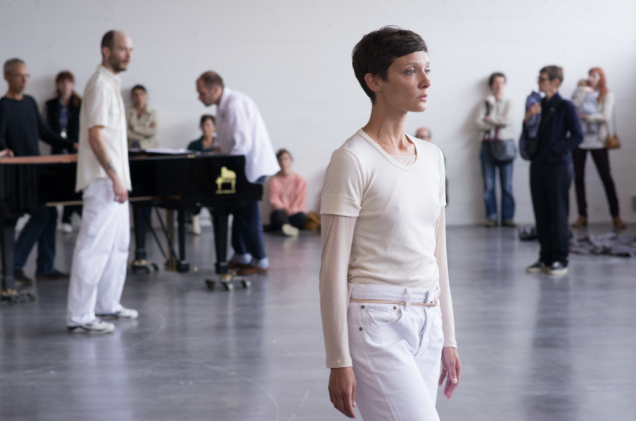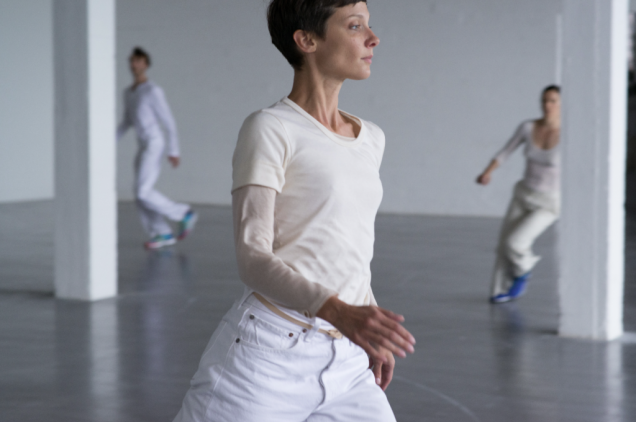 What would it mean for choreography to perform as an exhibition? This question is the point of departure for Work/Travail/Arbeid. In response, Anne Teresa De Keersmaeker reimagines her piece Vortex Temporum for the radically different temporal, spatial, and perceptual conditions of a museal space. The choreographer does not simply bring a dance performance into a new kind of space, but rethinks it as a nine weeks long exhibition, accessible to the public and continuously performed during regular opening hours. The original length of the choreography, made for the condensed time and space of a stage performance, will thus be entirely reinvented so as to extend itself across a new time and space. The result is a project that transforms the very material and conditions that have long been essential to dance, and in particular the rigorous structuring and choreographic écriture for which De Keersmaeker is known, into an entirely new exhibition form.
Work/Travail/Arbeid, initiated by WIELS Contemporary Art Centre, Brussels (where the exhibition is on display from 20 March to 17 May, 2015), is curated by Elena Filipovic and produced by WIELS and Rosas, with co-production support from La Monnaie/De Munt, BOZAR, Kaaitheater, Kunstenfestivaldesarts and Ictus. The exhibition is generously supported by BNP Paribas Fortis, Fondation BNP Paribas, and Rolex Institute and opening in the context of Performatk 2015.
The exhibition will take place at WIELS over a duration of 9 weeks from March 20 to May 17, 2015, featuring the original and most extensive version of the project. All subsequent versions are conceived to be exhibited for a duration of 9 days, with an exhibition choreography specifically devised and composed for the concrete spaces of other museum venues.
RESERVE YOUR VISIT TO THIS EXHIBITION HERE
Visit also the exhibition 'WORK ON PAPER' with drawings by Anne teresa De Keersmaeker at BOZAR