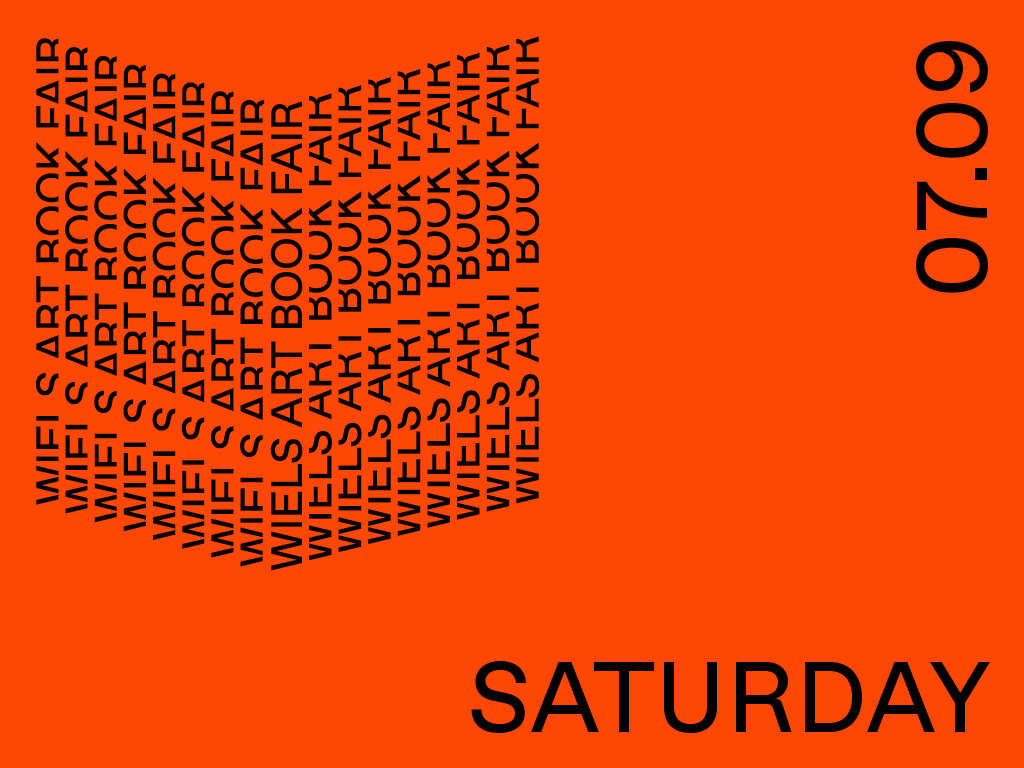 SPECIAL EVENTS:

AUDITORIUM
12:00 Presentation of Archives Actives by Michel François, Staphane Gilot, Luc Derycke, Philippe Braem, Laurent Jacob... Published by Espace 251 Nord and MER
Archives Actives is a book that documents thirty-five years of exhibitions organized by the Liège-based contemporary art centre Espace 251 Nord. [FR, 60 mins]
14:00 Presentation of Knockando / Ce que c'est / Form Vision and Superstars Magazine # 2
Knockando / Ce que c'est / Form Vision is a compilation of 60 interviews with 40 artists by Hans Theys (three volumes: Dutch, French, English). Superstars Magazineis a magazine created by the artists Flexboj & LA. The three authors will interview each other. [EN, NL, FR, 45 mins]
15:00 El cuerpo que no está (The Body that is not here)by Gato Negro. A reading performance, followed by a talk with the Mexican publishing house. Proposed by Frans Masereel Centrum
The exhaustive list of all causes of death registered by the Ministry of Health of Mexico. Classified by type, gender, family and circumstance. An eloquent part of the bureaucratic codification of life and death. In the context of a country where people disappear by thousands, for which even having a cause of death is a denied right, this book is a form of denunciation and homage. [EN, 45 mins]
16:00 Presentation of the collaborative artwork project NXS World
NXS World collaborative artwork explores the self in the age of digital technology with exhibitions, performances, lectures and a bi-annual publication as its core. [EN, 30 mins]
17:00 Reading of The Uses of Leisure by Ben Cain. Presented by WIELS
The Uses of Leisure is an aggregate of Ben Cain's practice from the past ten years, with 30 projects distributed according to a subjective categorisation of work/leisure/rest. [EN, 45 mins]
MEZZANINE
13:30 Trying to present a book by Emilio López-Menchero and Luc Derycke. Presented by MER
Trying to present a book is a performance that aims to present the book Trying, which documents and illustrates a selection of exhibitions, artistic projects and public performances created over the past 25 years by Emilio López-Menchero. [EN/NL/FR/DE]
18:00 Book launch & signing of Monumento by Alexandre da Cunha, with Maria M. P. de Pontes and Mads Freund Brunse (GUNMAD). Presented by Office Baroque
Monumento is the second monographic publication dedicated to the work of Brazilian, London-based artist Alexandre Da Cunha, focusing on his large-scale installations, smaller table objects and works on paper. [EN, 45 mins]
3rd FLOOR
13:00 Blanche Endive, a lyric drama by Grégoire Motte and Gabriel Mattei. Performance presented by Les Commissaires Anonymes (B1)
Blanche Endive is the story of a faraway princess told by Grégoire Motte, along with the accordionist Gabriel Matte. [FR, 10 mins]
15:00 Book signing of Baby Comet Face by Yann Gerstberger. Presented by Zolo Press (C2)
Baby Comet Face is the debut monograph presenting large scale textile tapestries, drawings, sketches and collages by the Mexico-based French artist.
18:00 Book signings by Hideyuki Ishibashi and Miho Kajioka. Presented by the M(éditions) and IBASHO (B3-B4)
In his book Other Voices, Hideyuki Ishibashi explores whether a personal image may lose its own time and become the image of another time. Miho Kajioka, in So it goes, presents works that relates to the concepts of time, memory and location.
CAFÉ
18:00 - 22:00 DJ sets by Poxcat Crew and Golce Dabbana. Organised by Subbacultcha
Subbacultcha is an independent subscription model devoted to emerging music and art.
ALL ACTIVITIES ARE FREE OF CHARGE