Teresa Cos presents a two-channel film and sound installation produced during her 12-month residency at WIELS in 2017. The work is a montage of videos and fragments of improvised music and found audio, building a parallel between the mutable flows of human desire and the given historical time in which a lifetime unfolds.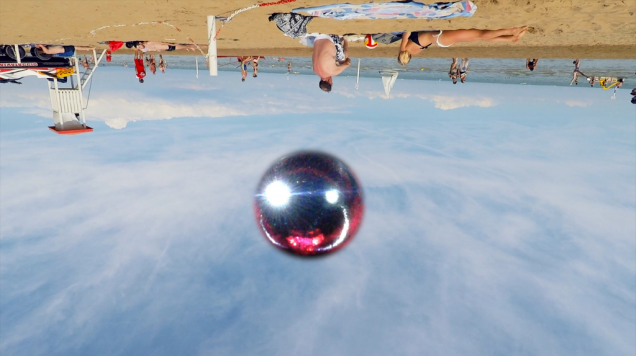 "Countless people die everyday, yet those who remain live as if they were immortal." *
Combining filmed and archival footage, the videos are merged into sequences in which encounters with political institutions, dancing crowds, internal monologues and memento mori stretch and contract the perception of proximity and distance across different scales. Participating in the same generative system are the fragments of music which belong to the artist's growing archive of improvised compositions of looped vocals, percussion and guitar, a regular practice in which she plays with the idea of challenging mechanical repetition by producing and disrupting repetition itself.
* Third book of the Mahābhārata, as quoted by Carlo Rovelli in L'ordine del tempo, Adelphi, 2017
Two-channel full HD video, colour, sound, 20 min, 2017
WIELS Project Room
07.12.2017 - 20.12.2017
Tuesday – Sunday, 14:00–18:00

Opening: 06.12.2017, 18:00 - 21:00

In addition to this presentation, Teresa Cos will perform live with Graham Kelly at les ateliers claus on Saturday 09.12.2017, in an evening organised by S M O G.