Tanja Muravskaja - Tanja's Gardens
Free
Event
Residency
Project Room
WIELS Project Room, Tuesday until Sunday, 14:00-18:00
Former resident Tanja Muravskaja presents Tanja's Gardens at the WIELS Project Room from March 1 until March 19. The artist shows works from 5 different series, making a personal and delicate comment on world events of the past few years.

Opening: 01.03.2023, 18:00-21:00
Presentation: 02.02 - 19.03.2023, 14:00-18:00
Free entrance
During the finissage weekend, simultaneously with the WIELS Art Book Fair on March 18 and 19 , Tanja Muravskaja will present her new book together with Estonian art books publisher Lugemik.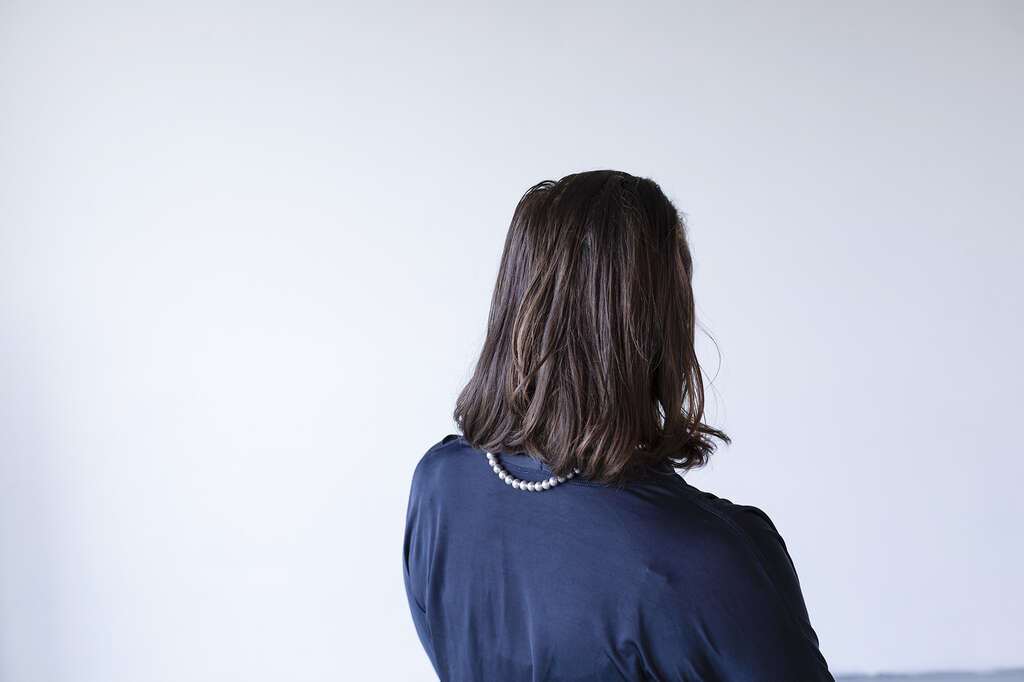 "Tanja's Gardens" draws on Muravskaja's long and personal experience of the ongoing Russian-Ukrainian war. The exhibition will feature Three Sisters (2015), one of the most recognized works by Muravskaja where two cousins, one from Ukraine and the other from Russia, express their views on the Maidan revolution and the annexation of Crimea. The third sister (the title refers to a play on words, as in Ukrainian and Russian cousins are also called sisters) in the artwork is the artist herself, hidden behind the camera.
Based in Estonia, located on the border of Europe, the artist has always witnessed the constant feeling of danger in her society. She has photographed the soldiers of the allied forces of NATO who sometimes gather for practice nearby the Russian border. Alongside them are Estonian boys and girls: the youth corps of the Estonian Defence League.
The oldest series of the show is "Lost Utopia" (2012) which has been taken in the Ukrainian village where Muravskaja's grandparents live. The artist herself is depicted in two works: on the self-portrait, made while working at the WIELS residency in Spring 2020 during the lockdown and fear for the pandemic, and as a black square, a reference to the legendary work by Kazimir Malevitch which is simultaneously a symbol for conflict, as well as persistence, and aspiration.
Tanja Muravskaja (b 1978, Pärnu, lives in Tallinn) is an artist whose works tackle such topics as identity and memory, as well as relationships between society and its members. While concentrating on photography she creates psychological portraits of individuals, society, or a place. Muravskaja studied photography at the Estonian Academy of Arts (2002–2010) and the University of Westminster (2004–2005), and studied journalism at Tallinn University. Her works are represented in the collections of the Art Museum of Estonia and the Tartu Art Museum. Muravskaja is the winner of the Köler Prize 2018 Grand Prix at the Contemporary Art Museum of Estonia. Her recent exhibitions include "Statecraft. (National Museum of Contemporary Art Athens (EMST), 2022), "Politics in Art" (MOCAK the Museum of Contemporary Art in Krakow, Poland, 2022), "The Vernacular" (Tallinn Russian Museum, 2022), "Art in the Comfort Zone: The 2000s in Estonian Art" (Kumu Art Museum, 2022).

Tanja Muravskaja participated to the WIELS residency programme in 2020. The programme, which provides 6 months residencies for 2 Estonian artists per year, is a cooperation between the Estonian Centre for Contemporary Art and WIELS which started in 2018.