Creative Week (WE WIELS X Mindchangers)
(FR/NL/EN)
Free
Event
Workshop
Community
11:00 - 17:00, Seminar Room (4th floor)
Partcipate in the Creative Week!
From 27 June to 30 June between 11:00 and 17:00, everyone is welcome to join the young and old of WE WIELS x Mindchangers in painting a big banner with the help of artists from asbl Alatala. Come and join us!
The collective artwork will be on display during Park Poétik.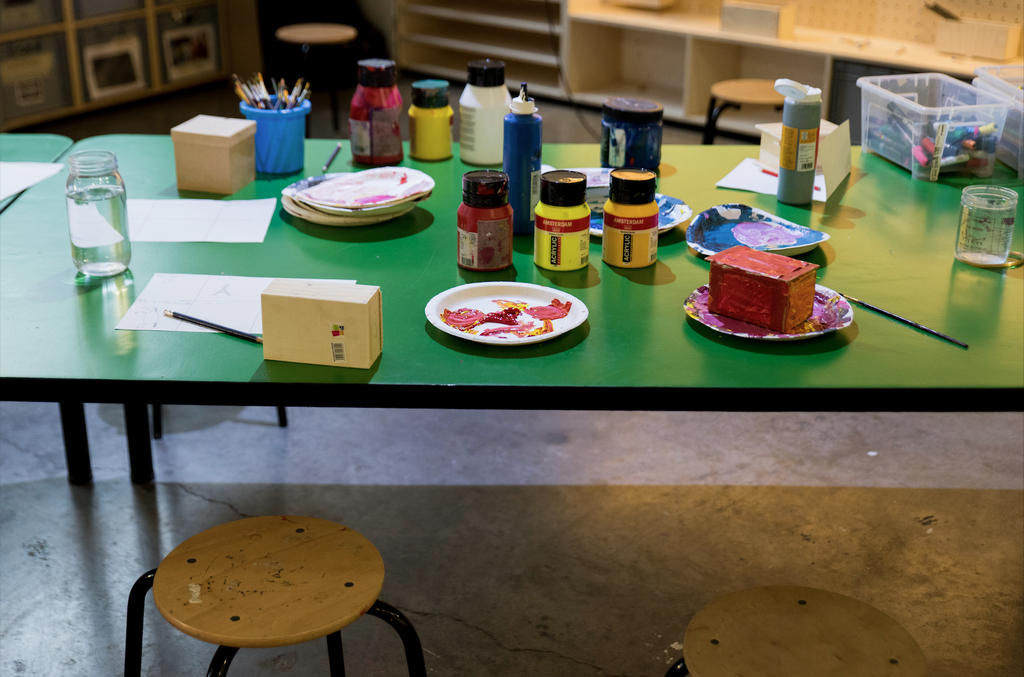 Creative Week
WIELS, Seminar Room (4th floor)
27 - 30/06, 11:00-17:00
Free

Park Poétik: Fiesta Finale
Avenue du Roi + Vorstpark
26/08, 14:00-20:00
Free
www.parkpoetik.be
In collaboration with
Try-out vzw
Institut Anneessens Funck
Service de seniors de Forest
Alatala asbl
A project of Mindchangers – co-financed by the DEAR program of the European Union