For Suse Weber, a sculpture's origin lies in the manifestation of a symbol of power. The monument, the pedestal (or – as in some of Weber's own installations – the rows of seats) stipulate a code of behaviour. Dimensions, placement, and material act as traffic signs, which force the viewer into a ritual. A sculpture always exists in connection with the viewer's behaviour.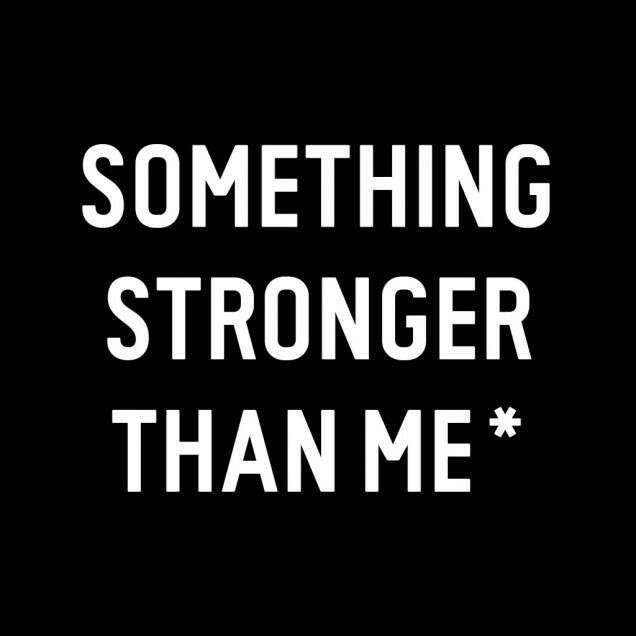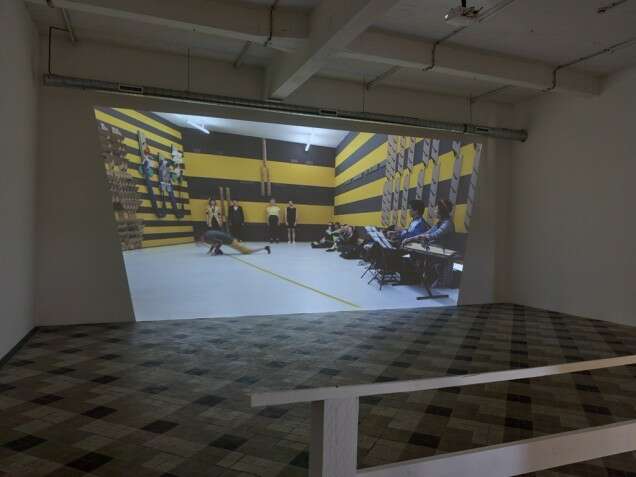 This aspect has consequences for the construction, presentation, and existence of a sculpture. Weber calls her sculptures 'Emblematic Sculptures' because material, paint, colour, form, and dynamic are employed as signs or emblems. The 'Emblematic Sculptures' are conceived as building blocks that elude any lasting presentation and thus refuse monumentalization. They are backdrop-like constructions, orchestrated objects that simultaneously resemble stages and installations, in which the viewer also becomes an actor by being assigned a clear space for motion. The choreography of forms and the ornamentally composed space extend into real social space.
In her new video titled Dynamic Template – 3:40:35, Weber draws our attention to what she calls 'figures of shift': partners that take up the role of 'choreutai' (members of the choir in Greek theater) to form a new relationship between the artist, the work and the audience. The trigger for this work was the discovery of a theatrical ruin in Prague, formerly known as the Spirála Theatre. Weber developed fictive scenarios for this ruin. In 2016, the first activations of these scenarios took place at the Polansky Gallery and the National Gallery in Prague. In 2017, new interpretations were presented at the Galerie für Zeitgenössische Kunst in Leipzig, with twenty performers throughout two days. The scripts of their choreography were translated into several hours of constant performance in this new video.
Suse Weber is a German artist based in Berlin. She was a resident at WIELS in 2009. She studied with Georg Baselitz (Fine Art) and Prof. Dr. Martin Supper (Music) in Berlin. Her work has been exhibited internationally in institutions such as GFZK Leipzig; Sprengel Museum, Hannover; KW Institute for Contemporary Art, Berlin; Martin-Gropius-Bau, Berlin; Martha Herford Museum, Herford; Kienzle Foundation, Berlin; WIELS, Brussels; Troubleyn Laboratory, Antwerp; Pace Wildenstein, New York, Galerie Barbara Weiss, Berlin.
Dancers: Hana Polanská Tureková (CZ), Nora Frohmann (DE), Clemens Fellmann (DE), Marie Chiotti (FR), Fiona Mackay (UK), Anna Voswinckel (DE), Denisa Svachová (CZ), Anna Jirmanová (CZ), Markéta Polková (CZ), Eva Färber (DE), Ramon Dallas Hofman (CZ), Tsiouma Marylu (EL), Astrid Rostaing (DE), Matthias Peter (DE), Katerina Szymanská (CZ), Marc Lagies (DE)
Musicians: Lotus Duo (Hoa Trán & Hùng Lê)
Camera & Photography: Barbara Proschak
Editing: Anna Fiedler
Suse Weber, Dynamic Template – 3:40:35
Video, 3:40:35
4th floor
In the framework of Something Stronger Than Me*
04.10.2017 - 07.01.2018