Within the framework of the research project In and Out of Brussels: Aesthetics / Histories / Politics Between Europe and Africa (2010-2012), directed by T.J. Demos (University College London) and Hilde Van Gelder (K.U.Leuven). a seminar on Herman Asselberghs' new films Speech act and TR 606 on Saturday 29 October, 2011 (14.00) is organized at Wiels.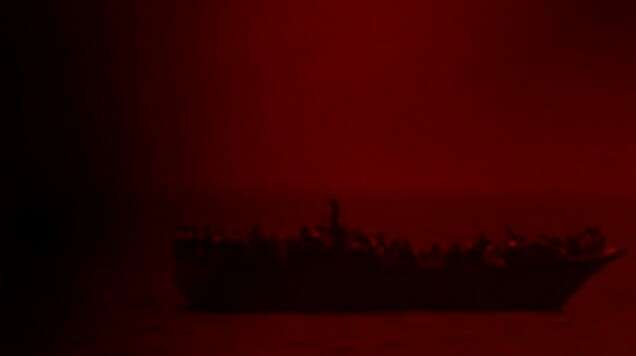 The seminar will consist of a discussion with Chus Martinez (Documenta 13), Sven Lütticken (Vrije Universiteit Amsterdam), Manon De Boer (artist), and Herman Asselberghs, moderated by Hilde Van Gelder and TJ Demos. A screening of both films will take place before the debate (The time schedule of the screenings will follow shortly)
The In and Out of Brussels project intends to parse the political, historical and aesthetic implications of four recent films by Herman Asselberghs, Sven Augustijnen, Renzo Martens, and Els Opsomer. In the works of these diverse practitioners, Africa emerges variously as a zone of crisis, situated between the fraught legacies of colonialism and the recent failed neoliberal state, and as a terrain of artistic invention for the critical interrogation of political practice within Europe.
Speech Act (2011)
Written and directed by Herman Asselberghs.
Video, color, 16:9, Dutch spoken (English subtitles), BE, 2011, 30'
Following up on his meticulous dissection of the Apple laptop (in Dear Steve), Herman Asselberghs now turns his attention to another global popular consumer product: Avatar, the most expensive and highest-grossing film ever. By way of an elaborated interior monologue taking on the form of a film studies class, Speech Act covers a complex of themes well beyond cinema concerns. As the acme of mainstream culture, James Cameron's sci-fi epic turns out to provide ample fodder for a critique of triumphant transparency, impressively delivered by the established Brussels actor Willy Thomas. Commissioned within the context of the project In and Out of Brussels: Africa Inside Europe, Asselberghs' newest work eloquently talks about all things black.

TR 606 (2011)
Directed by Herman Asselberghs.
Video, color, 16:9, stereo, BE, 2011, 12'

Inspired by the writings of Dieter Lesage and Ina Wudtke (in their White Cube, Black Sound), Herman Asselberghs starts out from an original sound piece by Stefaan Quix exploring the poetics of the breakbeat. Part old-school hip-hop, part early minimalism, this commissioned soundtrack sets the pace for a wordless meditation on the spectres of Mediterranean migration. TR 606 was commissioned within the context of the project In and Out of Brussels: Africa Inside Europe.