MUSIC AS AN IMAGE OF TIME

Michel Lorand's films generally deal with the temporal relationship between music and moving images. Here, time is considered as a sensitive element that reveals an unexpected reality: the eye listens and the ear sees. By choosing the performative aspect of musical compositions, we move towards an "hors champs" movement that is part of duration, waiting, memory and forgetting.
11:30 - 1-37 introduction by Tom Pauwels and Michel Lorand (FR) / preview film
14:00 - BAL, THÉORÈME, STILL, TWILIGHT
15:30 - FOUR x FOUR
17:00 - UNFADING / preview film
Free admission subject to availability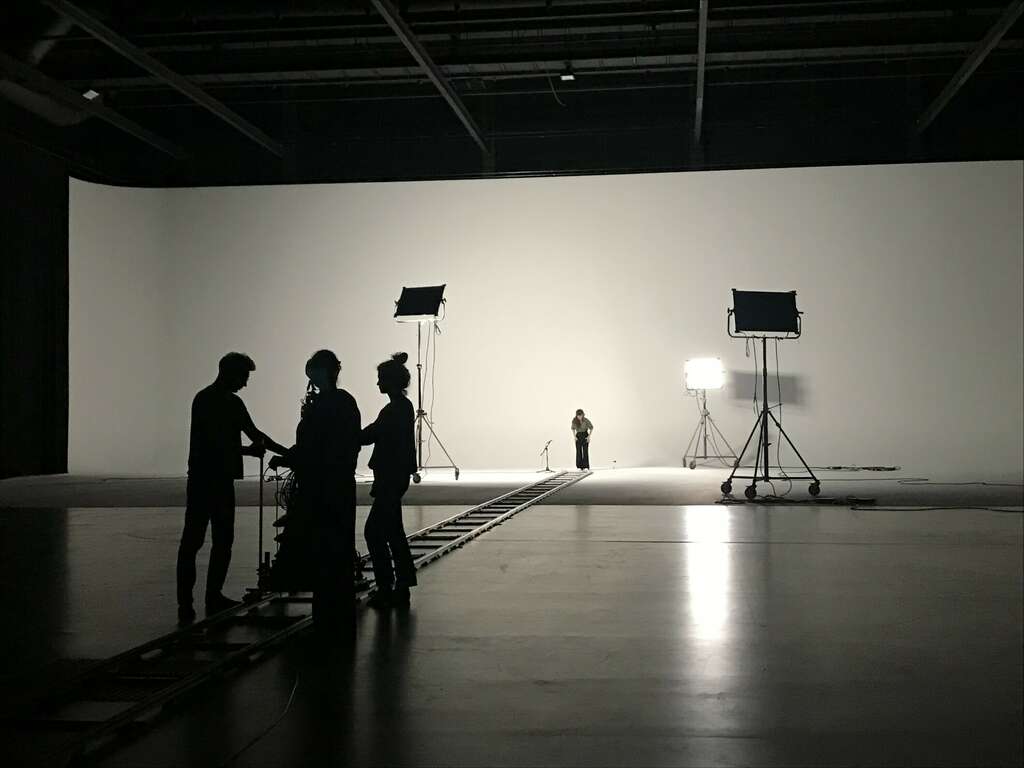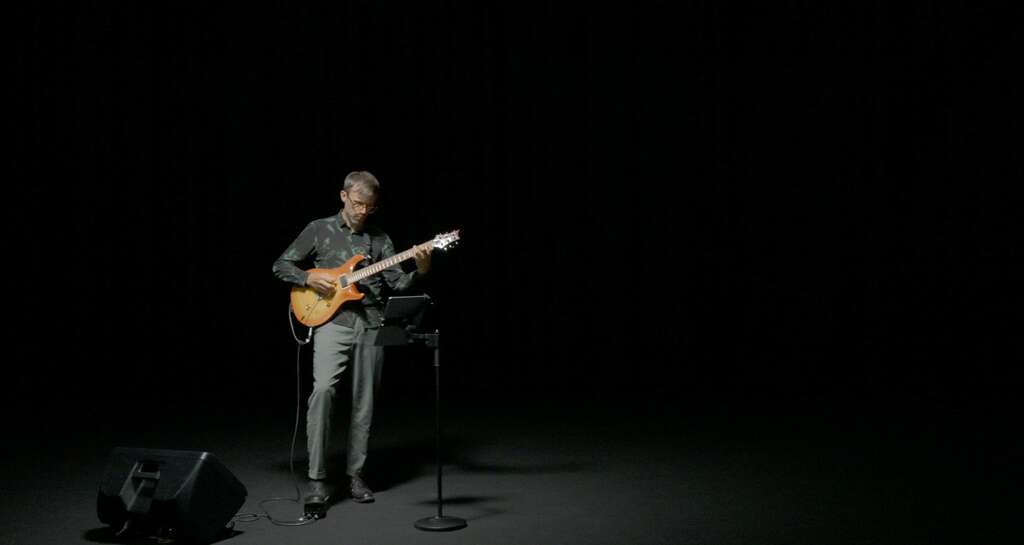 1-37 / 11:30 presentation (FR) by Tom Pauwels and Michel Lorand + preview film

HD stereo film, 24:00, format 16x9, colour, sound, 2022
1-37 is a film based on the score 1-127 by Peter Ablinger. The electric guitar descends a scale over about three octaves. Suddenly, the performance is interrupted by an urban 'noise', during which the guitarist has to play a very complex composition. After the previously recorded noise, the scale continues to descend. In total there are 37 repetitive sequences of 37 seconds each. BAL / 14:00 film
HD stereo film, 04:30, format 16x9, B/W, sound, 2019
BAL is a film with black images, composed of a sound creation based on the poem Man & dolphin by Hans Faverey Ball; say: ball. Man & dolphin / mens & dolfijn, 1977. This film is a canon in five voices fashioned on the five verses of the poem. These are recorded, repeated and shifted by one stanza at each reading. The five readings of the poem first blend together and then untangle themselves.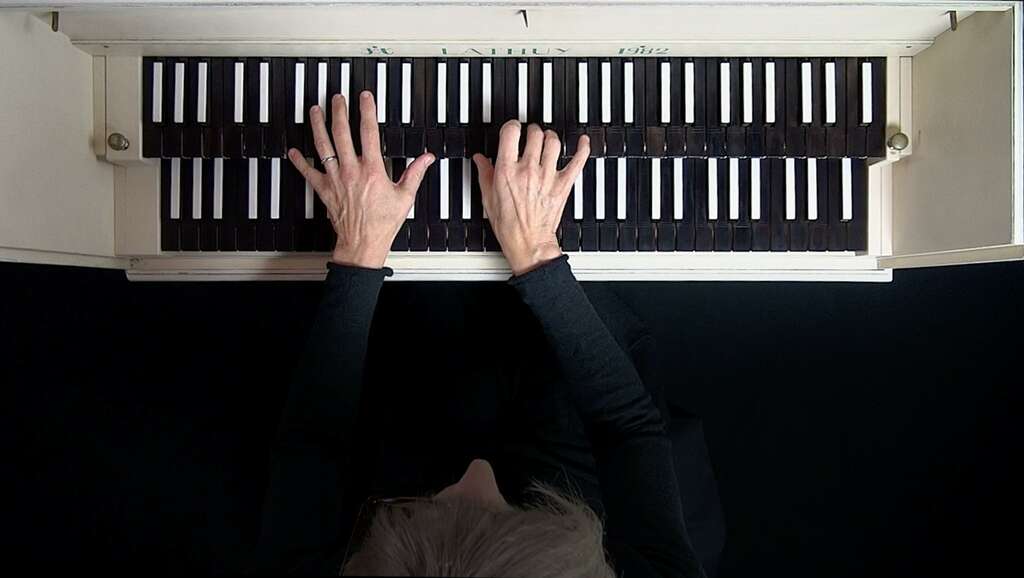 THÉORÈME / 14:00 film
HD stereo film, 37:00, format 16x9, colour, sound, 2019
THÉORÈME (edition and film) questions the notion of going back and forth and through it, our perception of time "the past at the instant it is added to the origin" as said by Pascal Quignard in Sur le jadis. The work, played by Marie-Anne Dachy, is based on the eight preludes by François Couperin taken from his treatise L'Art de toucher le Clavecin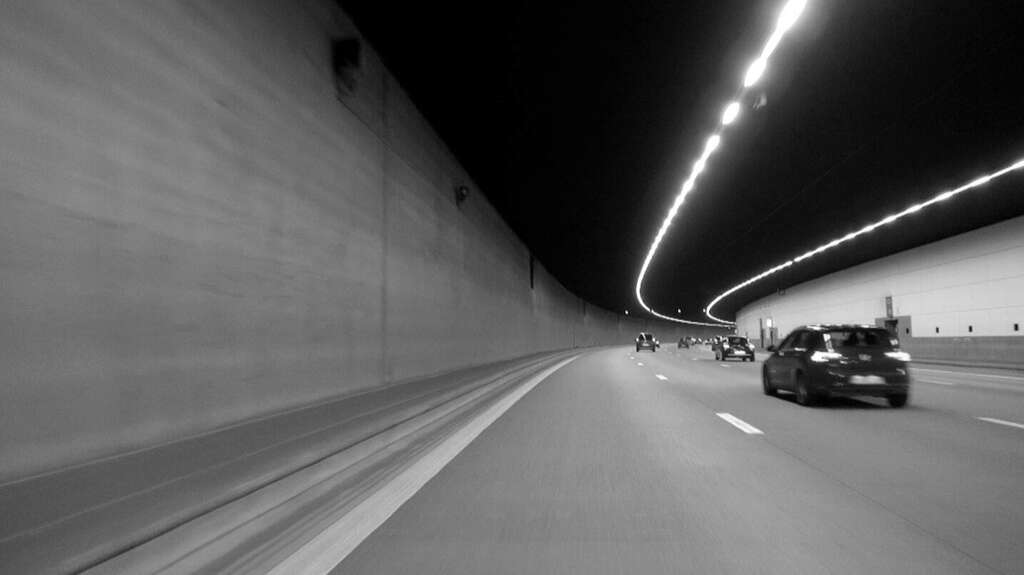 STILL / 14:00 film
HD stereo film, 4:00, format 16x9, B/W, sound, 2015
STILL begins with the sounding of a gong. A single strike whose sound vibrates for several minutes before disappearing. The images accompany this gradual slowing down until the last image of the film seems to freeze. Still refers to Karlheinz Stockhausen's Mikrophonie I, premiered in Brussels on 9 December 1964.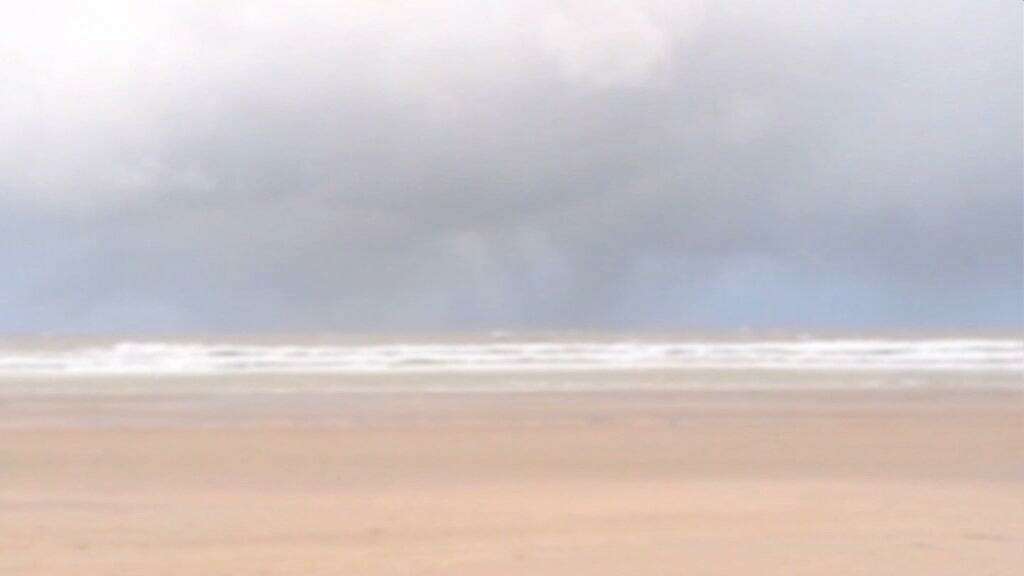 TWILIGHT / 14:00 film
HD stereo film, 31:00, format 16x9, colour, sound, 2018
TWILIGHT is a film shot at the North Sea. The camera films the horizon from left to right and back again, in a regular, repetitive, wide and swinging motion (one sweep per minute). The last 30 minutes of the day are framed by 30 violin notes that disappear with each pass until total darkness, until silence.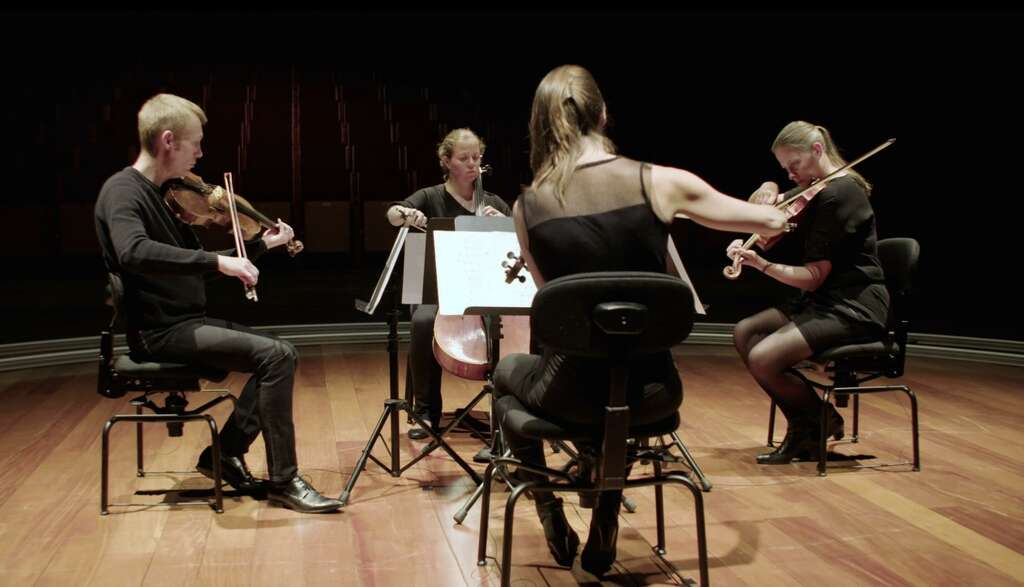 FOUR x FOUR / 15:30 film
HD stereo film, 71:00, format 16x9, colour, sound, 2022
FOUR x FOUR consists in a performance of the four versions of John Cage's string quartet Four (1989), played by the MP4 Quartet. This piece is part of a circular conception of music. The musicians of the quartet face each other while their performance is filmed by a camera that circles around them in a long sequence shot.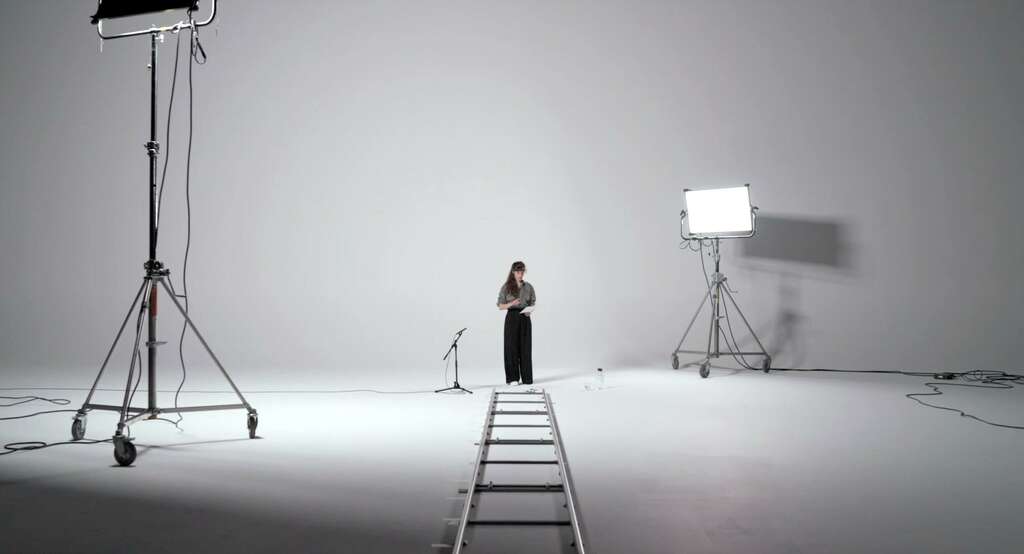 UNFADING / 17:00 film preview film
HD stereo film, 55:00, format 16x9, colour, sound, 2023
UNFADING, based on the opera Neither by Morton Feldman and Samuel Beckett, was made following the installation-performance Fading, in 2017 with the collaboration of Jean-Luc Fafchamps. In an absolute vocal performance, the soprano Sarah Defrise repeats the score a capela. The film respects the duration of the opera and is built on a very long backward travelling movement.
BIOGRAPHIES
Tom Pauwels (1974) obtained his Master Degree in classical guitar with excellence at the Royal Conservatory in Brussels. He studied at the Musikhochschule in Cologne with Hubert Käppel and at the Musikhochschule in Munster with Reinbert Evers. In 1995 he joined the 'Black Jackets Company', an experimental contemporary music collective. His thesis on the subject of the contemporary guitar repertoire earned him a prize from the Orpheus Institute, with Jan Michiels as thesis director. From 1999 to 2001 he worked with Champ D'Action; from 2002 to the present he is co-artistic director of Ictus.
Michel Lorand is a visual artist (1961) based in Brussels. His films and installations have been shown in international events such as the Venice Biennale, the International Film Festival Rotterdam, the Hamburg International Short Film Festival, the Biennale de l'Image en Mouvement at MAMCO in Geneva, the Video and New Media-Art Biennal Santiago de Chile, the International Video-Art Biennal Tel Aviv as well as in institutions such as the Museo Reina Sofia in Madrid, WIELS, ARGOS, the MIM museum of instruments, the Cinémathèque Royale de Belgique in Brussels and recently at La Fondation Le Corbusier, Villa "Le Lac" in Lausanne.