Public Preparation : Contemporary Nationalism and Critical Art Practices
We are pleased to announce the screening of the videos "Obsession" (2008) and "Naked Freedom" (2010) by Marina Grinić and Aina Smid, followed by the presentation of the book "Public Preparation. Contemporary Nationalism and Critical Art Practices" (2010) by editor Rael Artel.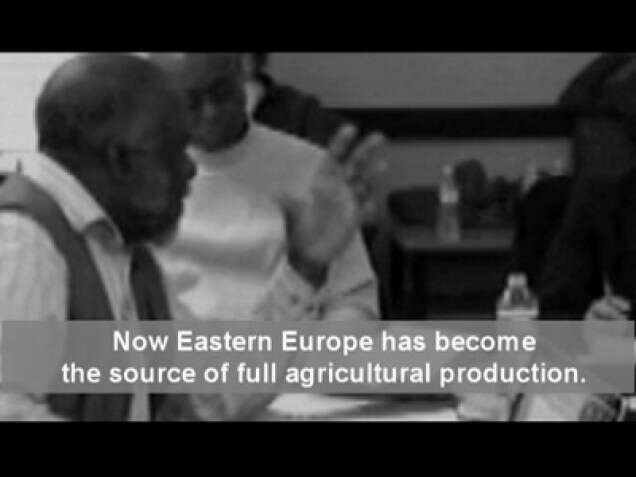 The video "Naked Freedom" which connects Ljubljana, Belgrade and Durham/USA proposes a conceptual political space to rethink what local community is and how it functions. It is a collective performance on screen that resonate with performers off screen.

"Public Preparation. Contemporary Nationalism and Critical Art Practices" is a selective documentation of the "Public Preparation" project that consisted of seminars, talks, screenings and workshops, which took place in collaboration with different art institutions and cultural producers from 2008 until 2010. Most contributors are art professionals from Eastern Europe. The book provides the contextual framework for the international exhibition "Let's Talk About Nationalism! Between Ideology and Identity", which opened in February 2010 at the Kumu Art Museum, Tallinn.

Contributions from Rael Artel, Charles Esche, Eva Fotiadi, Marina Grinić, Flo Kasearu & Tanel Rannala, Karolis Klimka, Vida Kneević & Ivana Marjanović, Martin Krenn, Tanya Muravskaya, Alexei Penzin, Joanna Rajkowska, Katarzyna Ruchel-Stockmans, Marko Stamenković & Tomas Tomilinas, Mihaela Varzari, and Tamara Zlobina
Rael Artel is an independent curator based in the forests of Estonia. She graduated from the Institute of Art History at the Estonian Academy of Arts in 2003, and participated in the Curatorial Training Programme in De Appel, Amsterdam (200405). Since 2000, she has curated shows in Estonia, in Lisbon, New York, Amsterdam and Warsaw. From 2004 to 2008 she ran an experimental project space, and in 2007 she initiated Public Preparation, a platform for knowledge-production and network-based communication, which has focused on issues of nationalism and contemporary art in Europe through seminars and exhibitions.

Marina Grzinic is a philosopher, artist, and theoretician, working in Ljubljana and Vienna. She teaches the course "Post-Conceptual Art Practices" at the Academy of Fine Arts in Vienna. She is a researcher at the Institute of Philosophy at the Slovenian Academy of Science and Art in Ljubljana. Her latest book "Re-Politicizing Art, Theory, Representation and New Media Technology" was published by Schlebrügge, Vienna, 2008. She is the co-editor of "Reartikulacija" an artistic/political/theoretical platform in Ljubljana. Marina Grinić has been involved with video art since 1982 in collaboration with Aina Smid, an art historian and editor of a design magazine, who lives and works in Ljubljana.