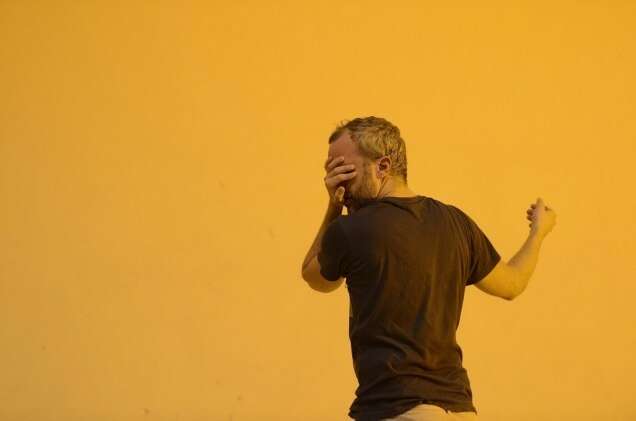 His obsessive search for universal communication takes shape within a quirkily constructed artistic vocabulary in which language, movement, and visual art all form a part. With my shapes, your words, their grey, in the context of WIELS, Gehmacher claims a place for the 'grey space' (grauraum). It's not so much limited by the white space of the visual arts and the black box of the performing arts but is actually liberated from these. Grey, not as a symbol of neutrality, but as an inviting haven for expansion and new relationships. Through movement, words, thoughts, and encounters, Gehmacher carefully detaches his artwork from its primary materiality. Things and people penetrate one another sensitively, thereby forming a new, positive constellation in which, unexpectedly, everything means more. All-embracing and liberating.
10-13.05.2018
Installation on view in WIELS (+2): 11:00 - 18:00
For free with the ticket of the spectacle of Kunstenfestivaldesarts or with the entrance ticket of WIELS.

Performance (50min):
10/05 – 19:00
11/05 – 19:00
12/05 – 15:00 / 19:00
13/05 – 19:00
Tickets performance via Kunstenfestivaldesarts
In English
€ 16 / € 13 (-25/65+)
standing / no seats
Concept, space, objects, performance Philipp Gehmacher
Assistance space & objects Susanne Griem
Music Gérald Kurdian
Production Stephanie Leonhardt
Presentation Kunstenfestivaldesarts, WIELS
Production Mumbling Fish
Coproduction Tanzquartier Wien
Supported by Kulturabteilung der Stadt Wien
Philipp Gehmacher / Mumbling Fish is supported bythe Kulturabteilung der Stadt Wien