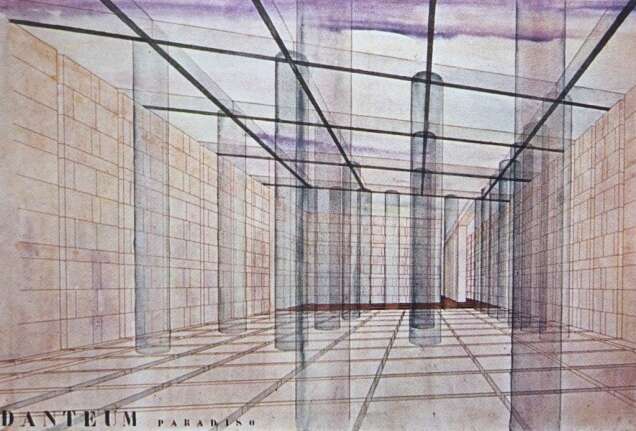 In 1938 the Italian architects Giuseppe Terragni and Pietro Lingeri presented to Mussolini the project for a Danteum, a temple and library dedicated to the great Italian poet. The real program of the building, however, was a symbolic one: a setting for the cantos of Dantes Divina Commedia, while putting emphasis on what Dante represented in the politics of the day: Italian unification and imperial pretentions.
Although some critics have desperately tried to bring Terragnis work back within the reassuring fold of the Modern Movement, it has always disrupted the conventional norms of the relationship between the modern and the classical. The Danteum in particular remains a building outside of and beyond time.
Nevertheless, the lecture will try to anchor the project in its time, and discover its exceptional and intimate interactions between literature, architecture and politics.
Dirk De Meyer is a professor in History of Architecture and Architectural Design at Ghent University. With his students, he has built a large scale model of the Danteum that is currently on show at Perennial. He has formerly been a Visiting Scholar and Chief Curator at the Canadian Centre for Architecture, Montréal. He is the author of books on a.o. Johann Santini Aichel and on Piranesi, and contributed to books published by the Zentralinstitut für Kunstgeschichte (München), Electa (Milano) and the Maison des Sciences de lHomme (Paris). He published in journals such as the Journal of the Society of Architectural Historians, the Journal of Architecture, Casabella, Disegno dArchitettura and SanRocco. He has curated international exhibitions in Belgium, Prague and Montréal, on aspects of Baroque architecture in Italy and Central Europe, and on Piranesi.