In this third iteration of a recurring series of encounters hinged on a central concern, WIELS further explores the notion of sovereignty. This world making concept has, over time, encompassed a multitude of political constructs often resulting in the creation of a binary separation: internal/external, own/foreign, one/many. In thinking through these ideas we enter the closely connected realm of governance.
In between these moments of thinking and discussion, we invite you to meet the artists in residence and learn about their work and practice. Discover the full day programme below!
Open School3
Registrations per event (registration links below), all events are free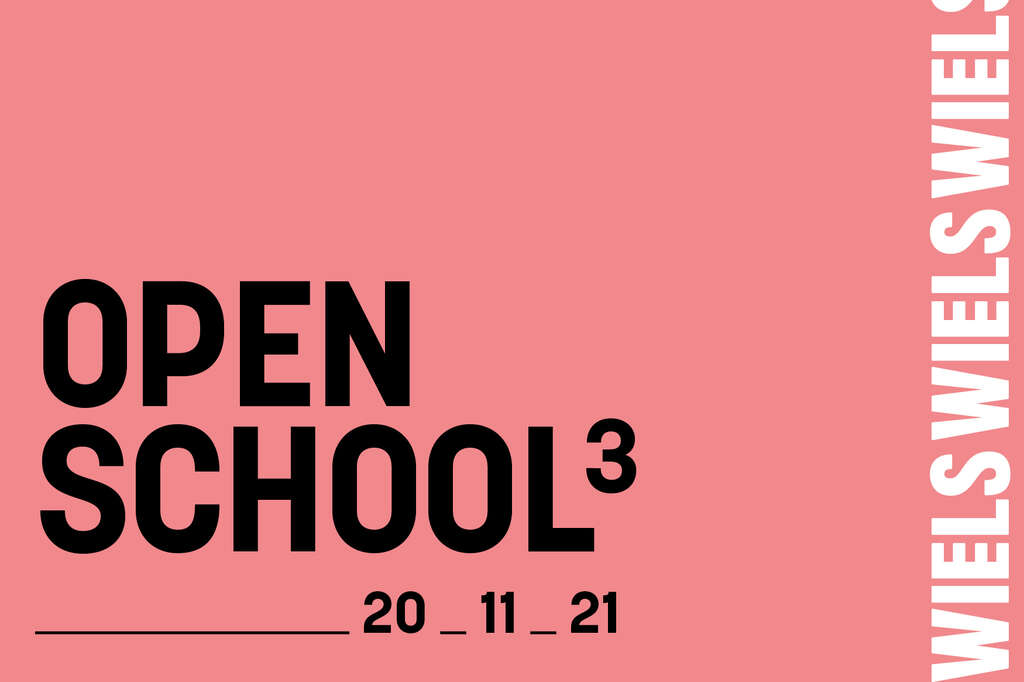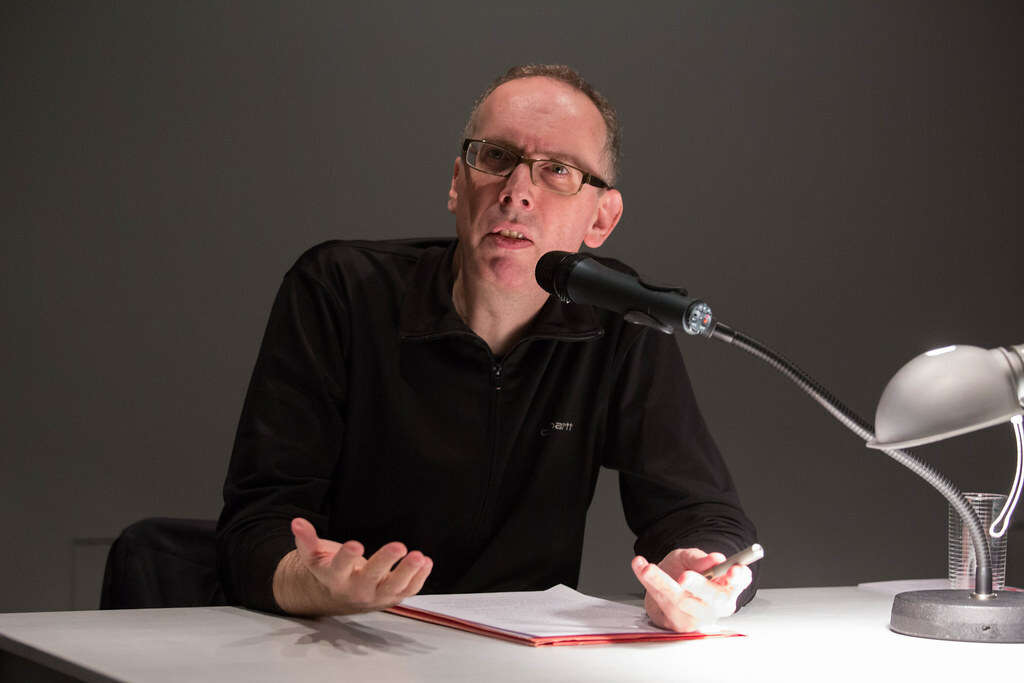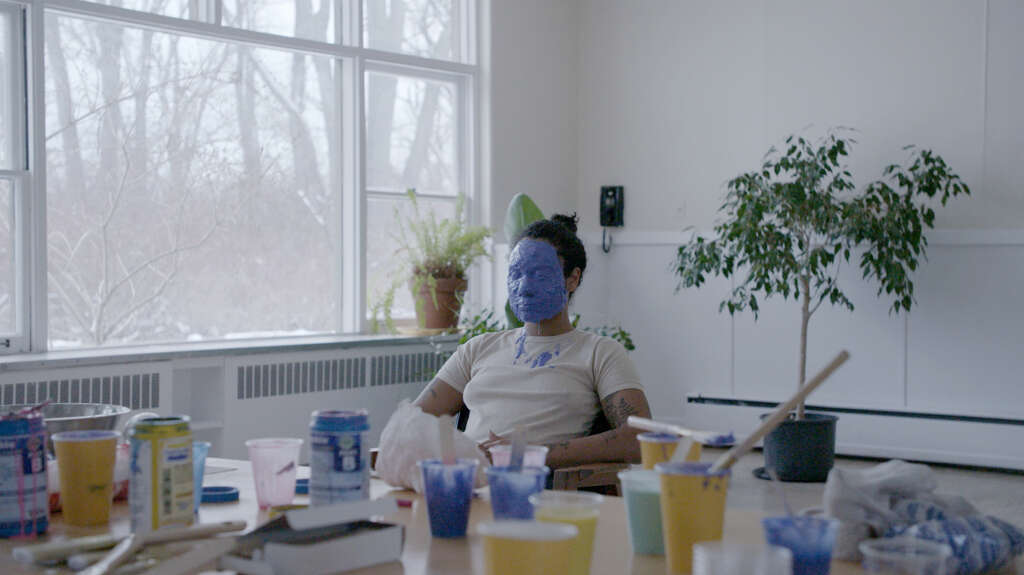 Dieter Lesage (writer and philosopher based in Berlin) argues for a rereading of Thomas Hobbes's treatise Leviathan (1651), constituting the figure of the Sovereign as the assembly of the Many rather than the government of the One. In a conversation and screening Laurence Rassel (curator and director of ERG Brussels) and Maïder Fortuné (artist and teacher at ésban Nîmes) will address the necessities and difficulties of different governance models for arts education based on their own experience as educators. What would it mean to redistribute or relinquish some form of sovereignty or governance? And how could we incorporate such principles in our thinking, practices, institutions?
In between these moments of thinking and discussion, we invite you to meet the artists in residence and learn about their work and practice as manifested in a generative programme with performance, lecture, screenings and studio encounters.
DAY SCHEDULE
Open School3 + Meet the Residents
13:00 – 21:00 | Meet the Residents
> Discover the programme here

15:00 – 16:00 | Open School3
Dieter Lesage - The Assembly, The Sovereign. Re-reading the frontispiece of Thomas Hobbes's Leviathan
> Lecture, EN
> Auditorium
> Register here

17:00 – 19:00 | Open School3
Maïder Fortuné & Laurence Rassel – Qui tire les ficelles ? Des situations d'écoles d'art
> Auditorium
> Conversation & screening, FR
> Register here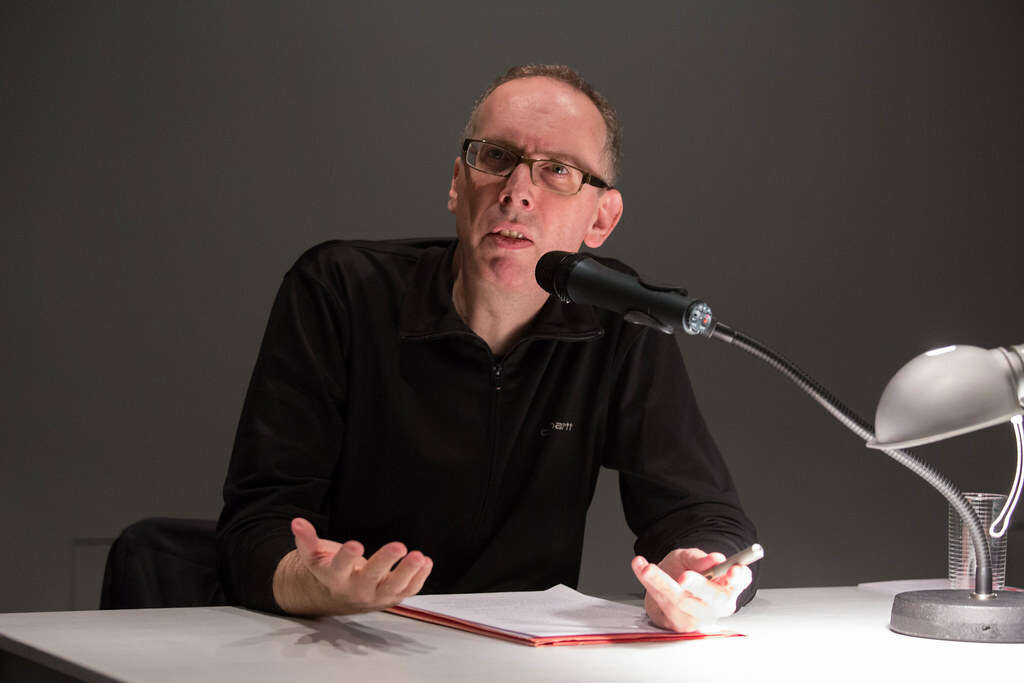 Dieter Lesage - The Assembly, The Sovereign. Re-reading the frontispiece of Thomas Hobbes's Leviathan
> Lecture, EN
> Auditorium
> 15:00 - 16:00
Dieter Lesage will present an alternative interpretation of what is arguably the most famous representation of Sovereignty: The frontispiece of Thomas Hobbes's treatise Leviathan. Long understood as a defense of absolute monarchy, this work will be discussed and deconstructed in order to expand on the governability and the political differences between the Many and the Few. This transversal approach between history of art, sociology and political history will allow Lesage to explore the paradigmatic relationships within what Hobbes called the multitude, us and everyone.

Dieter Lesage (1966) is a Belgian-German philosopher and writer living and working in Berlin and Brussels. He studied philosophy at the Catholic University of Louvain and the Ecole des Hautes Etudes en Sciences Sociales in Paris. In 1993 he obtained his Ph.D. at the Institute of Philosophy in Louvain. From 2013 to 2015, he was the Director of the Royal Institute for Theatre, Cinema & Sound (RITCS) in Brussels, to which he is affiliated today as head of theory and professor of aesthetics, philosophy and political theory. He published several books on nationalism, racism, multiculturalism and globalisation and curated several international group exhibitions. His articles and essays are published in a wide variety of international journals and magazines, including Springerin (Vienna), Afterall (London), e-flux journal (New York), Texte zur Kunst (Berlin), De Witte Raaf (Brussels), Kulturrisse (Vienna), Open (Amsterdam), Agalma (Rome), Domus (Milano), Cairon (Madrid), Maska (Ljubljana) and Vector (Iasi).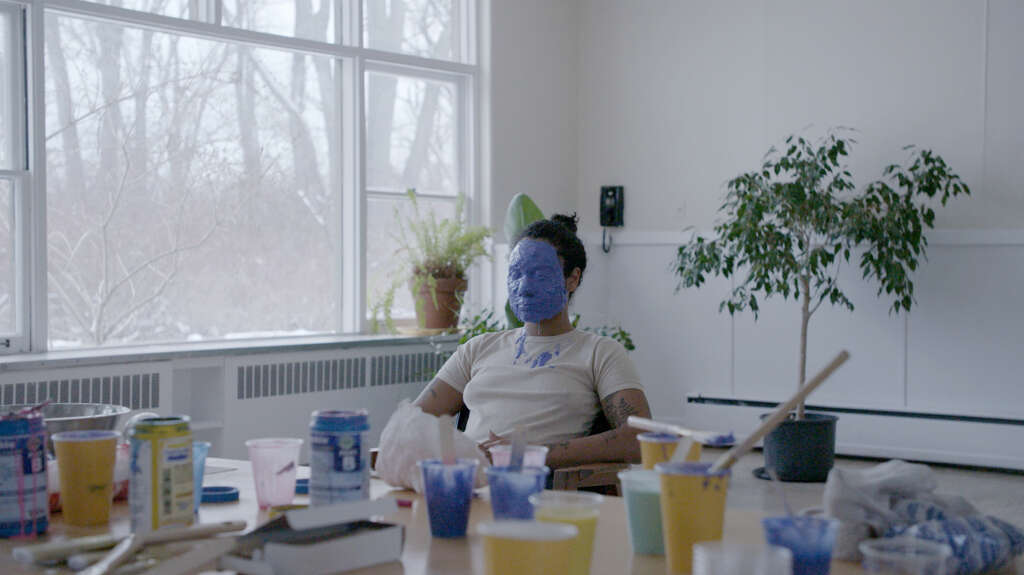 Film still 'Communicating Vessels'
Maïder Fortuné & Laurence Rassel – Who's pulling the strings? Situations in Art Schools
> Auditorium
> Conversation & screening, FR
> 17:00 - 19:00
Imbued with their rich personal and professional --often intertwined-- experiences, Maider Fortuné and Laurence Rassel will lead this conversation on the systems surrounding artistic education.
As artist and professor, and head of education respectively, they aim for a horizontally integrated leadership and through this prism they will offer their perspectives on the state of sovereignty within schools, infrastructures and the people shaping them. They will evaluate what causes frictions and discuss the possible reasons for those difficulties, while avoiding any moralizing approach. The point being: transparency, empathy and intellectual reasoning as ways for liberation and true inclusive, democratic access to what we broadly call governance.
Maïder Fortuné (b.1973), studied literature and theatre in Paris before entering Le Fresnoy National Studio for Contemporary Arts, where she developed a performance-related practice of the technological image. With its great formal rigor, Fortuné's work commands all the viewer's attention for a genuine experience of the image and its processes. In 2010 she won the Villa Medicis fellowship in Roma, Italy. Recent shows and performances have been held at Gallery 44, Toronto, Centre Pompidou Paris, and the Toronto International Film Festival. In 2019, her mid-length film L'inconnu de Collegno was part of IFFR Bright Future selection. Since 2015, she has collaborated with the artist Annie MacDonell on several films and performances. In 2020, they completed the film Communicating Vessels, which won the Accomodo Tiger award at IFFR Rotterdam, the Main Award of Moscow International Experimental Film Festival, the Student Award of Black Canvas film festival in Mexico. Their last film Outhere (for Lee Lozano) was part of the FID international 2021. Simultaneously, she has been teaching at the Ecole Superieure since 2007, where she coordinates a program focused on experimental writings (poetry and film).
Laurence Rassel (b.1967) studied art in Brussels in the 1990's and went on with her career by being a member of Constant, a non-profit association and interdisciplinary arts-lab, from 1997 to 2008. Through this, she began her community life, under the institutional radars, where she appropriated the ideas of open source. This experience later led her to the directing position from 2008 until 2015 of the Fundació Antoni Tàpies, Barcelona, an institution created in 1984 by the artist Antoni Tàpies to promote the study and knowledge of modern and contemporary art. During her time there she developed an exhibition program involving artists such as Eva Hesse, Anna Maria Maiolino, Kerry James Marshall, Allan Kaprow and Xavier Le Roy. Today, as the director of ERG (Ecole de Recherche Graphique) in Brussels, she articulates a project oriented towards the collective, the inclusion and the transmission.