Join us in the weekend of 22 and 23 April for the durational live project Basically by Nikima Jagudajev at WIELS. You can arrive whenever suits you: the performance has no beginning or end and can be experienced whenever you feel like it, and for how long as you want.

Saturday 22.04.2023, between 17:00-23:00
Sunday 23.04.2023, between 12:00-18:00
Tickets: € 10 / 7 / 4 (Exhibitions included on Sunday, and on Saturday until 18:00)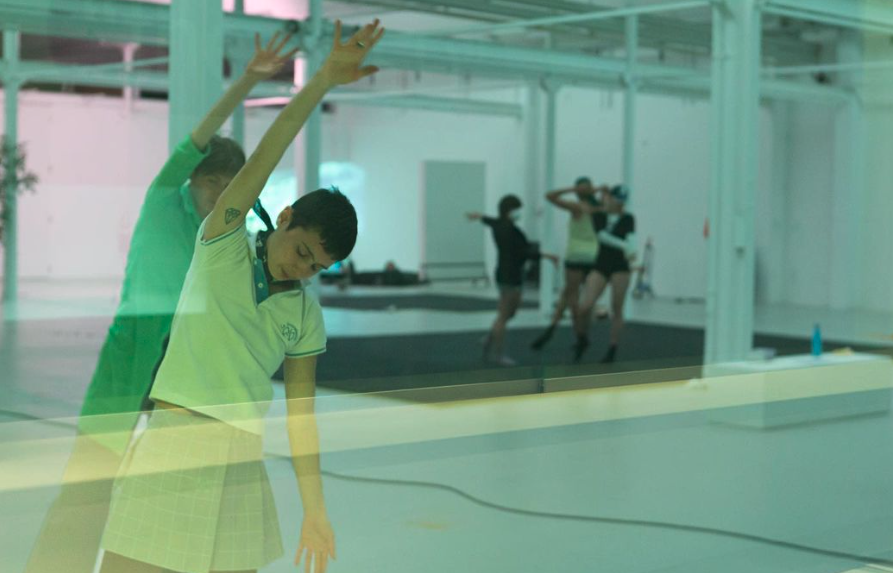 In their durational live project Basically, Nikima Jagudajev harnesses the choreography of play to draw visitors into the intermediary spaces of WIELS. Jagudajev's worldbuilding is shaped together with a group of artists, creating a hybrid space that incorporates live music, food, a deck of cards and nonlinear dance choreographies that fold in on themselves like portals through time. Performers and visitors share this slippery universe.
Curated by Helena Kritis
With the support of Phileas Foundation
In collaboration with Dhaka Art Summit & Workspacebrussels