WIELS and Gluon have the pleasure of inviting you to the premiere of AI: African Intelligence, the latest essay film by Manthia Diawara, on Monday 28 November at Cinema Palace.
Screening + Q&A with Manthia Diawara
Location: Cinema Palace (Boulevard Anspachlaan 85, 1000 Brussel)
Free access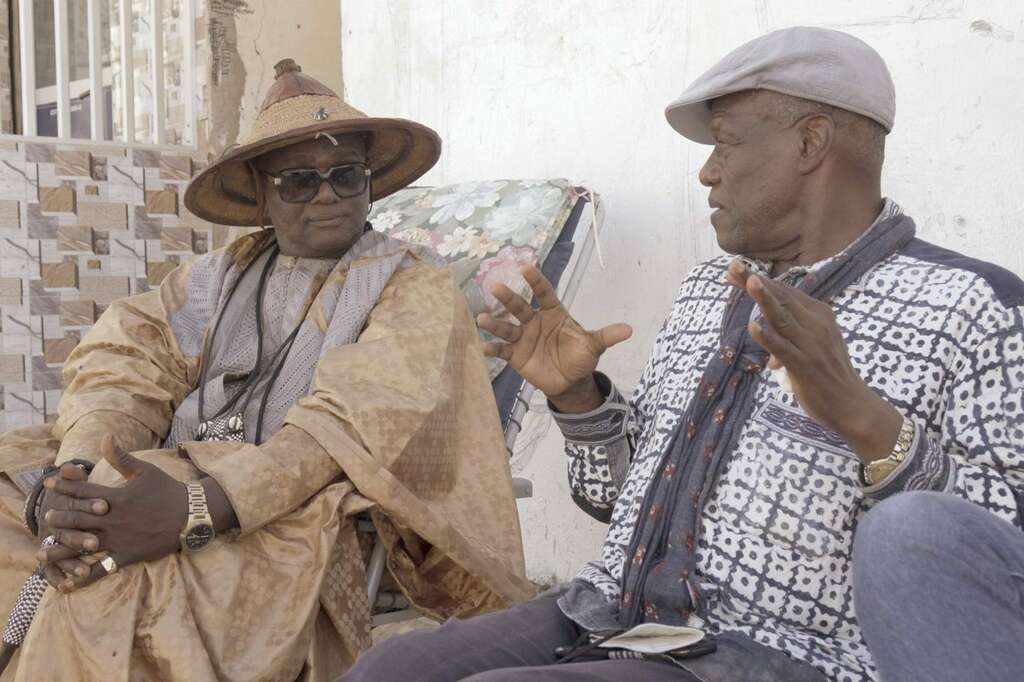 Manthia Diawara's latest essay film AI: African Intelligence explores the contact zones between African rituals of possession among traditional fishing villages of the Atlantic coast of Senegal and the emergence of new technology frontiers known as Artificial Intelligence. Considering the confluence of tradition and modernity, Diawara questions how we could move from disembodied machines towards a more humane and spiritual control of algorithms. Could Africa be the context of emergence of such improbable algorithms?
African Intelligence is a project by Manthia Diawara for the scientist in residence program, initiated by GLUON. We invited researchers Tarek Besold (Chief Behavourial Officer, Alpha Health, Telefonica) and Raoul Frese (Prof. Biophysics, Faculty of Sciences, Physics and Astronomy, VU Amsterdam) for a residency at the studio of Diawara in Yene nearby Dakar in Senegal. Over a 3-year period they engaged in diverse discussions aimed at challenging the hierarchy between the arts and empirical sciences predominant in the 20th century, and challenge the technological and scientific determinism by enabling artists' to input experimentally creative critical and societal ideas.
Manthia Diawara was born in Mali, West Africa. He is a distinguished Professor of Comparative Literature and Film at New York University. Diawara is a prolific writer and film-maker. His essays on art, cinema and politics have appeared in The New York Times Magazine, LA Times, Libération, Mediapart and Artforum. He has published several books on African and African American cinema. Diawara's notable films include: An Opera of the World (2017), Negritude: A Dialogue between Soyinka and Senghor (2016), Édouard Glissant, One World in Relation (2010), Maison Tropicale (2008) and Rouch in Reverse (1995).