The Institute for Human Activities was founded in 2012. With legal structures in Amsterdam, Brussels and Kinshasa, a number of renowned institutional partners and advisors, and a dedicated team of artists and scholars, the Institute's raison d'être is to recalibrate art's critical mandate.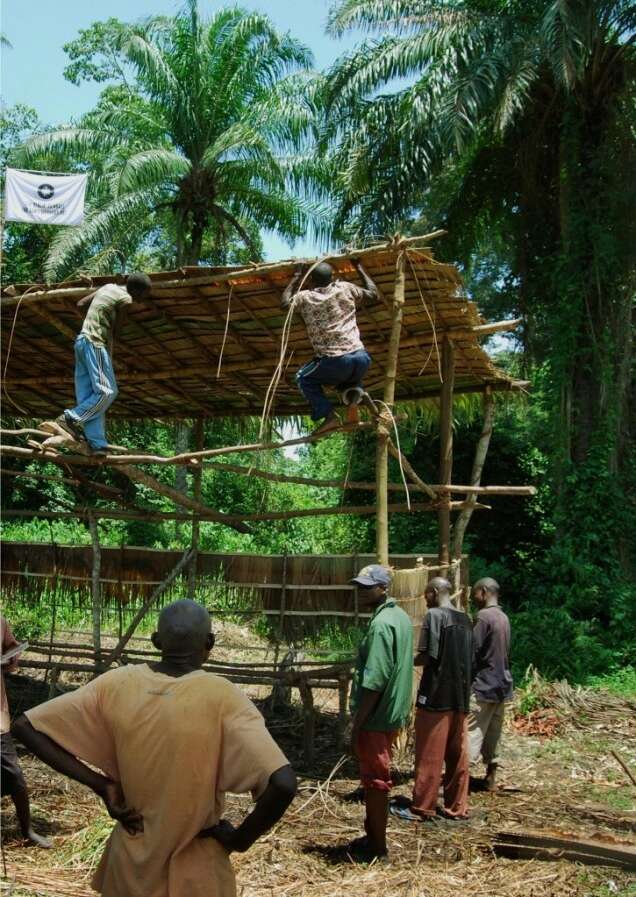 In the transfer of critical, interventionist art from the areas of intervention to the areas where the art is presented to audiences, a gap seems to arise; a gap very similar to the division between labor and profit in other globalized industries. Art may expose the need for a political change in Nigeria or Peru, but in the end brings beauty, opportunity and capital to Berlin-Mitte, or Chelsea and the Lower East Side in New York.
We may lament this and feel that the alliance between art, money and power undermines art's integrity and critical mandate. However, we believe that the radical acceptance of the terms and conditions of the production of art will offer the potential to forge a new mandate for critical art.
The Institute for Human Activities operates on a settlement in the Democratic Republic of the Congo, eight hundred kilometers upstream from Kinshasa on the river Congo. Here, in one of the most burdened yet promising regions in the world, the Institute launched its five-year Gentrification Program. In an in-vitro testing ground, it mobilizes the modalities of art production. In the course of its implementation, the Institute will establish a site for love, art and profit.
From May 8 until May 11, artistic director of the Institute for Human Activities, Renzo Martens, will give a lecture, in the context of the Kunstenfestivaldesarts, explaining the aims and the workings of the Gentrification Program. He will offer a first insight into the Institute's activities.
On the Institute for Human Activities
08 & 10.05.2013: 20:30

09 & 11.05.2013: 18:00

EN


±1h
€ 12 / € 10

Q & A with the artist after each lecture
Tickets: http://www.kfda.be/en/tickets


CREDITS
Lecture by
 Renzo Martens
Developed in collaboration with 
Delphine Hesters, Els Roelandt, Jaap Koster
Thanks to Barbara Van Lindt, Rudi Maerten
Presentation
 Kunstenfestivaldesarts, WIELS
Production 
Institute for Human Activities (IHA)
Co-production
 Kunstenfestivaldesarts
Supported by 
Mondriaan Fund, AFK, Prince Claus Fund, Van Abbemuseum (Eindhoven),
KASK School of Arts (Ghent), KVS (Brussels)