Book launch : Where do we migrate to ? Niels van Tomme, Aaron Schuster
(EN)
Where Do We Migrate To? is a book published in conjunction with the traveling exhibition of the same title, which explores diverging ways in which forms of migration, experiences of displacement, and questions of belonging have been addressed by artists in recent years. For the book, four prominent international writers were invited to reflect on the themes from the exhibition. Ranging from the playful to the theoretical, from the poetic to the philosophical, their essays call for an increasingly complex understanding of the contemporary migrant experience. The book also includes nineteen postcards by the artists participating in the exhibition, designed specifically for the publication and presenting multiple visual interpretations of migratory encounters.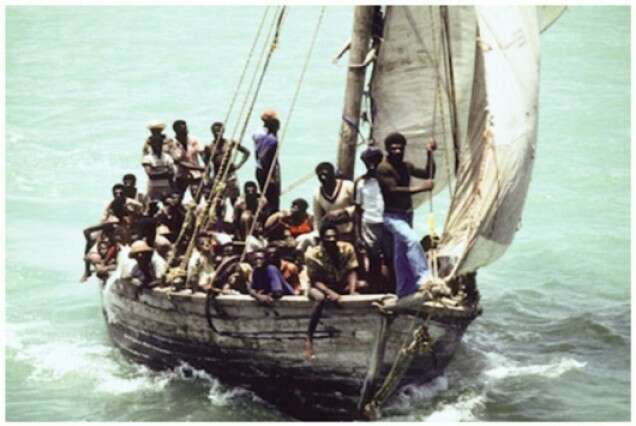 Publication editor Niels Van Tomme invites essayist Aaron Schuster for his presentation The Atopia of Philosophy, in which he asks how the figure of the exile, outcast, and migrant has become such a powerful metaphor for subjectivity in the contemporary imagination.
Aaron Schuster is a writer based in Berlin, where he is a fellow at the Institute for Cultural Inquiry. He has lectured and published widely on psychoanalysis and contemporary philosophy, and his writings on art have appeared in The Believer, Cabinet, Frieze, Frog, Metropolis M, and De Witte Raaf. He coauthored the libretto for Cellar Door: An Opera in Almost One Act (JRP Ringier, 2008), and his The Philosophy of Schizophrenia will appear as a book from M.I.T. Press in 2012.
Niels Van Tomme is a New York based curator, researcher, and critic. His exhibition Where Do We Migrate To? opened at the Center for Art, Design and Visual Culture in Baltimore in 2011and will travel to Parsons The New School of Design in New York, the CAC in New Orleans, and the Rubin Center for Visual Arts in El Paso in 2012 and 2013. He is a Contributing Editor of Art Papers and publishes internationally in journals, magazines, and exhibition catalogues. Van Tomme is currently co-editing the book Aesthetic Justice, forthcoming from Antennae Series by Valiz, Amsterdam, in 2012.
Where Do We Migrate To?
Edited by Niels Van Tomme
Contributions by Svetlana Boym, Amitava Kumar, Aaron Schuster, and Niels Van Tomme
Artworks by Acconci Studio, Svetlana Boym, Blane De St. Croix, Lara Dhondt, Brendan Fernandes, Claire Fontaine, Nicole Franchy, Andrea Geyer, Isola and Norzi, Kimsooja, Pedro Lasch, Adrian Piper, Raqs Media Collective, Société Réaliste, Julika Rudelius, Xaviera Simmons, Fereshteh Toosi, Philippe Vandenberg, and Eric Van Hove
Published by the Center for Art, Design and Visual Culture, Baltimore, 2011
Available from D.A.P. | Distributed Art Publishers, Inc.
ISBN: 9781890761141