Indiscipline is an annual one-day happening with performances and experimental interventions set at the Grand Casino in the Belgian seaside resort of Knokke-Heist. Known for its rich art and film history—in particular the legendary EXPRMNTL film festival (1949-1974)— the casino offers a rare and surprising context that encourages new forms of perception, experience and corporeality.

Featuring : Mounira Al Solh, Darius Dolatyari-Dolatdoust, Kiluanji Kia Henda, Emmilou Roessling, Stine Janvin, The Zangles & Xavier Garcia Bardon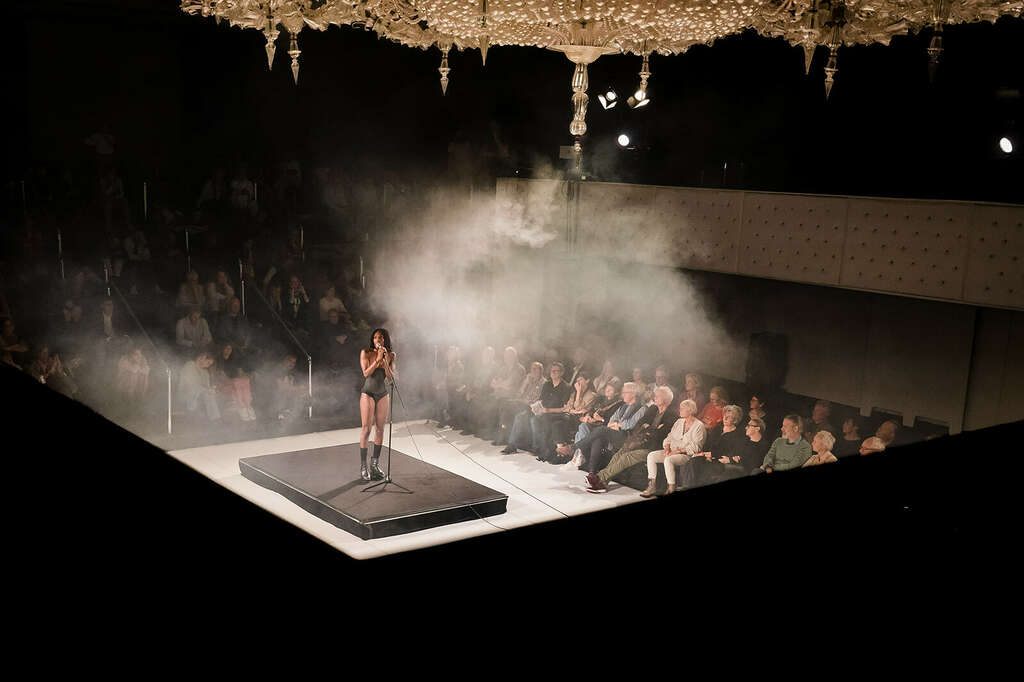 For the 2023 edition, Xavier Garcia Bardon (BE) returns to lift the veil on the 1967 EXPRMNTL festival and regail us with the stories and the gossip of the infamous festival for avant-garde Film. Darius Dolatyari-Dolatdoust (IR/FR/PL) finds inspiration in the seductive tapestries of Jean Lurçat—still on view at the casino—to create a performance piece featuring newly created costumes. Time is spent in different and idle ways in a durational dance piece by Emmilou Roessling (DE) that looks to the skies above and the earth below. Visual artist Mounira Al Solh (LB) recalls the mild sea air from Beirut and heads for the beach to express her profound devotion for the sea. Kiluanji Kia Henda (AO) uses a shadowplay to take us on a historical tour of the statues gracing the Kinaxixi Square in Luanda, an important site mirroring the historical and social transformations in Angola. Stine Janvin's (NO) sound performance features echo and synth samples and pays homage to some of the vocalist's favorite pop songstresses. Finally, the Antwerp based all-female choir The Zangles (BE) leads us into the merry night with their huge ego's and small voices.
Curated by: Dirk Snauwaert & Helena Kritis
In collaboration with: Knokke-Heist and Jester, Genk

PRACTICAL
Happening organised by WIELS at Grand Casino Knokke

Address: Grand Casino Knokke, Zeedijk-Albertstrand 509, 8300 Knokke-Heist

Tickets: € 30 or € 10 (-26 years old)

Carpool: Are you driving back from Knokke-Heist to Brussels or elsewhere and do you still have some seats left? Or are you looking for transport back after the event? Join or use this carpool platform.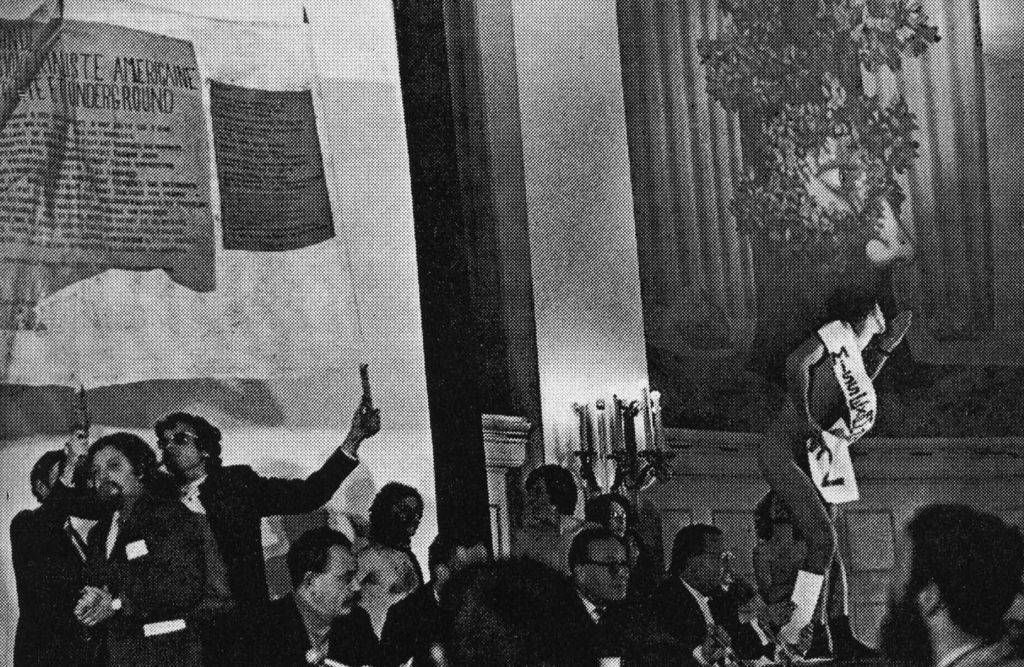 The casino of Knokke-le-Zoute in 1968.
PROGRAMME
16:30 I ONGOING
Exhibition curated by XAVIER GARCÍA BARDÓN
EXPRMNTL 4
> Vlaamze zaal

By all accounts, EXPRMNTL 4 (December 1967) is remembered as the legendary edition of the Knokke-le-Zoute experimental film festival. A landmark event in media arts of the 1960s, it crystallized the energy, the aesthetics but also the social, cultural and political preoccupations of the time. With a crowd of 3.000 filmmakers, artists, left-wing activists, cinephiles, hippies and enthusiastic youth filling the casino, EXPRMNTL 4 turned out of control. This exhibition will gather photographs, flyers, press clips and other printed material, and the remarkable film shot by Claudia von Alemann at the scene. With appearances by John Latham, Marcel Broodthaers, Yoko Ono, Hugo Claus, Holger Meins, Jean-Jacques Lebel, Phil Bloom, Harun Farocki, Armand Gatti and many others.

In collaboration with CINEMATEK.
"A survivor. I am one of the survivors of this 4th Experimental Film Festival held in Knokke-le-Zoute. A survivor of a crazy world. A world of delirium."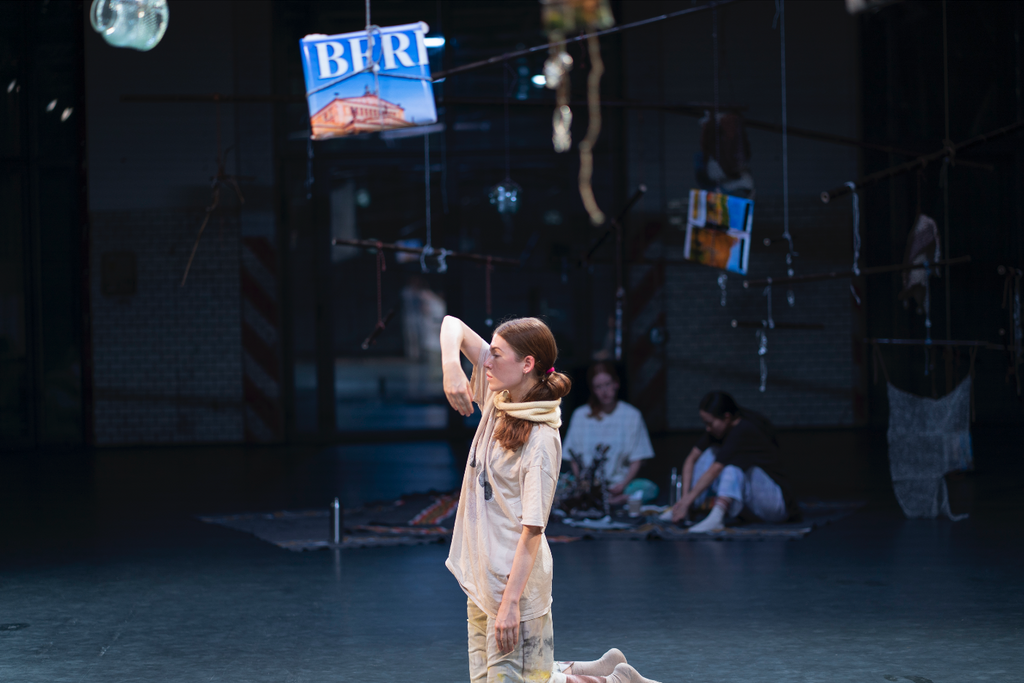 16:30 I ONGOING
EMMILOU ROESSLING
COPERNICUS DRIFT (3h15min, relaxed performance / dance)
> Kroonluchterhal
In Copernicus Drift four women dance together, evoking a space to contemplate the notion of paradigm shift – an irreversible advancement within a discipline, generating tension between new knowledge and the inevitable coming-to-an-end of established world views. The piece unfolds over the duration of three hours in an ever-changing landscape, in which the audience is invited to stay and drift, to meander through the private and the cosmic sphere, through intimacy and theory. Loosely inspired by the epic format of an Opera Seria the work touches on sensations of anxiety and grief, paradoxically experienced as a wishful anticipation of what is yet to come.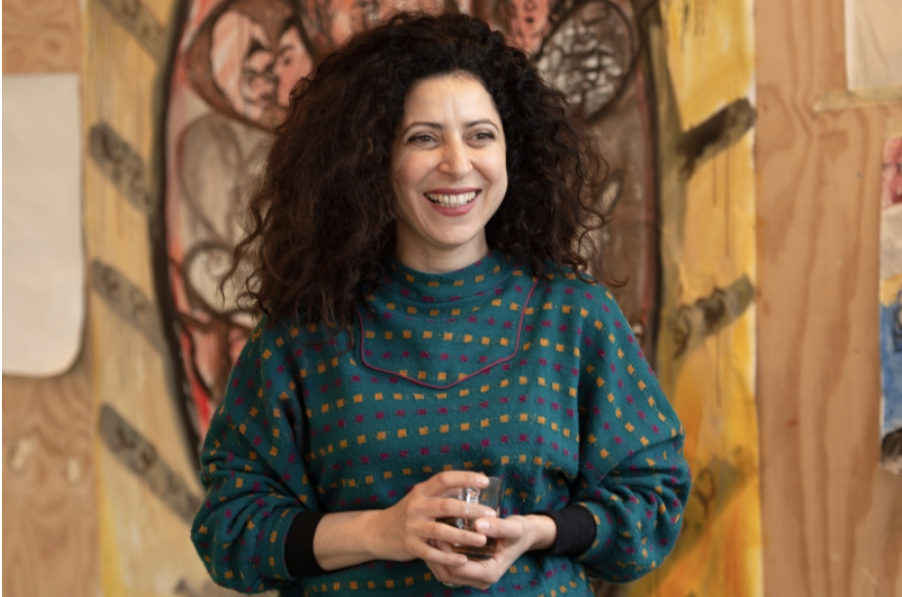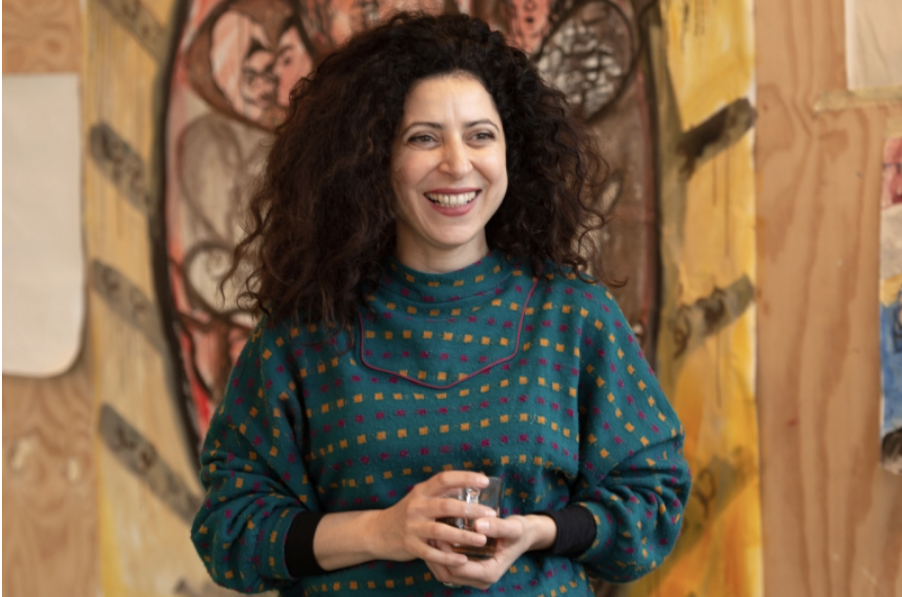 18:00
MOUNIRA AL SOLH
I WANT TO BE A PARTY (20 min, lecture-performance, EN)
> Kroonluchterhal

Inspired by social media posts of second-hand items sold by Syrians and Lebanese in Lebanon, Mounira Al Solh reflects on the ongoing impact that war and crisis have on people in the Middle East region. The artist recollects how her family members had to sell some of their belongings to escape wars from as early as the 1940s to the present day; selling objects enabled people to flee or to survive a few more weeks under curfew. In personalizing disasters and in connecting networks over time, spaces, countries, objects, and in the imagination, this work reflects an ongoing and growing crisis. Recent events and the context of the casino has prompted Al Solh to update her original script for this occasion.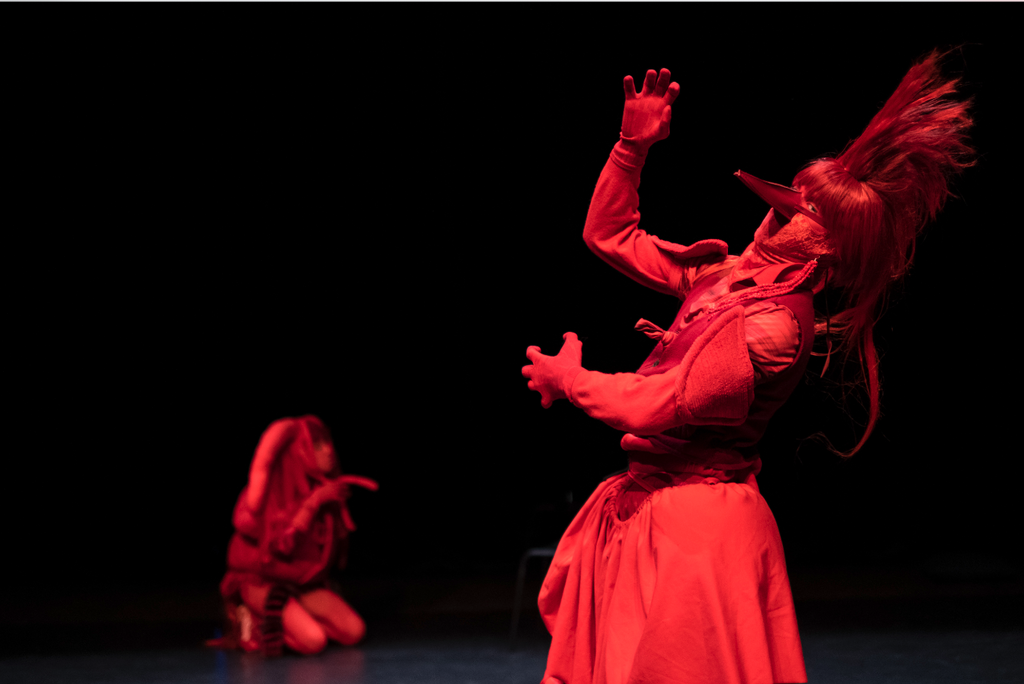 18:50
DARIUS DOLATYARI-DOLATDOUST
DRESSING (40 min, dance / performance)
> Magrittezaal
Dressing is a paradoxical daily gesture: depending on the individual, it aims to assi­mi­la­te into a soci­al group as much as to dis­tin­guish one­self from it. In order to propose new narratives, Darius Dolatyari-Dolatdoust uses costumes as a choreographic score, proposing a renewed way of moving, expressing oneself, performing. Three silhouettes are constructed and deconstructed, revealing before our eyes a group of creatures in perpetual metamorphosis, in turn familiar or monstrous.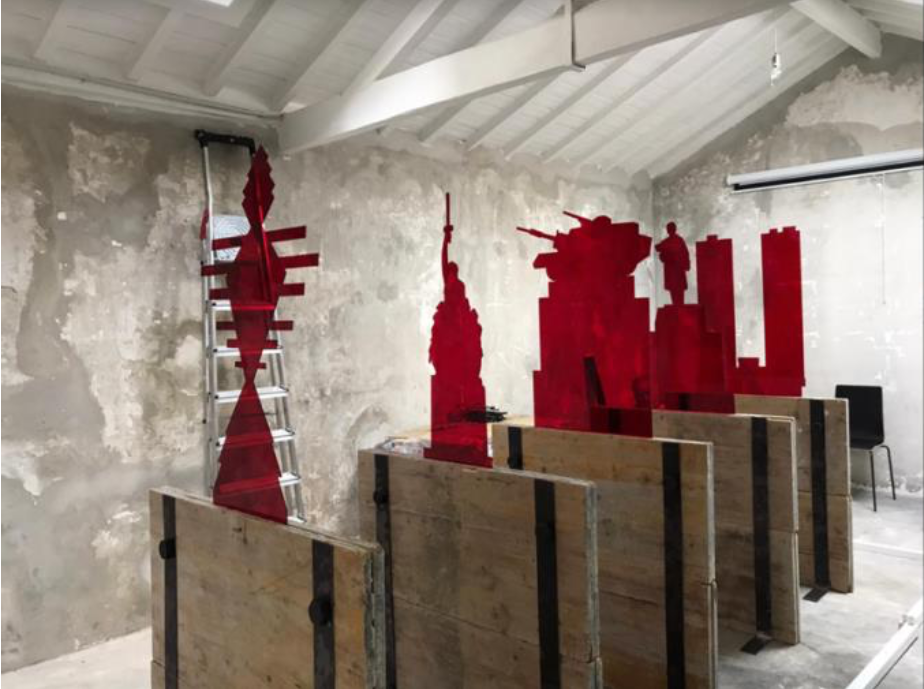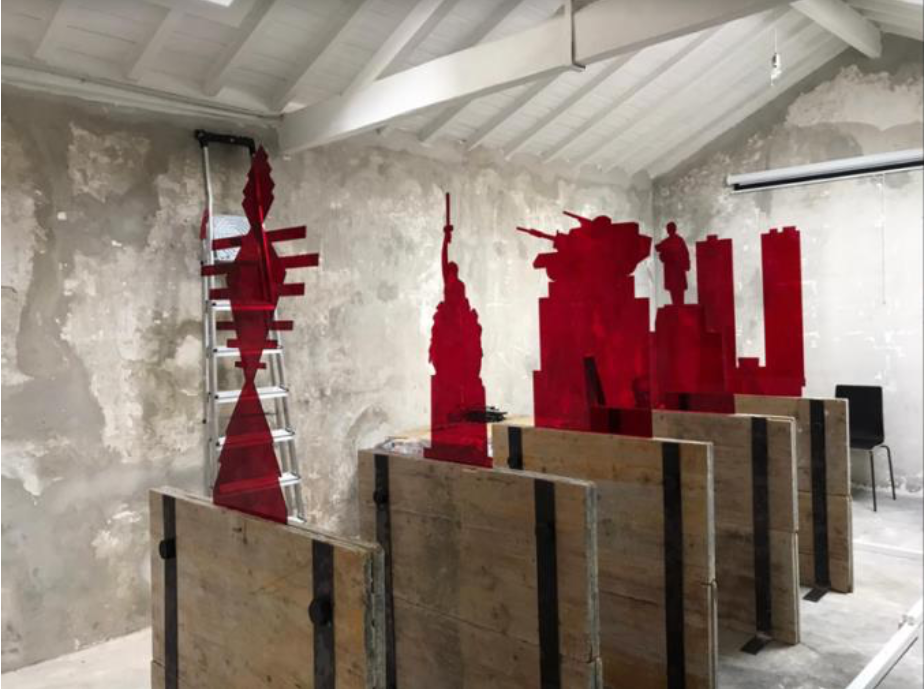 20:00
KILUANJI KIA HENDA
RESETTING BIRDS' MEMORIES (45min, shadow play performance, EN)
> Bonapartezaal

This musical, narrative performance immerses us in a shadowplay. The interaction between spotlights and video projection, between living persons and static objects evokes a story that hovers between past and present. The performance reconstructs the memory of Kinaxixi Square in the centre of Luanda – a symbol of Angola's violent past. Kiluanji Kia Henda is an artist and filmmaker from Luanda, Angola, who uses text and images to probe the sore spots in history. He does not shy away from confronting traumas but is able to look them in the eye and share them using fiction and poetry in his visual narratives.

In collaboration with JESTER, Genk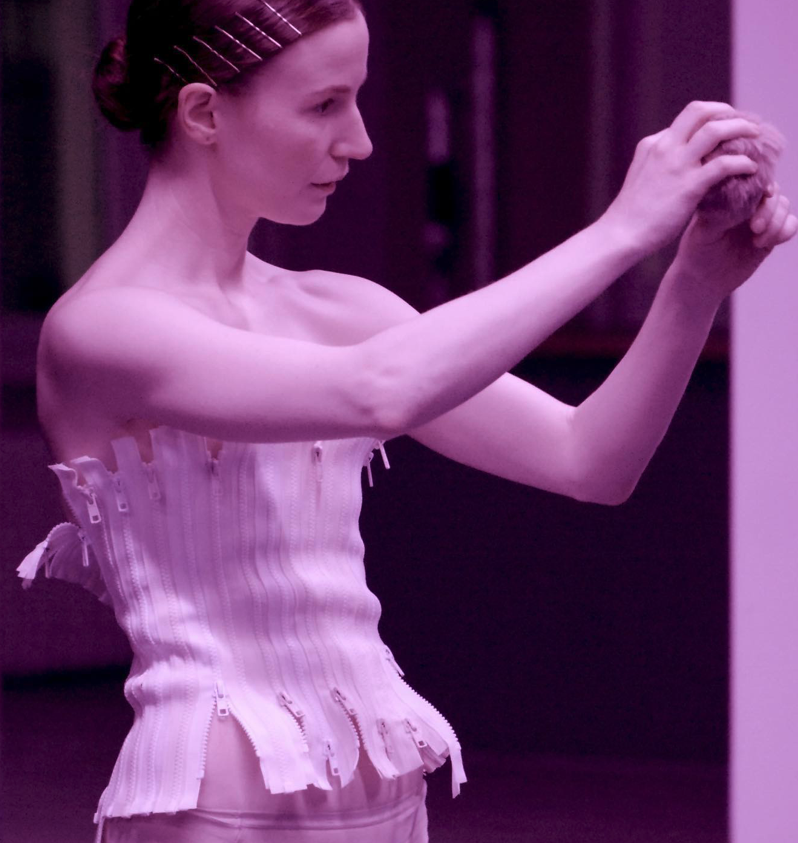 21:15
STINE JANVIN
POP COLORATURA (20 min, concert / musical performance)
> Kroonluchterhal

The vocalist Stine Janvin operates within the realm experimental music, sound and audio-visual performance. She has a vested interest in the ambiguous and unrecognisable qualities of the voice. Her recent work is focused on imitation, acoustics and the physicality of sound. She explores and challenges the physical features of the voice, the acoustics of her external/internal surroundings, and new performance strategies. Her latest piece Pop Coloratura features echo and synth samples and pays homage to some of the Stavanger-born vocalist's favourite pop songstresses.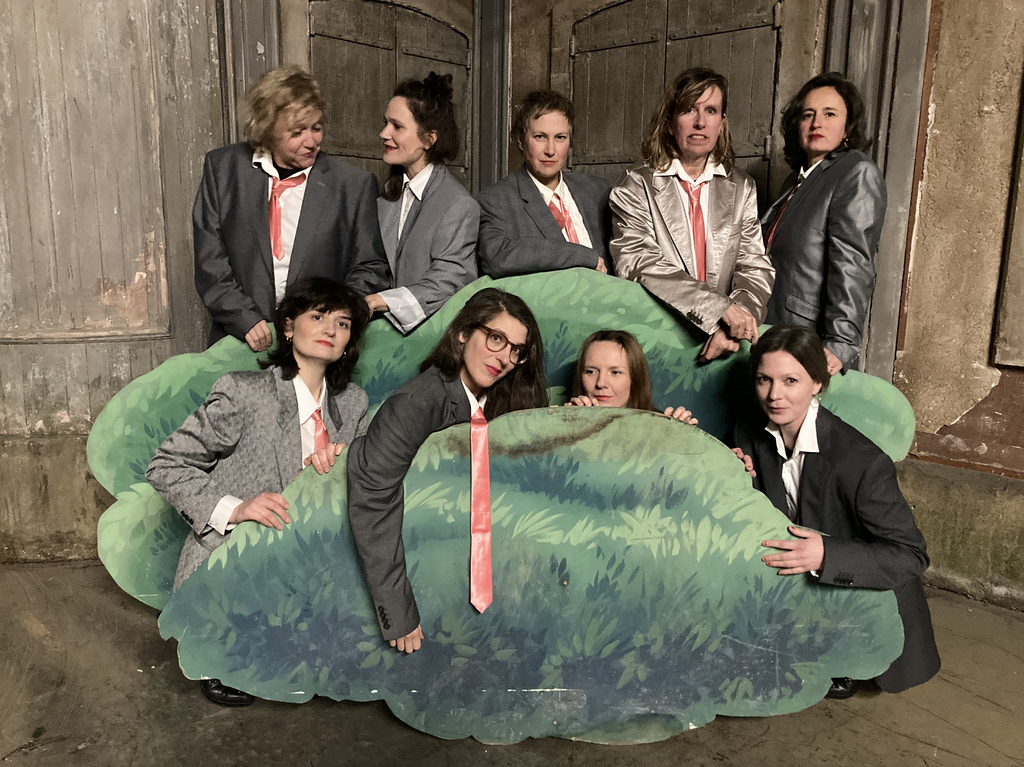 22:00

THE ZANGLES (25 min, concert)
> Bonapartezaal
The Zangles is an international and diverse company of female artists, theatre-makers and musicians, based in Antwerp. They are: Mia Prce (Miaux), Johanna Trudzinski (Lies Pauwels, BOG.), Michèle Matyn, Tina Schott (Megapause, Der Goldenen Schnautz), Eva Van Deuren (Orphan Fairytale), Jòhanna Kristbjorg Sigurdardottir, Jessie Schietecatte, Valentine Kempynck and Liesbet Swings (Theatre Artemis). Three years and two shows after their genesis, they are girding their loins for their next show! Nine female egos with big ideas and small voices combine their singing urges: will it be a musical? Will it be a raffle? No one knows! One thing is certain: it will be much ado about nothing.