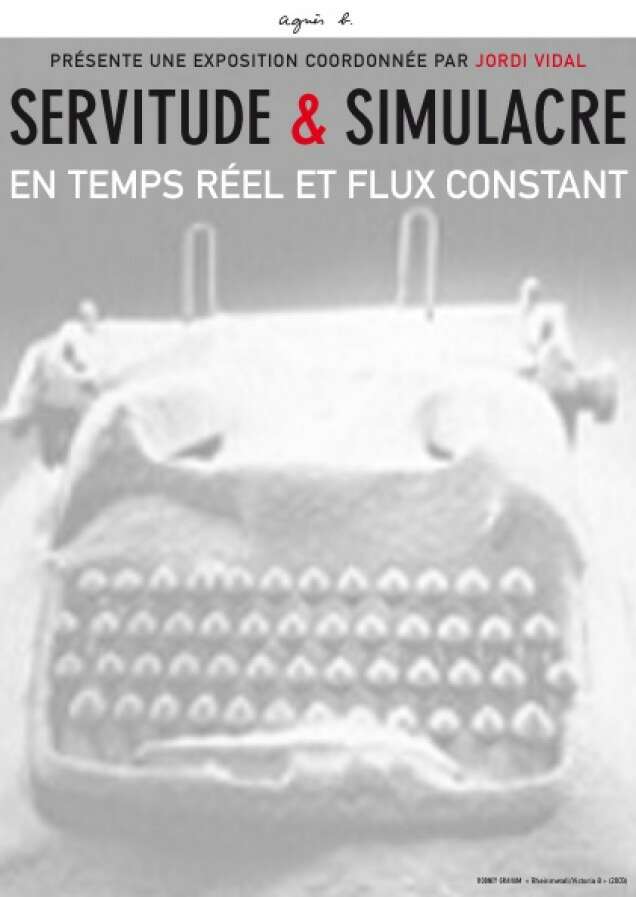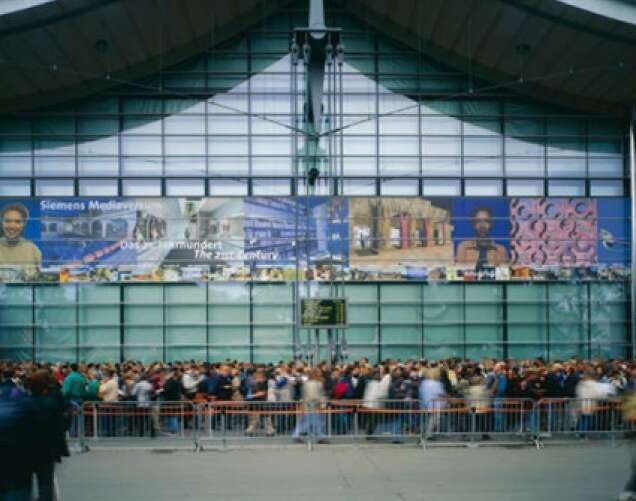 This film is an adaptation of the essay Jordi Vidal published in 2007. It is both a singular reading of the theses in the book (in their critic of postmodernism) and a recording device which comments on the works exhibited in February 2008 in the gallery space Agnès B, during the show Servitude et Simulacre. The film is a form of détournement, but it is foremost an experimental project questioning contemporary representation, its crisis and its consequences. It was presented as "prolog" of the Tate Triennal in London in April 2008

Jordi Vidal (b.1950) is a theoritician and Director of the artschool (HEART) in Perpignan.
Publications
* Opéra Chymica, éditions Dérive 17, 1981
* Révélations sur l'état du monde, éditions Dérive 17, 1984
* Résistance au Chaos, éditions Allia, 2002
* Traité du combat moderne : films et fictions de Stanley Kubrick, éditions Allia, 2005
* Servitude et simulacre en temps réel et flux constant, réfutations des thèses réactionnaires et révisionnistes du postmodernisme, éditions Allia, 2007
* La Otra, photographies de Bruno Serralongue, textes de Jordi Vidal et Joerg Bader, éd. Les Presses du réel, Dijon ; Centre de la Photographie, Genève.