Elisabeth Penker, Laure Prouvost & Tamuna Sirbiladze : 64hrs
All exhibitions are temporal; some last a few months or a few weeks and some only a few days. The title 64hrs is a calculation of the actual hourly duration of the show, making it seem more ephemeral than it is. Put in terms of hours, the temporal conditions of the exhibition question the value of artistic production.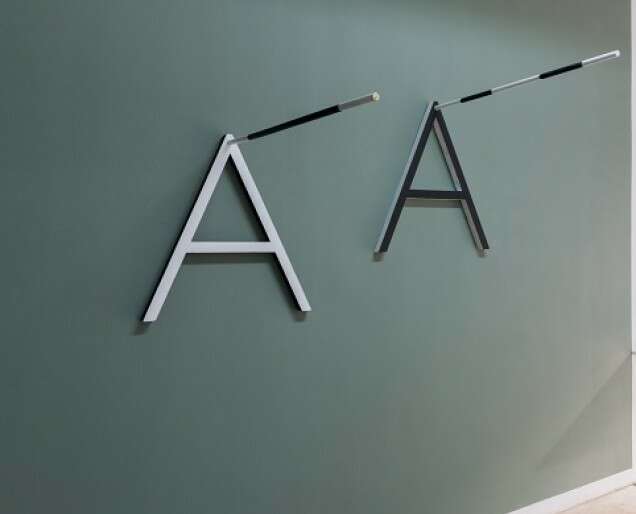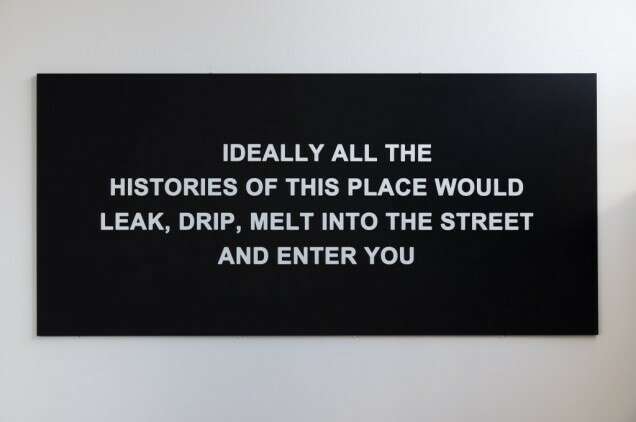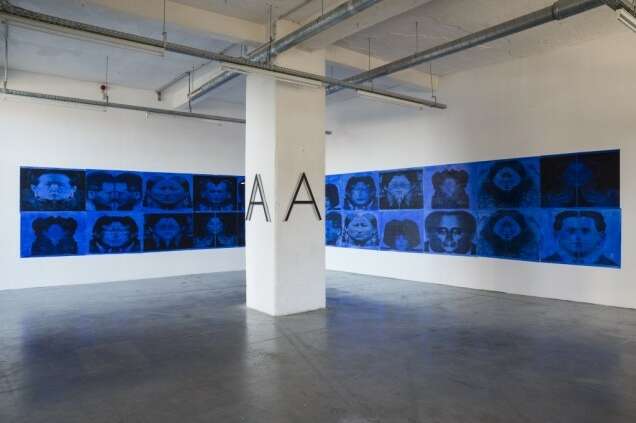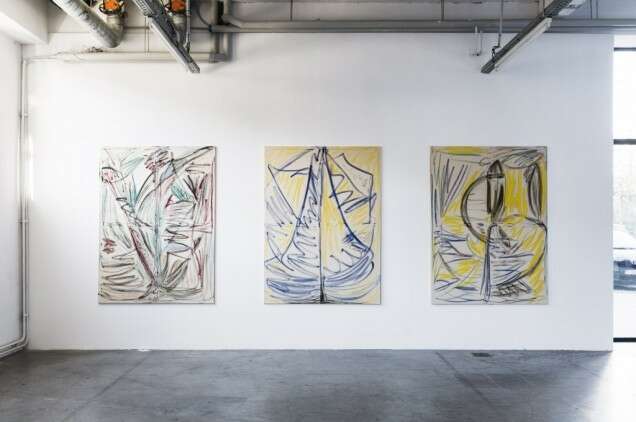 For this presentation, Penker has developed her A/I (Anna/Ida) sculptures that can be used as tables or hung on the wall and function as display elements. She has selected the A0 poster format to present her collages produced during her residency at WIELS in 2017, as well as three oil stick paintings by the Georgian-born artist Tamuna Sirbiladze and a text piece by Laure Prouvost.
Collaboration is an important element of Penker's practice. She has taken part in various artist groups such as Viennese Lounge (1998-2003), FO/GO Lab (2001-07) and Dada Da Academy (2008-), where Penker and Sirbiladze collaborated on numerous occasions, later followed by a joint presentation of their works in Athens (2018). Penker also recently collaborated with Laure Prouvost on a project at Charim Galerie in Vienna (2018). Though the individual works from each of the artists are singular, there are certain commonalities shared by these women artists from the same generation and similar backgrounds working on multiple mediums.