Daisuke Kosugi - Red Forests and Blue Clouds
WIELS Project Room, Tuesday until Sunday, 14:00-18:00
Former resident Daisuke Kosugi presents the sound installation Red Forests and Blue Clouds, originally commissioned for the 2022 Aichi Triennial in Japan, in the WIELS Project Room.
Opening : Wednesday 07-12-2022, 18:00-21:00
Free access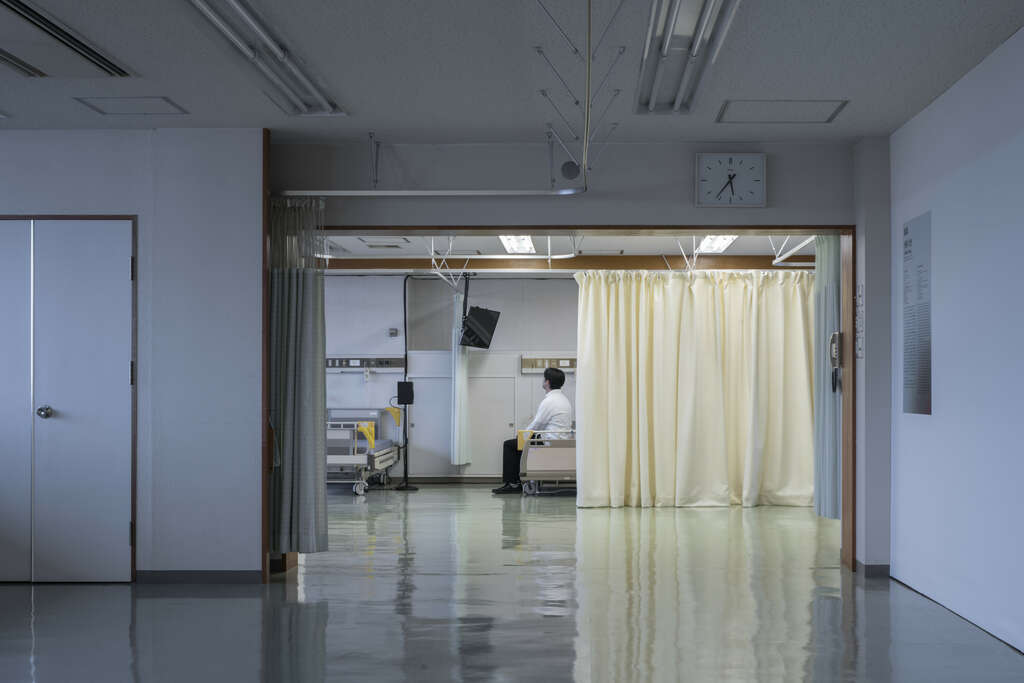 A sound installation, "Red Forests and Blue Clouds" (2022) was originally commissioned for Aichi triennale 2022 in Japan to be presented at the former Ichinomiya nursing school. Approaching the installation, one hears dialogue and descriptions of scenes involving various characters, including a man, a young girl, her mother, a nurse and someone who is evidently a patient, an elderly man and woman, and some children, spoken in subdued tones through speakers with a sense of "the unspoken" behind the audible sounds.

Kosugi has explored the question of "whether pain can be communicated (to others)" through video, sculpture, and performance. He investigates how art can respond to pain that is difficult to verbalize or manifest, ranging from wounds caused by social conflict and lack of freedom, to trauma and healing, to empathy fatigue suffered by caregivers such as medical professionals. Red Forests and Blue Clouds explores, in abstract terms, the tension between "reality as data in visible form" conveyed through screens, manipulated by visual technology to present only what we want to see, and "reality as lived by flesh and blood bodies." In satellite imaging utilizing invisible light wavelengths, forests are sometimes displayed in red and clouds in blue. If we attune our senses to the sound of the work, we can catch glimpses of everyday life during the pandemic and the outbreak of wars. This poses challenges to our lived reality, and to the imagination required to see through a world saturated with data and simulations.
The project is supported by Arts Council Norway and Office for Contemporary Art Norway (OCA)

Daisuke Kosugi was born 1984 in Tokyo, lives and works in Oslo and Farsund, Norway. Recent solo exhibitions include Daiwa foundation in London; Jeu de Paume in Paris; CAPC musée d'art contemporain de Bordeaux; Museo Amparo Puebla in México; Fotogalleriet in Oslo. Kosugi's work has been exhibited in various international institutions including Centre Pompidou in Paris, Whitechapel Gallery in London, Museum of Contemporary Art Tokyo, The Art Gallery of Western Australia in Perth and the 11th Gwangju Biennale in Gwangju in South Korea.