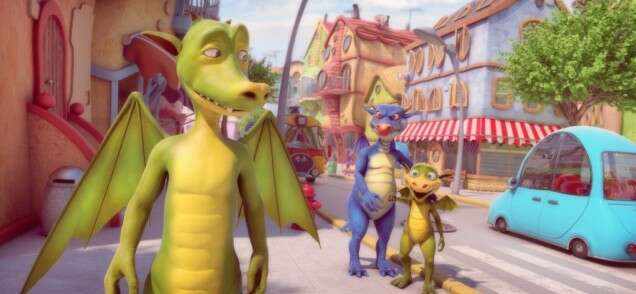 The Orchestra
Mikey Hill, 2015, Australie, 15', sans paroles
Imagine small musicians following you and playing the soundtrack of your life. That's the way it goes with the old Vernon.
About Coati
Alexandra Slepchuk, 2015, Russie, 6', sans paroles
This story learns how your weaknesses can become your strenghts. Sometimes particularities can help to get recognition.
Piccolo concerto
Ceylan Beyoglu, 2016, Allemagne, 6', sans paroles
The small flute Piccolo goes on an adventure, looking for it's new melody.
The musical Dragon
Camille Müller, 2015, suisse, 8'26", sans paroles
A little girl becomes friends with a dragon. They play music together but it's not without danger…
The Last tar
Yashin Nahani, 2016, Iran, 10'50", sans paroles
The târ is the oldest Iranian musical intrument. This movie shows the special relationship between an old man and his târ.