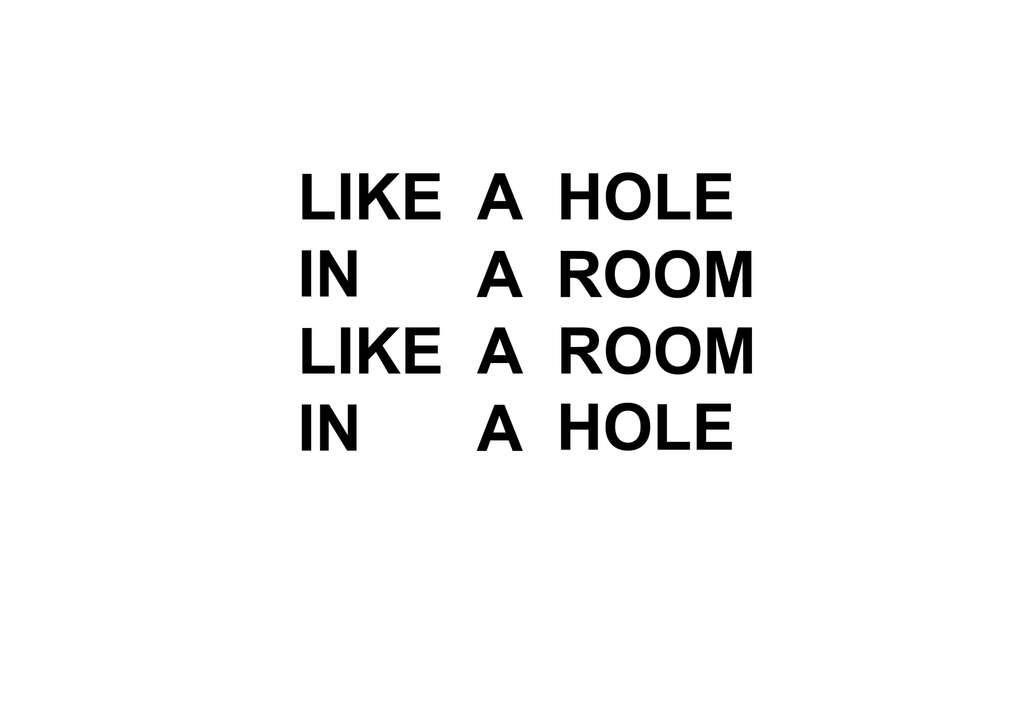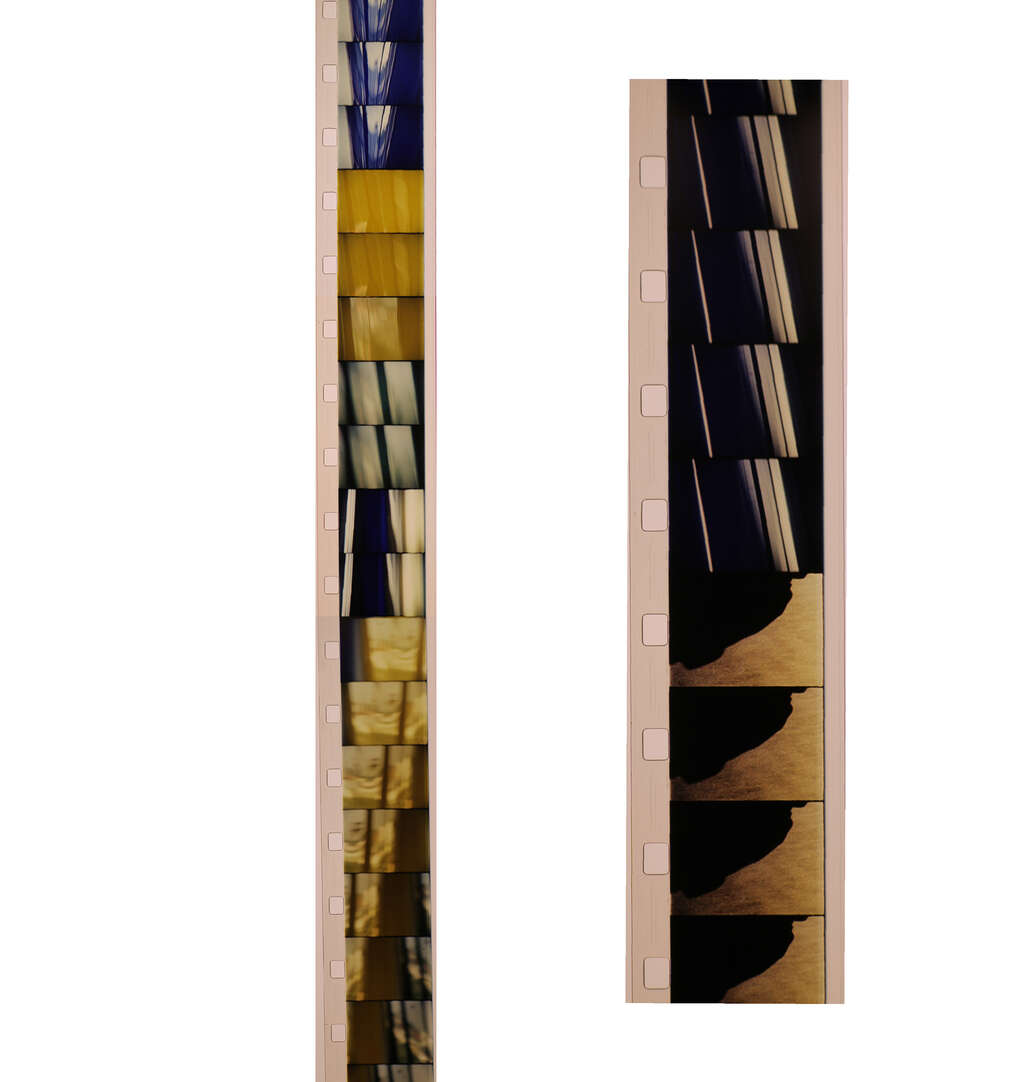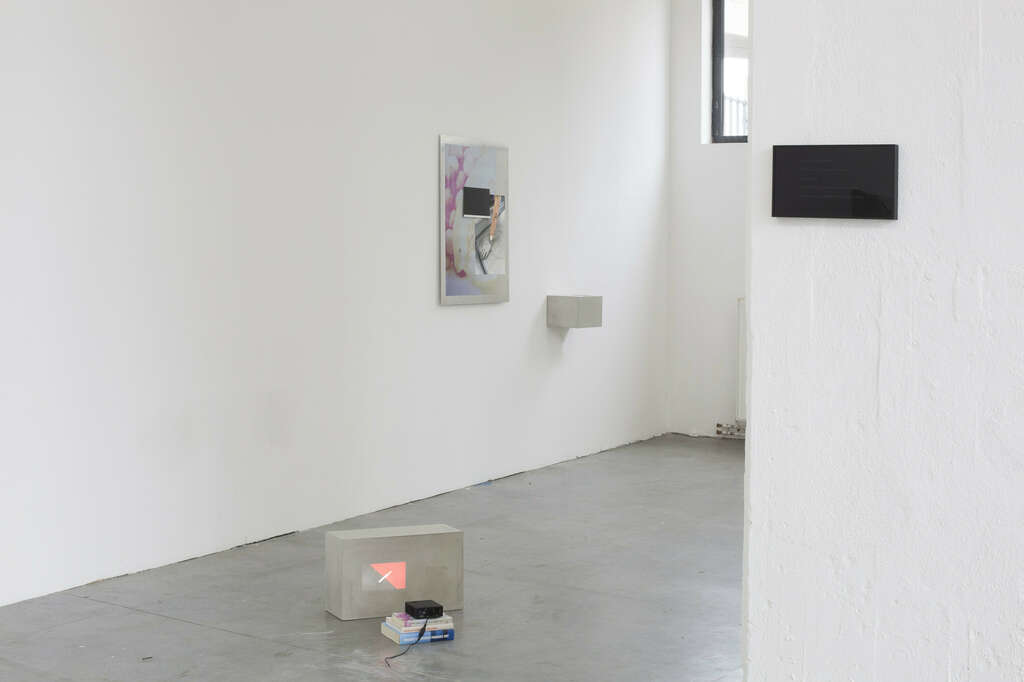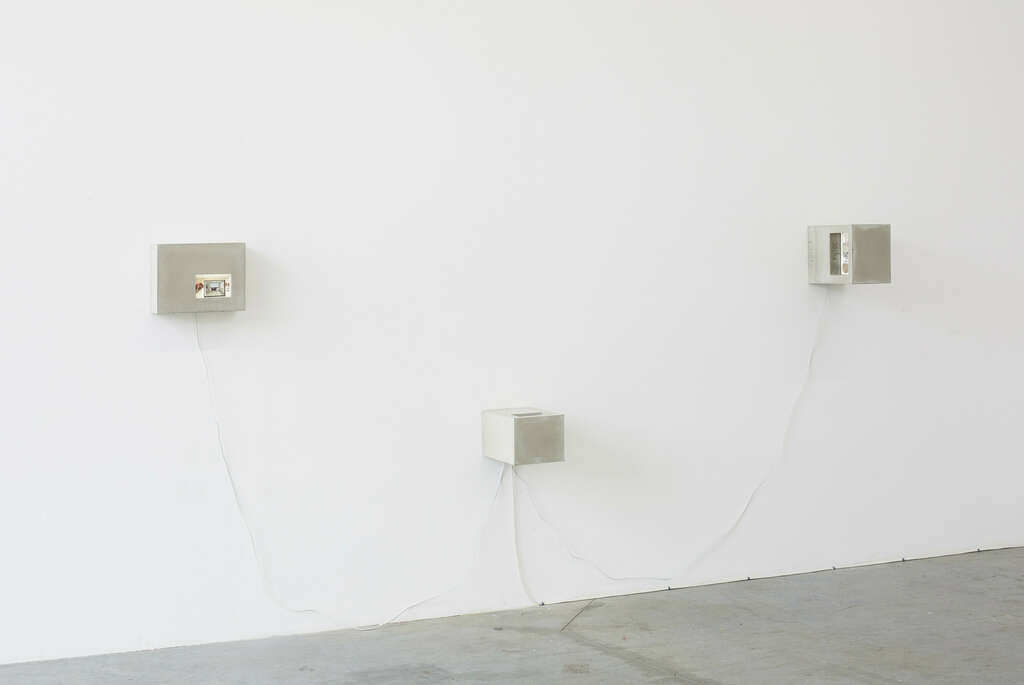 'Through my work I explore and ask questions about the spaces we occupy and move within; in foreign and self-created, in real and virtual architectures, in outer and inner, in physical and mental rooms. What social changes and technologies these spaces are formed and influenced by. When new shapes appear or disappear from our lives. Usually, spaces are containers for life situations, life takes place in spaces. In my objects and installations, the spaces themselves become protagonists and begin to tell of what happens or does not happen in them.
'My works refer to a between state-ness, they favor the momentary and the microscopic, the day to day transformations. I collect materials in urban environments, almost like a somnambulist, and as I move through cities, I'm occasionally struck by moments of intersection and interconnection. The notion of being in transit, caught in between worlds, between purpose, seems to have a relevance, they symbolize to
me a moment of connectedness between different worlds, moments where symbols and signs are in constant flux with one another.'
Bernd Oppl, born 1980 in Innsbruck, lives and works in Vienna. Main solo shows: "Hidden Rooms" Kunstraum Dornbirn "Intermission", Galerie Krinzinger, Vienna (2016); "Inhabited Interiors" Georgia Museum of Arts, USA; RLB Atelier, Lienz; Amstel 41, Amsterdam (2014); Neue Galerie, Innsbruck (2012); MQ - Artist Quarterly, Sotheby's, Vienna (2010); Kunstverein das weisse haus, Vienna (2009). Oppl participated to the WIELS residency programme in 2017.
Elisabeth Molin, born 1985, Copenhagen. Lives in London and Copenhagen. Her work was recently shown at 32nd Images Festival, Toronto (2019), Sundy, London (2019), CCA ANDRAXT, Mallorca (2019), Sixty Eight Institute, Copenhagen (2018), Austrian Cultural Forum, London, (2018), MAW, New York (2018), ISCP, New York (2018).
WIELS Project Room
27.09 - 13.10.2019
Opening: 26.09.2019, 20:00-22:00
Open Tuesday > Sunday, 14:00-18:00
Free entrance