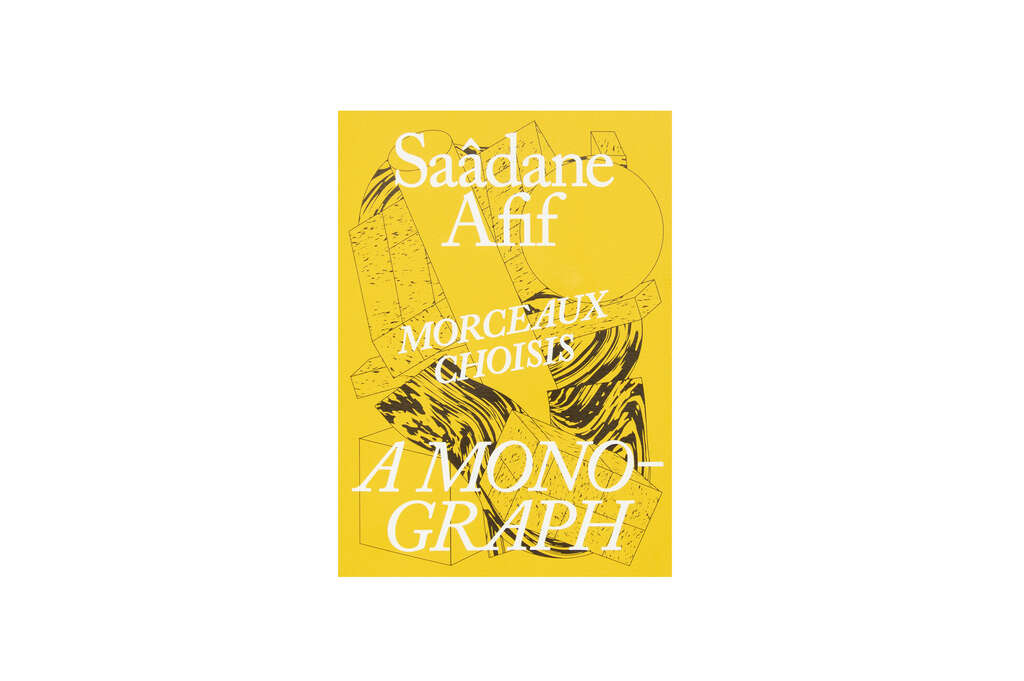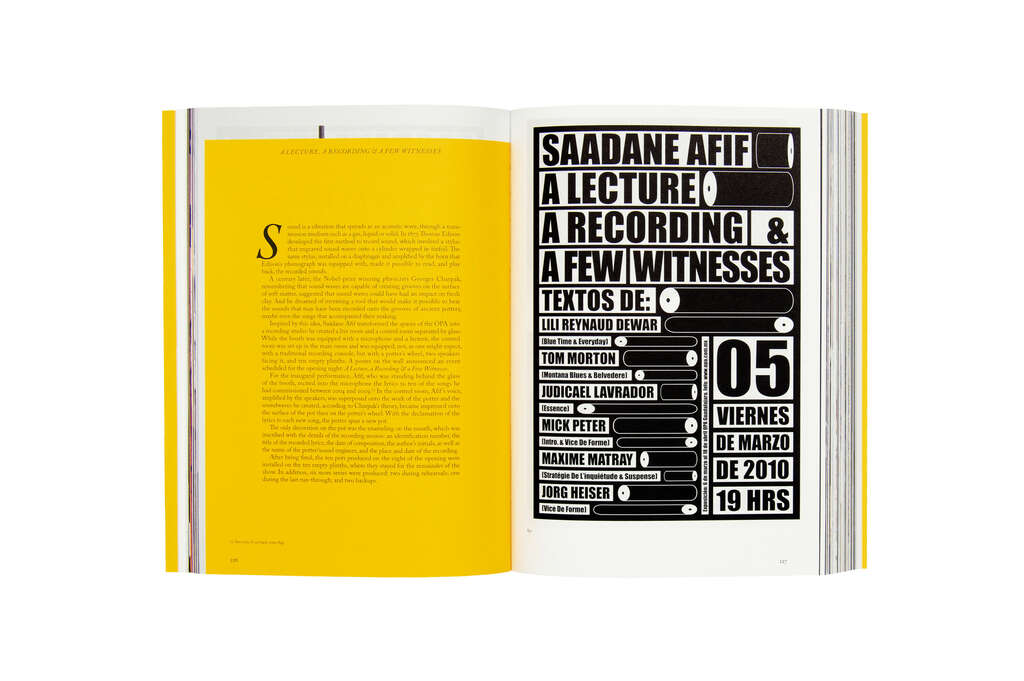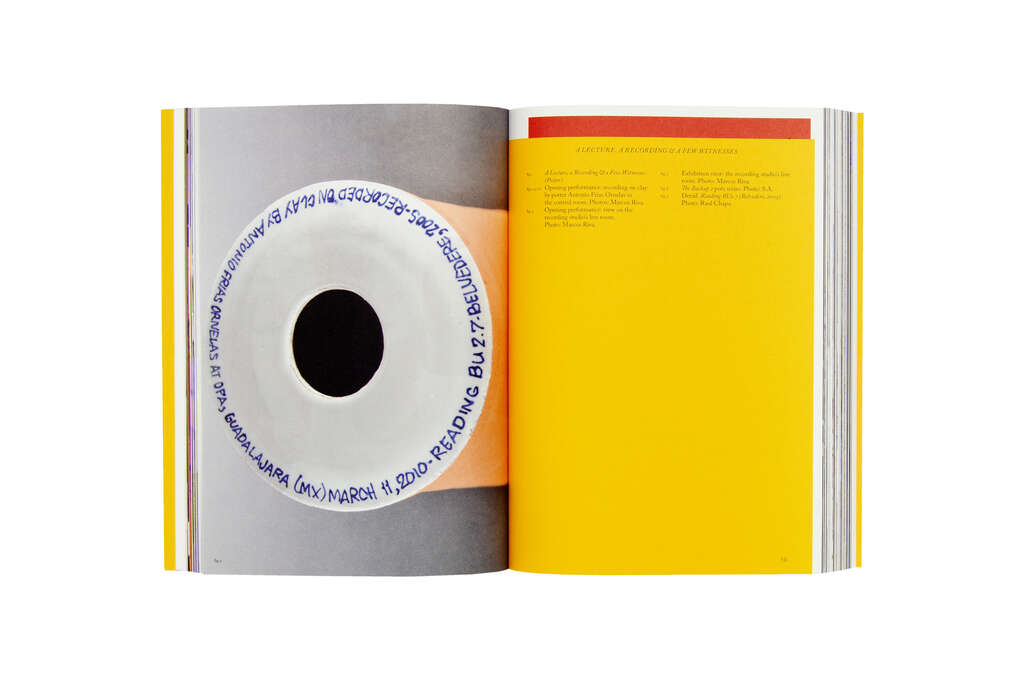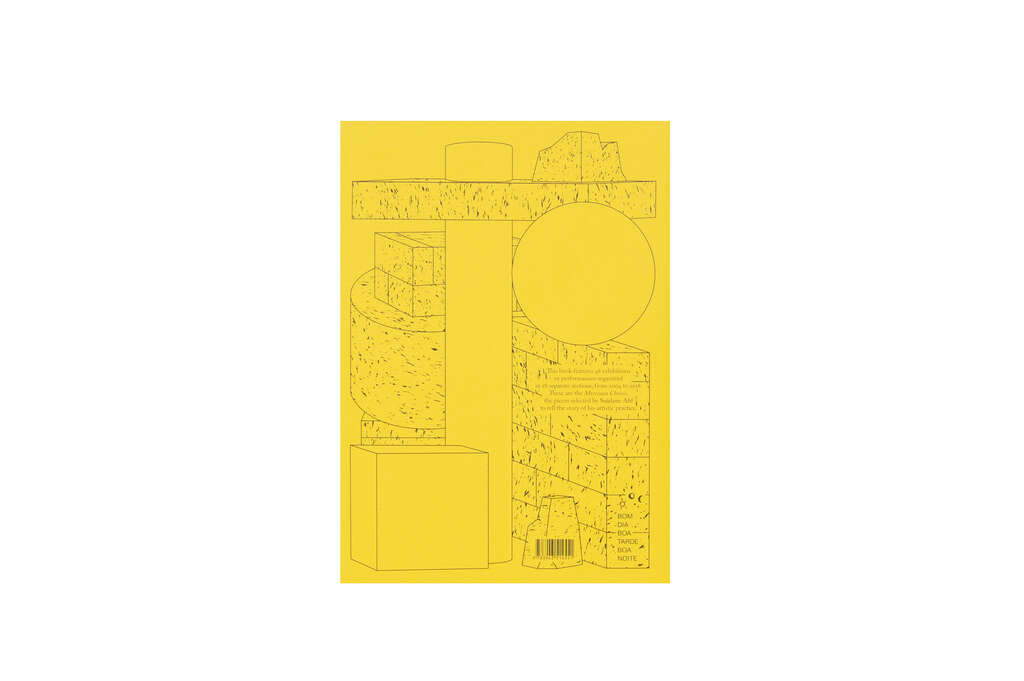 Saâdane Afif
Morceaux Choisis, A Monograph
€ 4800
2021 Softcover, 480 pages, 20 x 28 cm,
Published by BOM DIA BOA TARDE BOA NOITE
Texts by Lili Reynaud-Dewar, Zoë Gray, Lily Matras, Yasmine d'O., Jörn Schafaff.
Design by Eurogroupe
English
ISBN 978-3-943514-55-1
Morceaux choisis is the first seminal overview of Saâdane Afif's artistic practices. The publication features 48 exhibitions or performances organized in 28 separate sections, covering a period of 14 years.
Ranging from Melancholic Beat at Museum Folkwang in Essen (2004), the exhibition Paroles at WIELS (2019) to the recent exhibition Musiques pour tuyauterie at mor charpentier in Paris (2018), the monograph considers the format of the exhibition as the medium through which Afif's work takes shape and can be read.
Each one of the figuring exhibitions form an individual booklet: the pages with full color reproductions of the individual works and installation views are inserted within four additional pages providing the exhibition's title, description, details and captions.
These 28 booklets form the body of the publication. The exhibition texts have been written by Lily Matras and Yasmine d'O. They are accompanied by an interview of Saâdane Afif by Lili Reynaud-Dewar, two critical texts by Zoë Gray and Jörn Schafaff, an index of the exhibited works and an index of Afif 's released books and records.
Exhibition