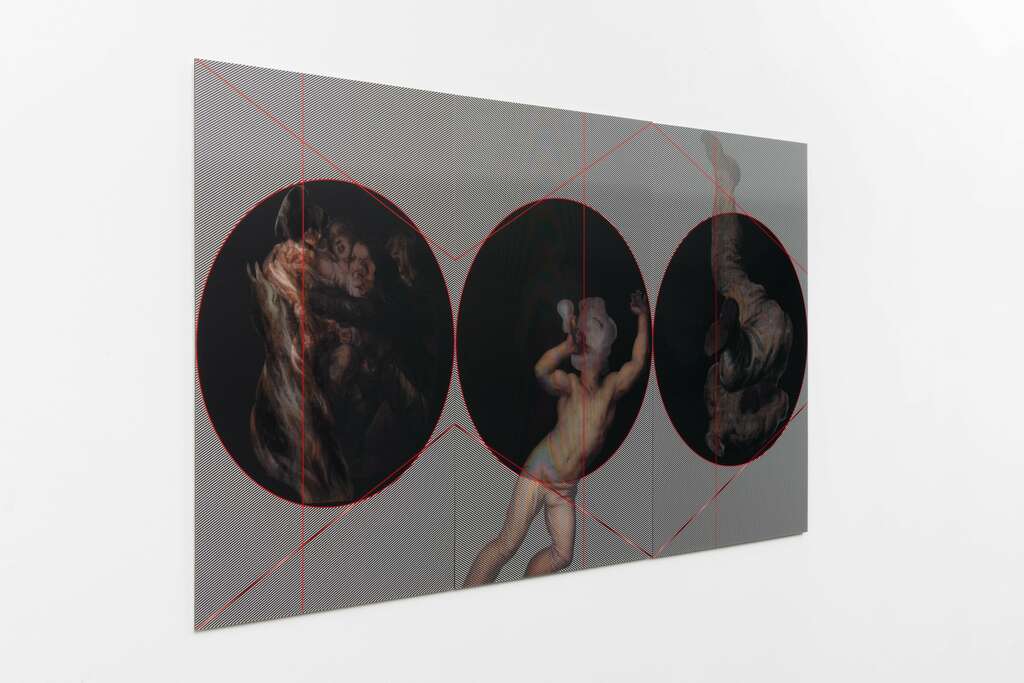 R. H. Quaytman, Installation view of Triptych 'Modern Subjects, Chapter Zero'. Photo: We Document Art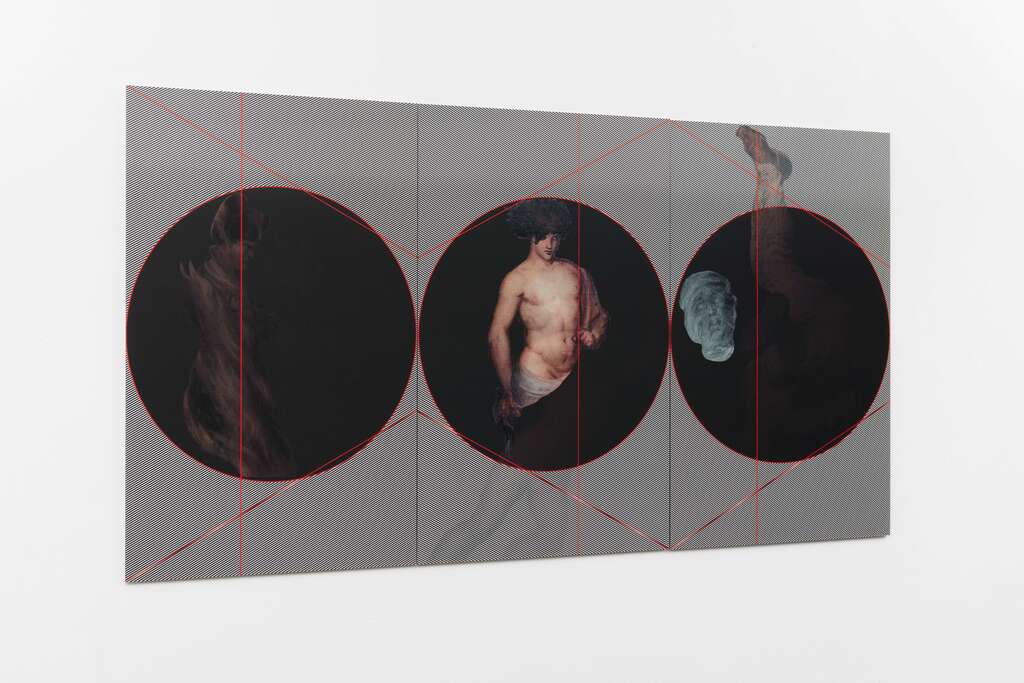 R. H. Quaytman, Installation view of Triptych 'Modern Subjects, Chapter Zero'. Photo: We Document Art
R. H. Quaytman
Modern Subjects, Chapter Zero | Lenticular Edition
€ 3 60000
2022 Edition: 20 + 5 AP (each)
Technique: photographic print mounted on dibond, hanging rail
Size: 508 x 822 mm
Signed by the artist on the back
R. H. Quaytman's exhibition at WIELS titled Modern Subjects, Chapter Zero, which was on show from 10.09.2021 to 30.01.2022, will be remembered for its focus on the work and the studio-museum of Belgian painter Antoine Wiertz. Quaytman has now produced a lenticular edition pursuing her investigation into the ideas and politics communicated via the remarkable aesthetics of Wiertz.
The special edition exists as a combinable triptych: each lenticular panel can exist by itself, or be combined, into a diptych or as the entire set as triptych. In an extension of Quaytman's use optical patterns as the background to the paintings, thanks to the lenticular print, the figures seem animated as the viewer moves past the work, bringing Wiertz's melodramatic characters to life.
In her introductory pamphlet to her exhibition, Quaytman wrote of Wiertz: "His painting skills, these critics might say, are insufficient in light of such troublesome characteristics. To this, I have found myself saying, slow down – don't look at Wiertz like you do other painters. Resist the impulse to focus discretely on individual paintings. Diffuse your attention outward past his rough, hand-painted frames and grasp the context of the museum as a whole, as it presents an expanse filled not only with every genre of painting, but also of sculpture, drawing, architecture, music, gardening, social activism and philosophy. It seems appropriate now to recall this train wreck of history which barrels beside us into the always-just-ahead tunnel of the future. Maybe it will turn out that Wiertz's visions will succeed…"
Modern Subjects, Chapter Zero (A Scene in Hell): 20 ex.
Modern Subjects, Chapter Zero (The Suicide): 20 ex.
Modern Subjects, Chapter Zero (Thoughts and Visions of a Severed Head): 20 ex.

PRICES (VAT incl.):
Individual: € 3600,-
Pairs: € 6600,-
(1 & 2, 1 & 3)
Triptychs are sold out. Individual edition and diptych combination still available. Please contact us for more information or to view the works on site.

Exhibition