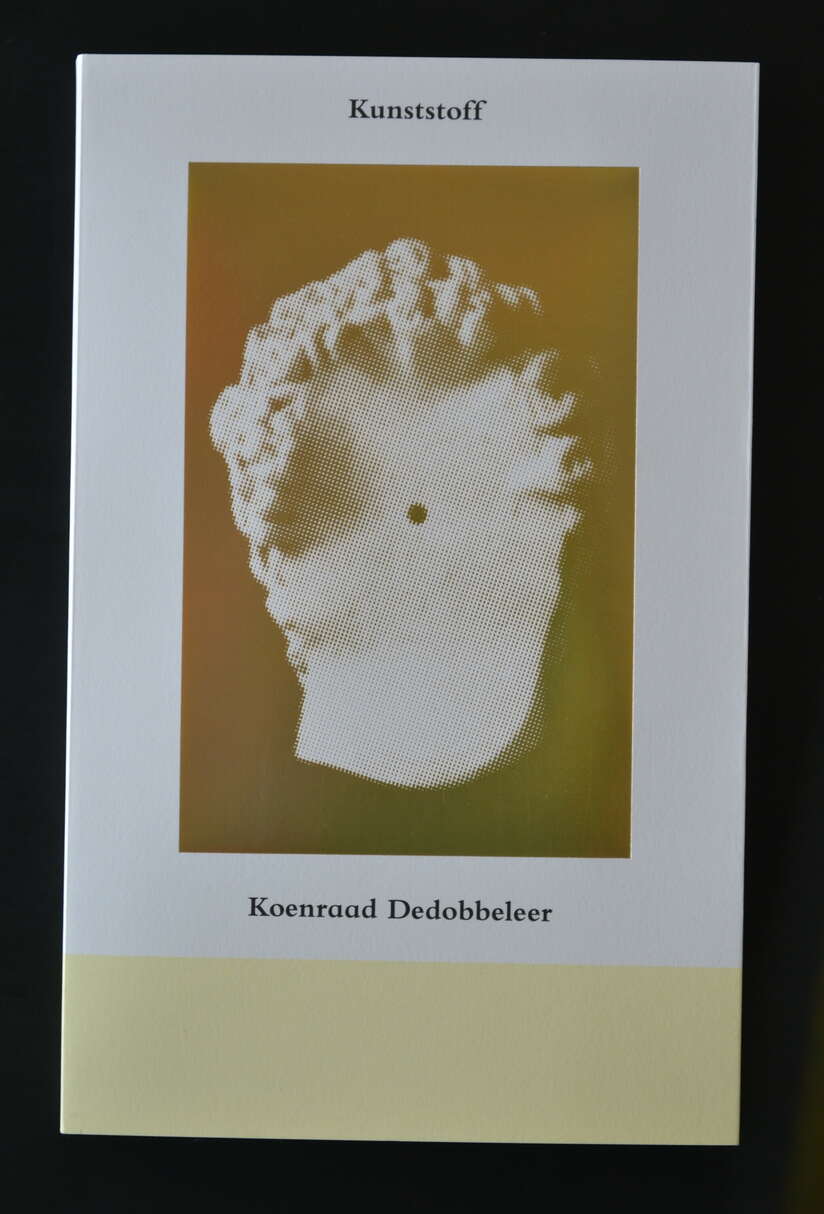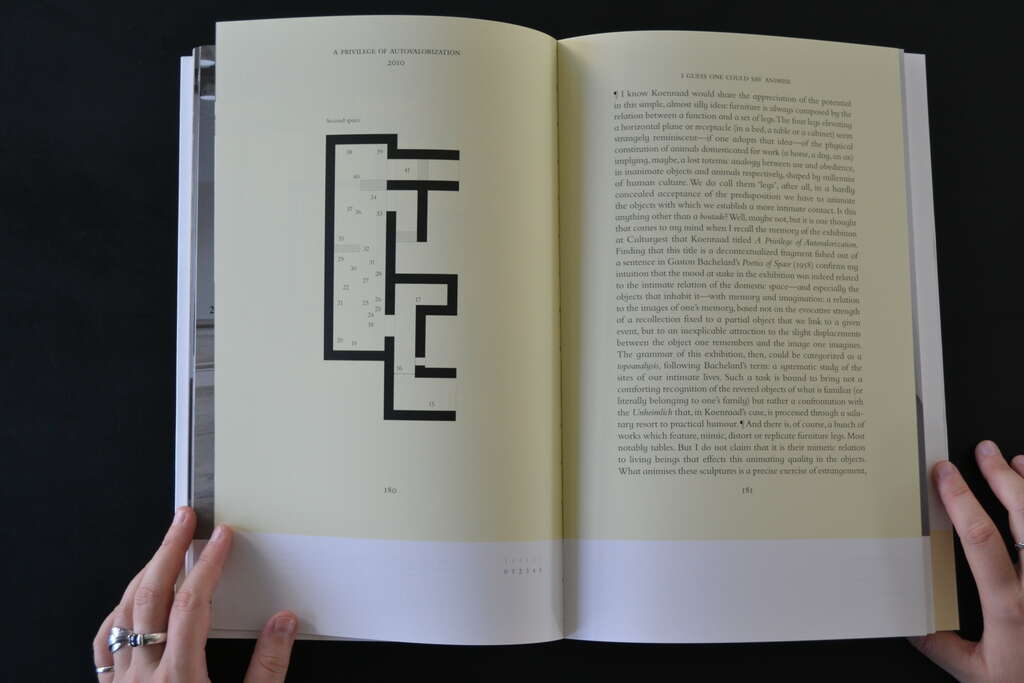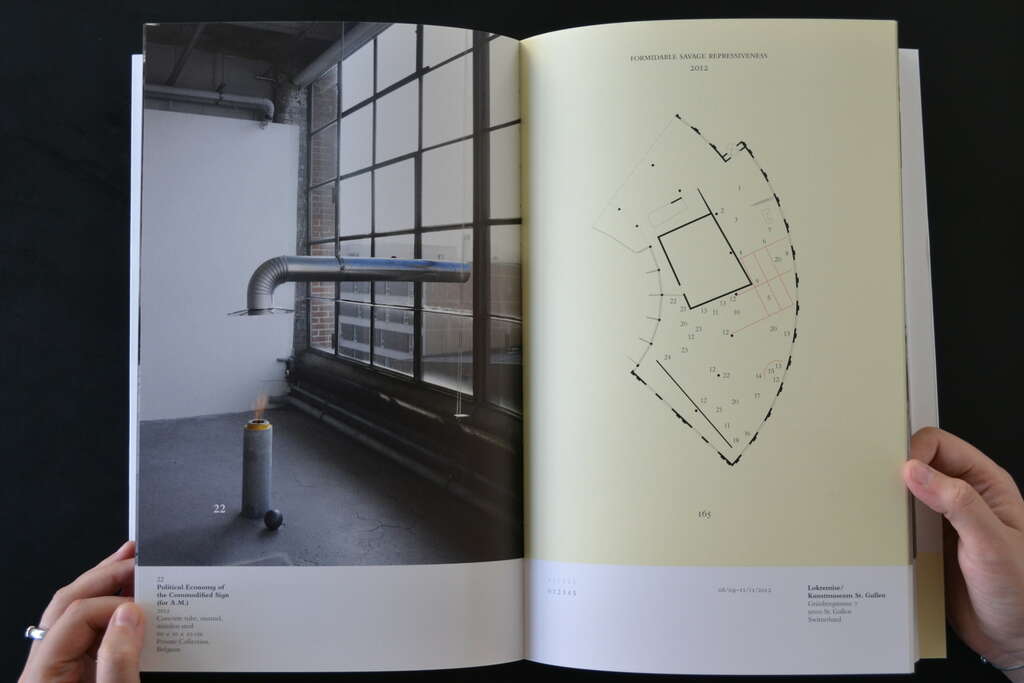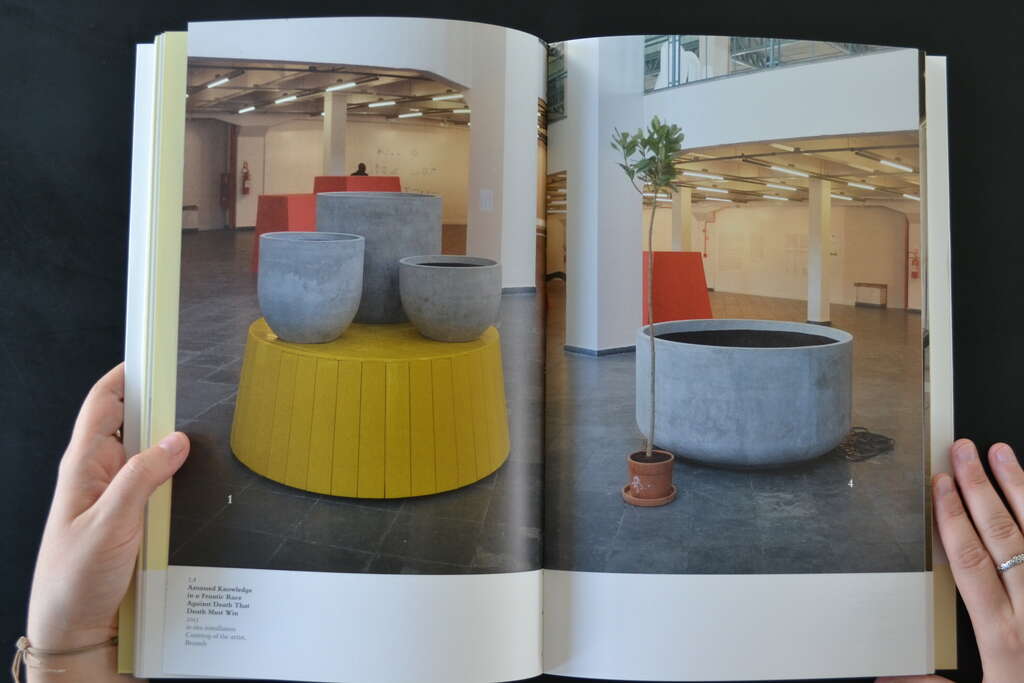 Koenraad Dedobbeleer
Kunststoff
€ 3980
2018
Published by WIELS; Kunst Museum Winterthur; Kunstverein Hannover; Koenig Books, London
Edited by Koenraad Dedobbeleer & Zoë Gray
Design by Joris Kritis
ENG with translations in FR, NL, DE
ISBN 978-3-96098-465-8
Koenraad Dedobbeleer's practice is a multifaceted, open-ended experiment. With curiosity and humour, he creates sculptures, installations, publications and photographs teeming with references to art, design and architecture.
Dedobbeleer's first monograph – published on the occasion of his exhibition at WIELS – traces the development of his practice since 2006. It features an introduction by WIELS senior curator Zoë Gray, followed by an analysis of his fascination with methods of display written by art historian Patricia Falguières.
The book provides a playful and in-depth exploration of Dedobeleer's work through 16 selected exhibitions (2006-2017). They are generously illustrated with installation views, floor-plans and newly written texts by artists and curators who experienced these exhibitions first hand: Harold Ancart, Lauren Barnes, Susanne Bieri, Konrad Bitterli, Sofía Hernández Chong Cuy, Kris Kimpe, Pierre Leguillon, Rita McBride, Asier Mendizabal, François Piron, Claire Le Restif, Dieter Roelstraete, Dirk Snauwaert, Susanne Titz, Phillip Van den Bossche and Janneke de Vries.
Supported by :
Henry Moore Foundation
CLEARING, Brussels / New York,
Mai 36, Zürich
ProjecteSD, Barcelona
Wilgelover nv./sa., Waregem
Raymond vzw/asbl, Brussels
Exhibition