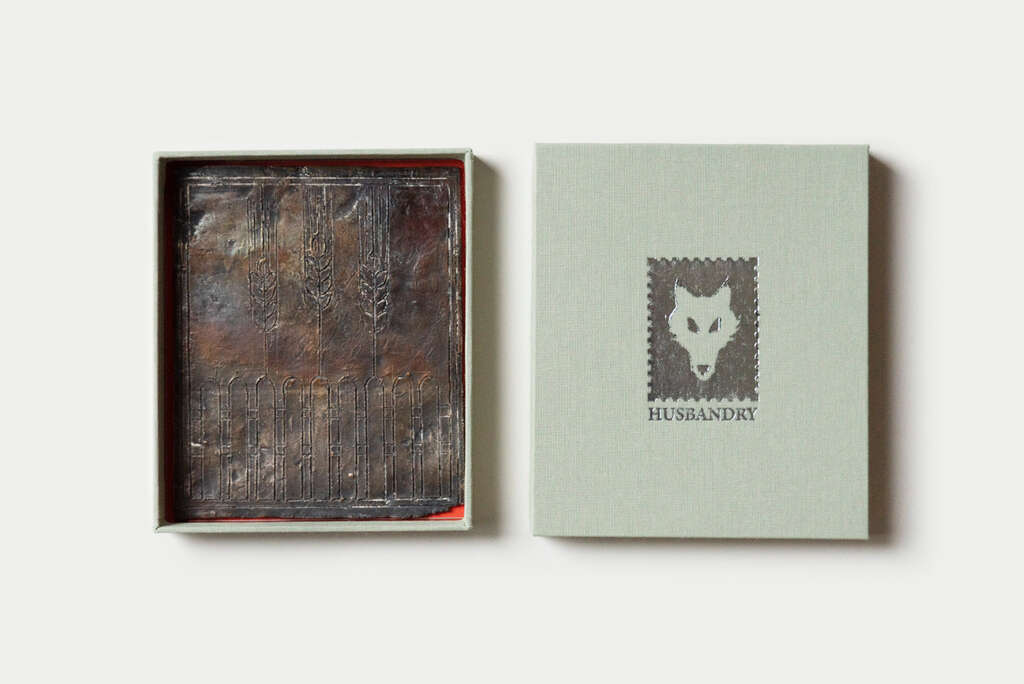 Photo: Alexandra Bertels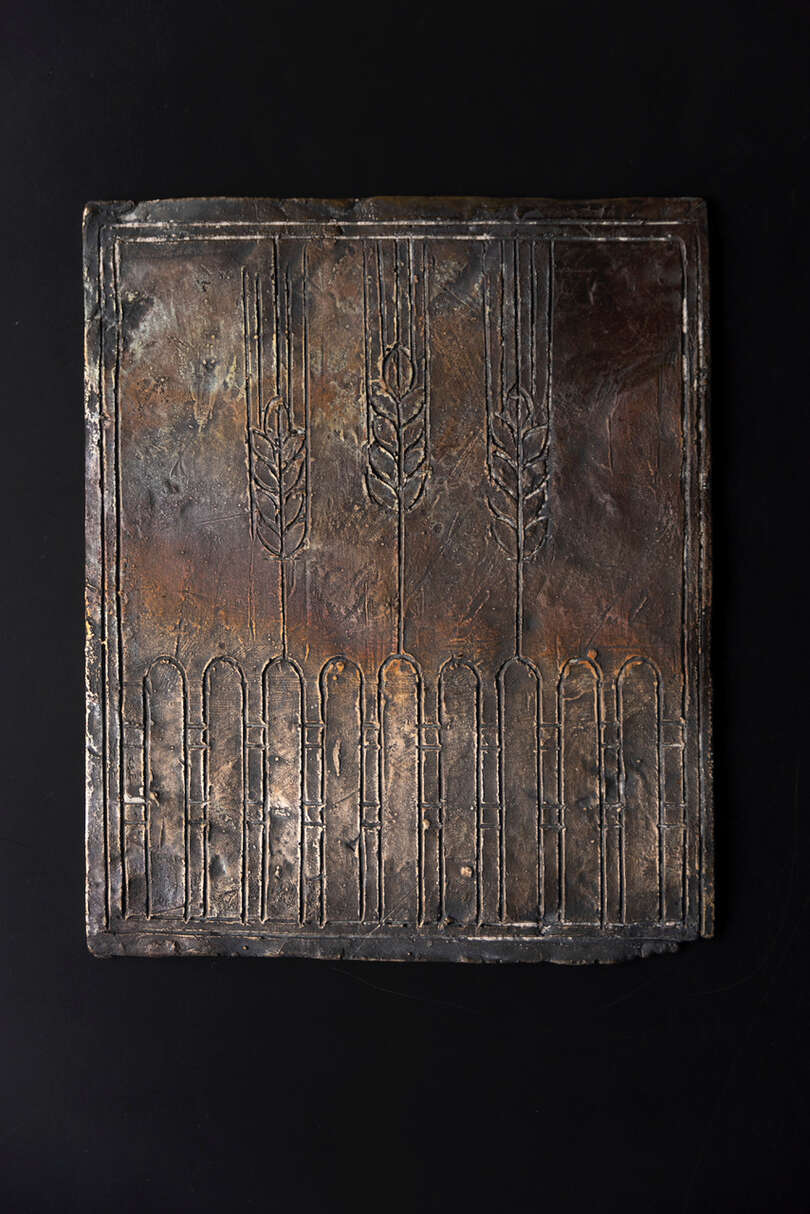 Photo: Alexandra Bertels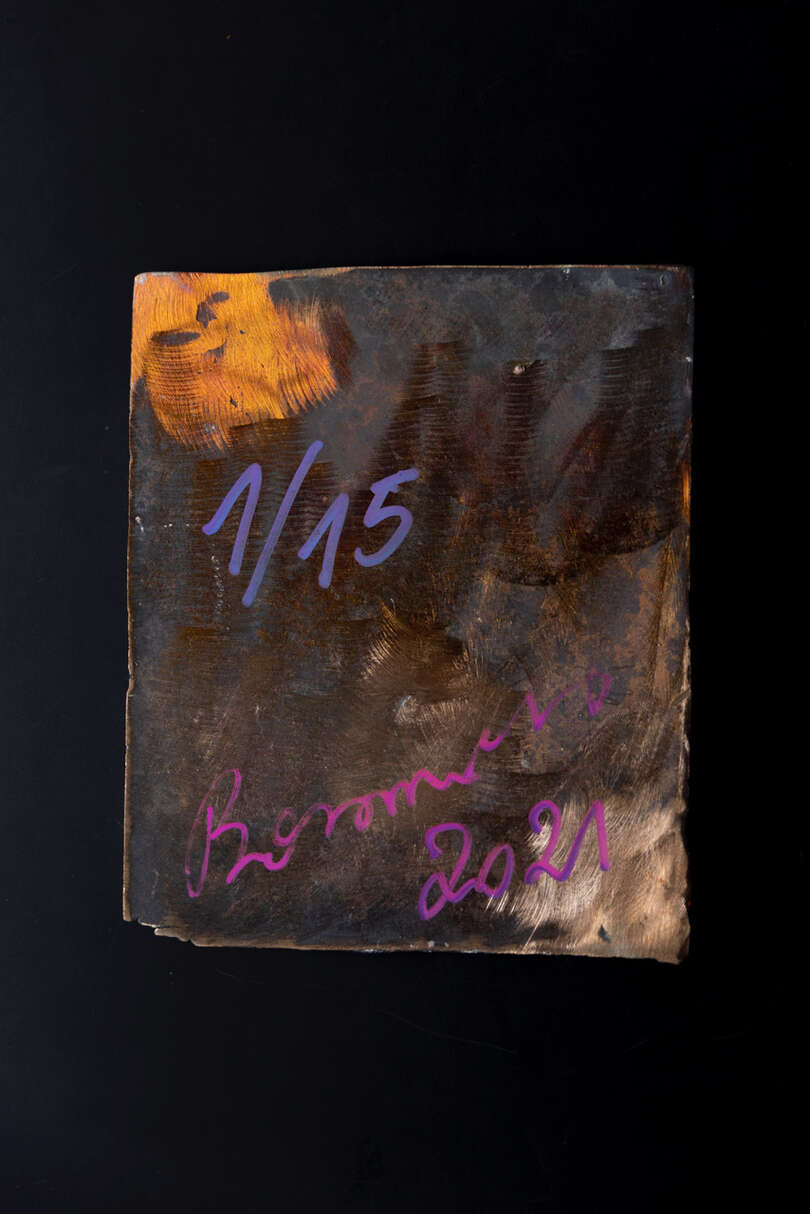 Photo: Alexandra Bertels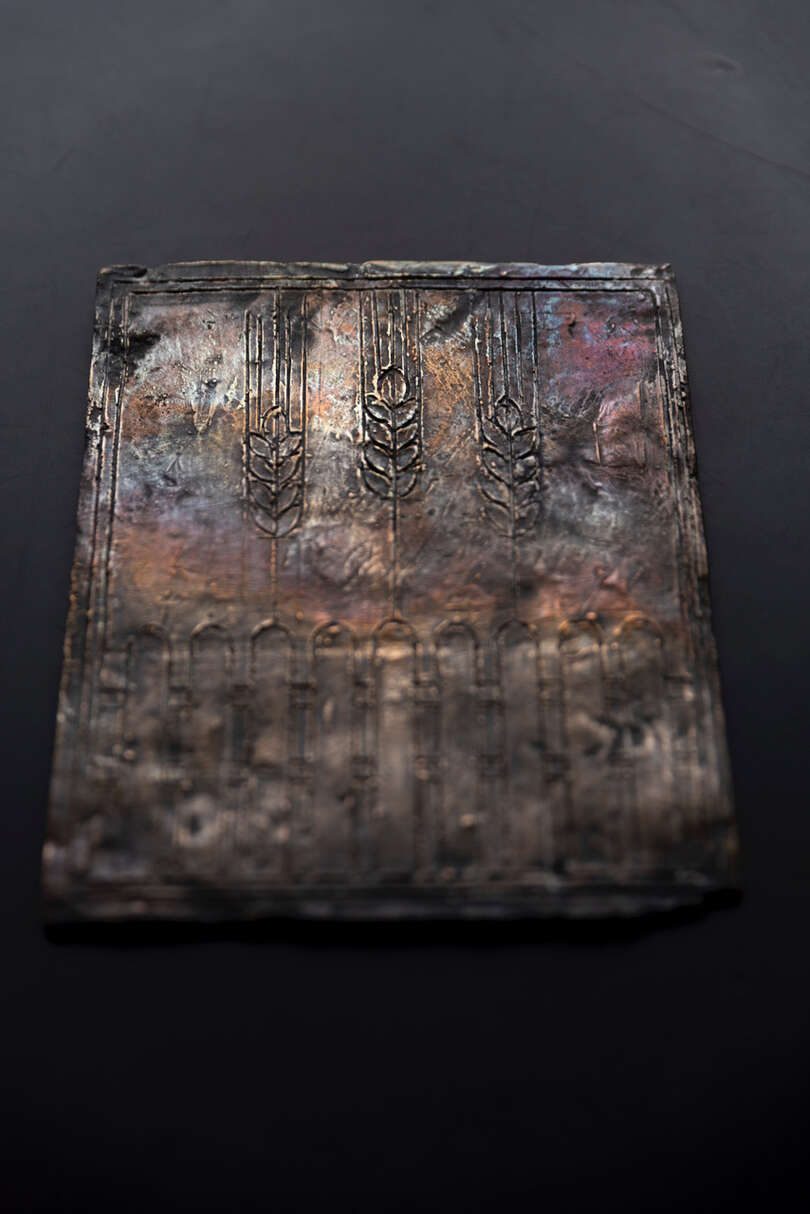 Photo: Alexandra Bertels
Kasper Bosmans
Husbandry - Limited edition in support of WIELS exhibition
€ 1 50000
2021
Material: Patinated bronze plaque in linen-covered presentation case
Dimensions: 18 x 15 x 0.5 cm
Edition of 15
Price: 1500€ inc. VAT (all profits go to support Bosmans' exhibition at WIELS)
Fascinated by tales that resonate across time, Kasper Bosmans (b.1990 in Lommel, BE) unpicks their threads and weaves them into new ones, transforming words into images and objects. He mixes references from different periods and cultures as a way to tease out their similarities and emphasize their continuity across time and place. Bosmans' wilfully anachronistic set of references turn out to be extremely eloquent about the current state of the world.
His exhibition at WIELS is titled Husbandry, a term used to designate care and cultivation, the rearing of animals or growing of crops. In medieval Europe, good husbandry had a moral connotation, extending beyond the prudent running of a household to a broader notion of the wise management of God's bounty. Retaining the reference to man's stewardship of nature, Bosmans examines strategies of succession, the passing down of wealth and power but also of knowledge and tradition.
In the Legend paintings that Bosmans produces to accompany each project, which act as allegorical descriptive labels, he appropriates the formal language of heraldry, where symbols are brought together to tell very synthetic stories. This language also evokes the digisphere, where logos and pictograms exist in a flat field, without visual depth.
For this edition, produced to support his WIELS exhibition, he adapts the iconography of his paintings to create a limited edition in bronze. This presents a heraldic blazon featuring three ears of corn, contained behind a picket fence, combining symbols of agriculture and domestic enclosure. The artist has given each a unique patination, the rainbow colours painted by flames and hinting at a sunset or sunrise on the horizon.

Exhibition