Laivi / I Λ I V I (Laivi Suurväli, °1988, ES) is an Estonian artist living and working in Tallinn. Her work is characterised by a material-centred and experimental approach to textiles and expands from garments and accessories to large scale works on canvas and in resin, two-dimensional painting-like collages, three-dimensional sculptures, installations and performances.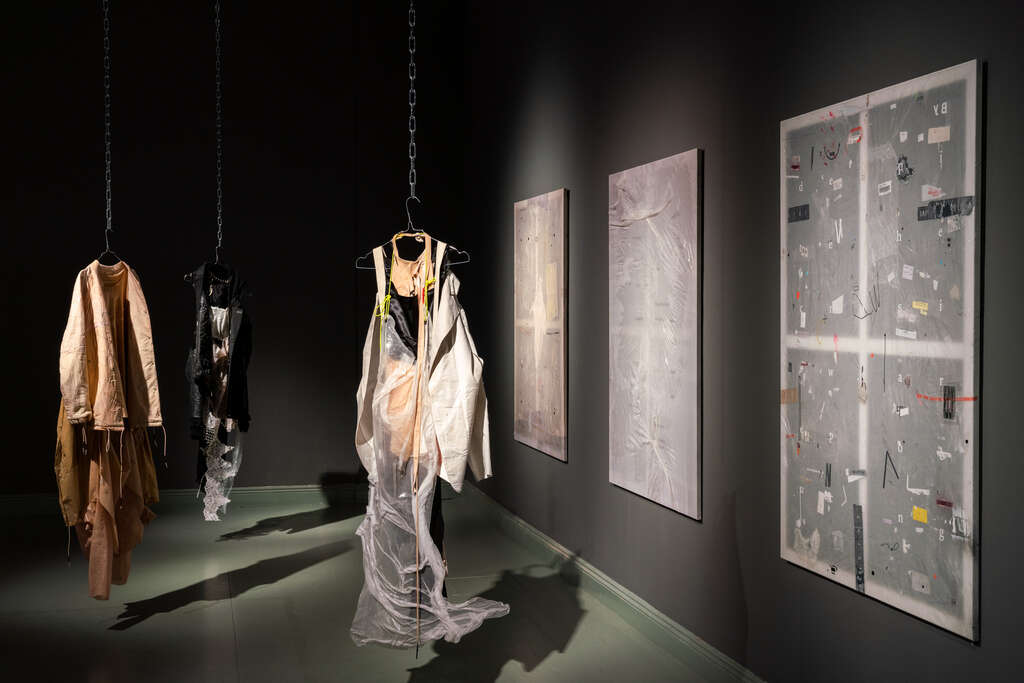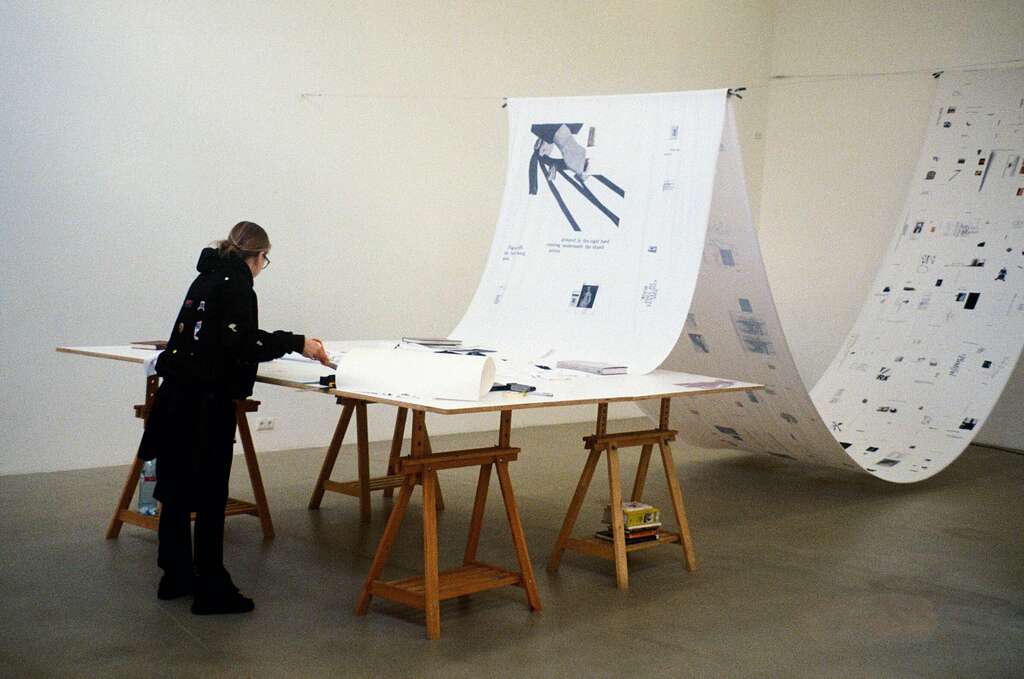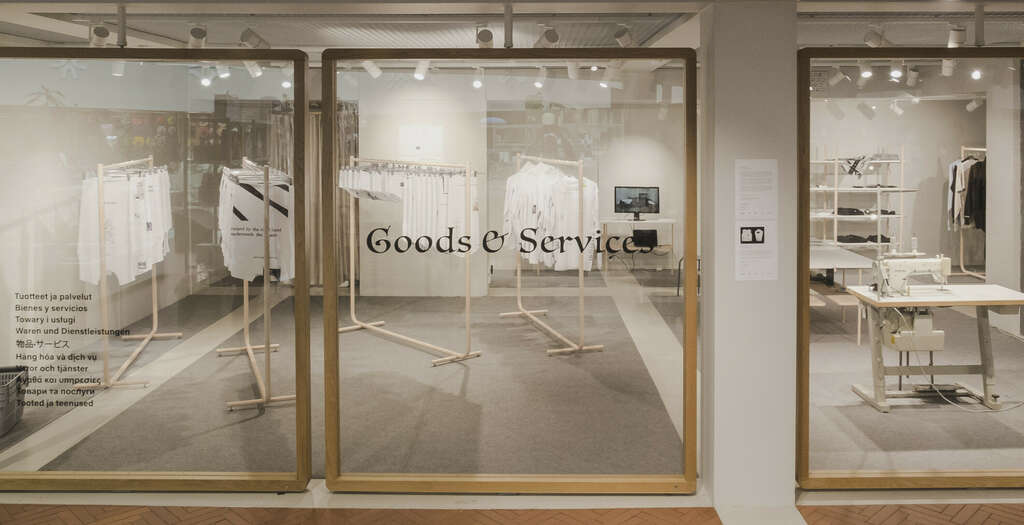 In her creative practice Laivi searches alternatives to analyse fashion as a phenomenon. She is working with different manifestations of fashion, exploring the experiential nature of clothing and its conceptual possibilities in a variety of perspectives, including visual aesthetics, functionality and forms of expression. Some recurring keywords in her works are: value and identity, desire and addiction, production and consumption, preservation and destruction. Her work is often reaching towards space beyond the boundaries of the physical body, exploring spatial dimension and potential of clothing without physically involving and restricting the individual. In an ongoing series of performative fashion installations, Laivi conducts the atmospheric, intangible aspect of fashion using its material means. Through her work, Laivi is working towards greater public awareness on critical issues regarding fashion production and art-making in an open-to-public gallery environment. These concepts include elements of engaging with social and material systems of production, presentation and circulation. Some works focus on staging the making-processes and engaging with the spectator during the process of production and presentation.
Laivi holds a BA in Fashion Design from Estonian Academy of Arts and MA from Aalto University in Helsinki. She worked in London, Copenhagen and Barcelona. Since 2014, she has had several solo exhibitions and participated in numerous group exhibitions of contemporary art.
Laivi was awarded with the Annual Award of the Cultural Endowment of Estonia - Visual and Applied Arts, for her artistic works in 2021, including solo exhibition "Collecting and Preserving" at Hobusepea Gallery, Tallinn (ES); "Goods and Services" with Kasia Gorniak at Kämp Garden, Helsinki (FI) and ARS Arts Factory, Tallinn (ES) and "Notes, Shed Skins and Dissolved Memories" displayed at Helsinki Design Museum, Helsinki (FI).
Website: http://laivi.ee
Laivi Suurväli is supported by CCA Estonia.